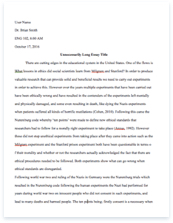 The whole doc is available only for registered users
OPEN DOC
A limited time offer! Get a custom sample essay written according to your requirements urgent 3h delivery guaranteed
Order Now
'There were many people here with needs this past year, needs that you and your family were in a position to have satisfied,' p. 16.
'Unlike most ladies, Mrs Mompellion did not scruple to toil with her hands,' p. 34-35.
'Death is always hard, wheresoever it finds a man. And untimely death harder than most,' p. 45.
'There was no doubt that she did good… yet her fornication and blasphemy branded her a sinner in the reckoning of our religion,' p. 55.
'If all who have the means run each time this disease appears, then the seeds of the Plague will go with them and be sown far and wide throughout the land until the clean places are infected and the contagion is magnified a thousandfold,' p. 61.
'It is folly and ill fortune to love a child until it walks and is well grown,' p. 77.
'The Plague is cruel in the same way. Its blows fall and fall again upon raw sorrow, so that before you have mourned one person that you love, another is ill in your arms,' p. 81.
'Why was I not one of the many in the chamber of Death?' p. 87.
'But you will not leave this fear behind you. It will travel with you wheresoever you fly,' p. 105.
'I am merely doing what any man of means and sense must do: safeguarding what is mine, p. 112.
'One does not have to be a priest to be a man!' p. 113.
'God damn the Bradfords!… Don't trouble yourself, Anna… I believe He already has,' p. 131.
'Sin, too, must always start with but a single misstep,' p. 137.
'I bought this charm because that which I do believe has failed me,' p. 147.
'Do not dwell anymore on things in the past that you cannot change,' p. 162.
'This labour—the tearing of rock from rock—was the hardest thing I had ever set my hand to,' p. 181.
'I could not speak for him. Or rather, would not,' p. 203.
'If we could be allowed to see the Plague as a thing in Nature merely, we did not have to trouble about some grand celestial design that had to be completed before the disease would abate,' p. 215.
'Those of us who were left feared each other and the hidden contagion we each might carry,' p. 217.
'I was jealous of both of them at once,' p. 228.
'You're too fine for the likes o'me. You're her creature,' p. 248.
'Why, when I know you do believe the Plague is gone, must you prolong it?' p. 256
'It is as if there is a tempest in my mind, and I cannot see through the murk of it,' p. 276.
Related Topics