Working Capital Simulation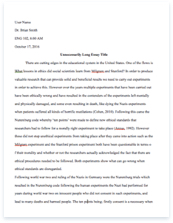 The whole doc is available only for registered users
A limited time offer! Get a custom sample essay written according to your requirements urgent 3h delivery guaranteed
Order Now
Sunflower Nutraceuticals is a privately owned company that is a wide distributor providing numerous dietary supplements for customers, distributors, and retailers (University of Phoenix, 2013). After starting the business in 2006 as an internet based company, SNC expanded operations into retail outlets as well as introducing some new private labeled products. Although SNC has the potential to grow into one of the major nutraceutical distributors in the industry, the company still struggles to break even. On more than one occasion SNC has been forced to exceed the company's credit line of $1,000,000 to finance payroll and other operational needs. SNC has a somewhat restrictive financing option therefore, it is only possible for them to utilize a small percentage, equaling approximately 10%, to invest in new business expansions. Phase 1 of Sunflower Nutraceutical's Simulation (Years 2013-2015) During the initial phase of the simulation four major opportunities are presented that can potentially be helpful for the company in maximizing growth.
Those opportunities include: I. Acquiring a New Client – SNC acquires Atlantic Wellness, a large, successful health food chain as a new corporate customer for its herbal nutraceutical product line. This decision increased SNC's EBIT by approximately 200,000. Although SNC's sales and EBIT figures increased, their net working capital and profit margins will remain at current figures. Additionally, acquiring Atlantic Wellness as a client will help increase SNC's sales significantly but will sacrifice portions of inventory and accounts receivable. Because of their current cash position SNC must keep a minimum of $3 on hand to meet their company's operational needs therefore sacrificing portions of inventory and accounts receivable may not be a good idea. However, there is a positive for SNC. The risk of inventory and accounts receivable can be equalized by negotiating a profitable deal with merchant Ayurveda Natural.
II. Leverage Supplier Discount – SNC accepts the Atlantic Wellness contract allowing them to increase company sales. In addition to the contract with Atlantic Wellness, SNC also considers the acceptance of Ayurveda Naturals with the contract offer which is favorable to SNC because payment terms reflect a net gain. III. Tightening Receivable Accounts – Super Sports Centers accounts for 20% of SNC's sales figures. However, Super Sports Centers takes the approximately 200 days to pay their accounts with SNC which is well above the normal 90-day average. To resolve this issue, SNC could drop Super Sports Centers and improve their DSO number. Dropping Super Sports, although they are continually delinquent, will come at a cost as SNC's sales would drop $2 million.
IV. Dropping Poorly Selling Nutraceutical Products – It is absolutely feasible to drop some of the poorly selling products as SNC has more than 100 products. Reducing or discounting those items will allow SNC to reduce its DSI to approximately 3 months, cut its EBIT by approximately 50 thousand, and create more inventory space for the popular products. Doing this will rationalize the SNC's SKU count. "Although reducing the number of SKUs that SNC carries in its product offering did have a negative impact on sales volume, the amount of cash tied up in inventory decreased significantly as a result of streamlining the SKU count" (University of Phoenix, 2013, Synopsis). Phase 2 of Sunflower Nutraceutical's Simulation (Years 2016-2018) During phase two of the simulation, SNC was presented with three different opportunities.
Those opportunities include: I. Pursue Big-Box Distribution – SNC established a partnership with sales giant Mega-Mart, and that decision allowed SNC to see increase in sales of approximately 25%, 10%, and 5% during 2016-2018. However, SNC's EBIT declined as a result of this decision. Although this partnership will drop margins and reduce EBIT, a partnership with Mega-Mart will be beneficial. II. Expand Online Presence – SNC would like to expand operations into new retail markets. The company was offered an opportunity to partner with Golden Years Nutraceuticals enabling them to reach a larger, more varied consumer base. From 2016-2018, this partnership reduced SNC's DSO figures because of more rapid collection on web based sales. SNC also saw an approximate 10% increase in their sales from 2016-2018. This was an ideal opportunity for SNC because it will allow them to increase their sales with having little negative impact on working capital balances.
III. Develop a Private Label Product –Fountain of Youth Spas want SNC to develop their own private label product. In doing this, SNC can expand their nutraceutical products line and increase their sales and consumer base. Sales for 2016 through 218 will increase by approximately 5%, 4%, and 3%. Additionally, it will increase EBIT margin by 2% while increasing SNC's DSO's and DSI. This will allow SNC to increase their EBIT while slightly raising their accounts receivable figures. "Selling the private label product to Fountain of Youth Spas increased SNC's EBIT margin, only modestly resulting in increased accounts receivable and inventory balances" (University of Phoenix, 2013, Synopsis). Phase 3 of SNC's Simulation (Years 2019-2021)
During phase three of SNC's simulation, there were three opportunities for SNC to consider. Those opportunities include: I. Acquire a High-Risk Customer – Midwest Miracles is a potential high-risk client for SNC because of Midwest Miracles excessive debt and risky financial situation. Acquiring this client will increase the future sales of SNC products by approximately 30% in 2019. Other effects of this client, include a likely increase in DSO by 190 days, and higher fees with a longer than average invoice pay-period. II. Renegotiate Supplier Credit Terms – SNC want to renegotiate credit terms with vendors. Dynasty Enterprises, which is located in China, offered SNC very advantageous payment terms: 2/10 net 30. Because of the offer from Dynasty Enterprises, SNC decides to renegotiate with its other vendors. The renegotiation is favorable for SNC because most of the vendors respond with a 3% discount if paid in 10 days.
The reason for this is, the vendors do not want to lose SNC's business. III. Adapt a Global Expansion Strategy – SNC acquires a new Latin America client, Viva Familia, which helps SNC expand operations into Latin America. SNC's partnership with Viva Familia allows SNC to decrease their DSO to time of transit because Viva Familia will pay upon delivery. However, this new partnership increased the company's DSI by two days, and it also increased SNC's sales by 2% with margins remaining parallel to current business. "Taking on Viva Familia as a new customer helped SNC grow its top line with a very modest increase in cash tied up in inventory" (University of Phoenix, 2013, Synopsis). SNC's Final Outcomes
Final outcomes (Figures Reflect Years 2013-2021) estimated values are as follows: * EBIT (202% Increase): Started at $440; Increased to $1,330, * Sales (27% Increase): Started at $10k; Increased to $12,672 * Net Income (412% Increase): Started at $156; Increased to $798 * Free Cash Flow (124% Increase): Started at $365; Increased to $798 * Total Firm Value (56% Increase): Started at $3,248; Increased to $5,082 General Effects Associated With Limited Access to Financing
There are many general effects that limited access to financing can have on entrepreneurs trying to start or grow his or her business. Limited access to financing can cause higher interest rates on business loans or credit fees. This can also force a business to face a complicated and expensive entry involving registration costs, policies, equipment fees, etc. and expensive exit procedures (Parrino, Kidwell, D. S., & Bates, T. W., 2012). Limited access to financing can also limit the amount of growth a company can have in that new market and make it more challenging to execute property and intellectual rights of privately owned and developed brand products. Conclusion
In conclusion, there are many necessary decisions in the world of business that management must take very seriously. If these decisions are made without being adequately educated it can destroy a company. The SNC simulation is great practice for students and helps them to understand how to make informed decisions. Managing a company while dealing with all the competitors in the market is a difficult task to be performed.
References
Parrino, R., Kidwell, D. S., & Bates, T. W. (2012). Fundamentals of Corporate Finance (2nd ed.). John Wiley & Sons, Inc. Retrieved from the University of Phoenix eBook database. University of Phoenix. (2013). Harvard business publishing: Working capital simulation: Managing growth assignment [Multimedia]. Retrieved from University of Phoenix, FIN571 website.
Related Topics