Why do I want to join society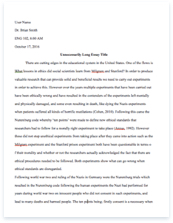 The whole doc is available only for registered users
A limited time offer! Get a custom sample essay written according to your requirements urgent 3h delivery guaranteed
Order Now
Past Experience (Please mention any practical or professional experiences working with an organization, NGO, society, social project or extracurricular activities). In my previous college, I was a teacher at 'Taleem sab kay liye' non-profit Entity in which I would go to areas where children are not able to acquire the education, may that be because of financial reasons or family pressures. Apart from that I've been a paid teacher's assistant for my economics class at Nixor College for which I would get Rs 3000 monthly. In 9th class I was elected as a head boy for my branch at Beaconhouse school system Qasimabad campus.
What do you know about AIESEC and the impact it is seeking to create? AIESEC is an international nonprofit organization that provides young people with leadership opportunities to develop themselves into global leaders. It is the largest student run organization in the world that lets us experience living and working at a global stage. AIESEC is trying to make youth aware of the potential they have and the way they can change society for the better.
These young individuals can develop their leadership potential by working and leading teams. Participants can choose to work in areas of management, technology, education, or development; helping to build one's corporate skills. With an urge to make a difference in society.
In line with your knowledge about AIESEC, why do you seek to join it? How might AIESEC contribute to your personal and professional goals in life. Joining AIESEC may facilitate my personal growth as it will help me being better at prioritizing, planning, organizing, multitasking and assuming duties. Along with it I'm looking forward to work with a team in Aiesec which will help me further improve my coordination skills. Furthermore, being a member of Aiesec, I'll have the opportunity to lead teams in different areas, speak in public, plan, and make decisions. Also I'm expecting to get practical experience in all facets of running an organization, including budgeting, project management and presentation skills. I believe such an experience will certainly help me later in my corporate career.
What are your 3 strengths & weaknesses? Please tell us how you utilize your strengths and improve your weakness I consider learning agility as my greatest strength. Im a quick learner and can adjust myself to changes and new situations which lets me get along with the environment easily. Secondly I'm good at interpersonal communication skills which comes in handy while explaining my point of view and also when meeting new people. Thirdly I consider myself a team player. Often the tasks provided can only be done by a team as a whole and no single member can do all of it alone so it is essential for one to get along with the team mates to integrate the ideas and strategy accordingly.
One of my weaknesses is that I often act like a debater. I require a reason for any change towards a task. Though it might be good for the project but some people take it the wrong way. Also I find it difficult to defend myself when put in a critical situation. Thirdly I I'm not as good as others when it comes to graphics, animation and editing. I try to learn and experiment new and better ways to make my presentation but I still feel that I can improve a lot in that department.
What other unique skills, abilities or talent do you possess that could help you add value to AIESEC in IBA's mission? (Please mention particular skills in pointers E.g. Event Management) I'm a hard and dedicated worker. I listen to my superiors obediently. In the events ive particeted before ive even picked up trash and cleaned the place afterwaords without my pride getting in the way. Im open to all kinds of jobs that my entity requires me to do. Q State an example of a particular instance where you demonstrated any two AIESEC values and how? When I was in Beaconhouse school system back in Hyderabad we launched a green movemt in which we planted more then 150 trees in the neighborhood and even invited other schools to participate with us.
As an AIESECer, if you were given the opportunity to start a social project, what would be the first social issue (such as Illiteracy, Health issues, High crime rate, Pakistan's image, Gender discrimination) that you would seek to improve and how ? If I was an aisecer and was given an opprunity to start a socsil project, my first social isse would improving pakistan's image because it will be very simple to do. I will do so by arranging an event in Pakistan where I will invite oversees aisecers And they will themselves see the true colors and contrats of Pakistan.
Related Topics