Whether the Fashion World Causes Eating Disorders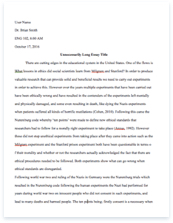 The whole doc is available only for registered users
A limited time offer! Get a custom sample essay written according to your requirements urgent 3h delivery guaranteed
Order Now
Is it fashionable to be so skinny you're ribs stick out? How far is too far to go for fashion? Is it beautiful to starve yourself? Studies have shown that girls as young as 8 are dieting or have tried to diet. This short essay will, look at the two main illnesses of anorexia and bulimia, and also have a look at some examples from the media, where fashion inadvertently causes these illnesses in youths. Firstly, the two main disorders are anorexia and bulimia.
Anorexia is an eating disorder, which mostly affects girls in puberty, although men and boys can be affected by it as well. If you have anorexia you become obsessed with your weight and refuse to eat. You can become obsessed with exercise, become very weak and unable to concentrate and the simplest tasks become impossible. Sufferers usually lose 15% of there weight. People suffering from anorexia are very skinny but are convinced that they are overweight. Anorexics have an intense fear of becoming fat. Their dieting habits develop from this fear. Anorexics are very ill or near death. Often they will develop strange eating habits such as refusing to eat in front of other people. The disorder is thought to be most common among and people involved in activities where thinness is very important, such as dancing, theater, and modelling. Bulimia is similar to anorexia. However the main difference is that sufferers binge on crisps and chocolate etc, and then make themselves sick to get rid of the calories. The main question we have to ask ourselves is – are these disorders caused by the fashion world or are they just illnesses that cannot be avoided?
Websites are appearing up all over the internet explaining of how ANA – ANorexiA and MIA- BuliMIA are goddesses and to be beautiful you must be as thin as celebrities such as Mary-Kate Olsen-who has been diagnosed with anorexia, and Nicole Richie. Girls compete against each other to be the "thinnest of all." They wear bracelets to show their loyalty to the cult and perform rituals. Rather then believe that they are ill, girls believe that they have chosen to live their lives this way and it is simply a lifestyle choice.
Another article, which features on CNN, is about how Mary-Kate Olsen was admitted to a "treatment facility" for anorexia.1 This is another example of the media highlighting anorexia, but at least this highlights the issue as a problem, and focuses on the idea that there is help available.
Many angry parents argue that the reason their daughters have turned like this is that they try hard to copy skinny models such as Naomi Campbell and Kate Moss.2.
"Doctors have hit out at the media and advertisers for encouraging anorexia by portraying skinny supermodels as the beauty ideal instead of 'more buxom wenches'.
a motion condemning the media obsession with ultra The British Medical Association's annual conference in Cardiff voted overwhelmingly for thin supermodels."
Some examples from the media where fashion has had an involvement with teenage anorexia. The first is from the BBC News, published 5 years ago, in May 20003:
"The media's obsession with painfully thin fashion models has contributed to the growth in eating disorders among young girls, according to the British Medical Association.
A report by the association published on Tuesday identifies a link between the images of "abnormally thin" models which dominate TV and magazines, and the rise in conditions such as anorexia nervosa and bulimia. "
What this article shows, is that stick thin models are being portrayed as beautiful and causing teenage girls to diet to copy them.
A report was published by the British Medical Association saying that there has been recently a trend in increasing numbers of people getting anorexia and the number of images of really thin girls on TV and magazines.
The report goes on to say that models in the 1990s had 10% less body fat than what is normally healthy for women. Without properly doctor-assigned diets, these levels of body fat are unhealthy especially in young girls.
The media also has images recent example of this was the controversial bill-board advert featuring Sophie Dahl nude for, for the Yves Saint Laurent perfume. The advert sparked over 1000 complaints to the Advertising Standards Agency.
Sophie's large figure is used to say that not only thin girls need to be the main image for models.
"The posters were banned after the ASA ruled they were offensive and degrading to women."
However, the authority, didn't see the message hidden in the advert that you don't need to be really thin to be a model4.
A Report by the University of Michigan in the USA tells that thin characters in TV shows directly influences anorexia and bulimia in some of their audience.
"Being attracted to "thin" characters in shows like "Melrose Place" and "Beverly Hills 90210" positively predicts general eating disorder symptoms–anorexia, bulimia, drive for thinness, perfectionism and ineffectiveness–whereas attraction to "average " and "heavy" media personalities do not."
This report claims that the media does indeed promote thinness and causes anorexia and bulimia in teenagers. The report neglects to mention that there are also some media publications that highlight the things that other media and fashion statements say about the problems of anorexia.
"There are many teenage fashion magazines available, all telling us to eat the right foods, and to exercise to stay healthy. Almost every issue of any teenage fashion magazine will contain a real-life story on anorexia, bulimia, or drug abuse. The writers of these articles all tell us that being thin is not important, instead we should be healthy."
The report mentions that there are efforts my media publications to show that there are issues in the public fashion world about influences to teenagers, but also that they should pick good role models for these articles. These attempts by the media are worthless if they use stick-thin models and basically say "don't end up like this!"
All these sources show that thinness is very important in the fashion world, but even if illnesses do develop, treatment is available and as in the case of Sophie Dahl, who sadly went on a crash diet to lose all her weight, which made other models comment on how she was losing her looks as well as her weight, you can still have a figure and still be a model.
Related Topics