What Obstacles have you overcome in pursuing your act?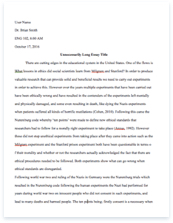 The whole doc is available only for registered users
A limited time offer! Get a custom sample essay written according to your requirements urgent 3h delivery guaranteed
Order Now
One of the biggest ones was getting married and having 2 kids at a very young age. I would never regret my kids but at 22years old having 2 kids puts a lot of weight on pursuing my dreams to become a singer/song writer because I couldn't focus on just me anymore. I had to put my kids and husband first and that was hard for me and is still a big factor on the decisions I make for my music.
Please describe a major event that has affected your life:
Having kids has affected me a lot. My goals and dreams I've wanted to accomplish has been put on hold and it's hard to do because seeing your little sister doing the music thing and what I wanted for me hurts. I love my kids and family so much that it's a sacrifice to put them first.
Is there a part of your act your act you would like us to help you develop? If so what? I would appreciate some pointers and vocal coaching on different tones I can do with my voice. I know for me it's hard to find my "signature" voice or style so help with that direction would be greatly appreciated.
If you won the competition, what would you do with your financial winnings? First and for most and I know it sound cliché but off the top 10% would defiantly be donated to my home church. They have been struggling to find a building fit enough for the ministries that they vision and my Pastor is the best life coach I know. He has changed my life along with my family and I just want to give back a portion to what he gave me. Then I would buy my first house, save the rest in savings after setting aside for my kids college because the only thing I never had was money to finish my education, which is another goal of mine. I would like to own my own dance and recording studio for other people and kids with the same dream I had.
Have you ever auditioned for America's Got Talent? No
Please list any additional interesting information about you or your act: Started singing and performing at 2 yrs old
Performed for many events and showcases along with being first place for The Bon Marche's Talent Competion at 11 yrs old Started writing songs since 13yrs old
Stared recording songs in perfessional studio's at 13yrs old Since have been currently recording songs I have written and performed in local venues and also in Churches.
Related Topics