What Actions Should be taken?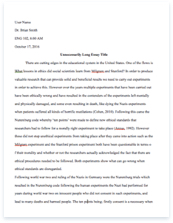 The whole doc is available only for registered users
A limited time offer! Get a custom sample essay written according to your requirements urgent 3h delivery guaranteed
Order Now
Ruwan should first raise his opinion to his immediate superior Mr. Robert Chapman, Controller to ensure that he does not break immediate or formal line of communication in the organizational hierarchy. If Mr. Robert agrees with him he could talk to the senior management. However, if he does not agree Ruwan could directly take it to the senior management which could bring up a discussion to re consider the decision taken by them. On the other hand if the management is not willing to change their decision, Ruwan could pursue the help of trade unions thus collectively put forth pressure on the management to change their view, assuming that employees being Sri Lankan's, would be more environmental conscious and come to join hand with Ruwan to influence the management regarding this matter.
Furthermore if the company is not willing to change their decision Ruwan Could join hand with the environmentalist to bring up the issue to local and international attention. The company will have to reconsider the decision because being a multinational and doing double standard practices would harm their image and reputation and through this the Sri Lankan government would also have to re-think about their waste treatment regulations once again. Finally if the company is still not willing to change their decision Ruwan can leave the job. This could be concluded by looking at the ethical view that Ruwan has given emphasis on his values and ethics rather than the material value that he would get from the company if continue to work and be promoted to high positions. Ruwan could use his experience and expertise on another company who invest more on the CSR practices.
In company's prospective
Practically, the company is in the legal framework by adhering to the national standards of Sri Lanka but the Company could follow the International Standards just like the way their other plants around the world doing so the company can take way the serious international allegations against the company that could potentially harm the brand image of the company. Furthermore, local companies will be encouraged to practice proper waste treatment management facilities in order to survive in the market and the competitions created by multinationals.
Related Topics