We learn the most from those closest to us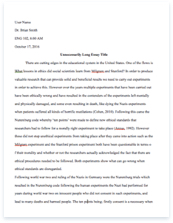 The whole doc is available only for registered users
A limited time offer! Get a custom sample essay written according to your requirements urgent 3h delivery guaranteed
Order Now
Today, people are living in a competitive world and we have to learn variety of knowledge, skills or experience in order to survive. Because of the effects of education and assimilation, people actually learn most from the closest which includes school, society and some certain people.
Learning includes the moral values, the improvement of character and the methods to increase the strength of mind. Our school is a good example of this. We are the recipients of the most important essentials and fundamentals imparted regularly by our teachers. The importance of school is quite clear. Education is the knowledge of putting one's potentials to maximum use. One can safely say that a human being is not in the proper sense till he is educated. The training of a human mind is not complete without school. Education makes man a right thinker. It tells man how to think and how to make decision. Through the attainment of education, man is enabled to receive information from the external world; to acquaint himself with past history and receive all necessary information regarding the present. With education a man finds himself in a room with all its windows open towards outside world.
School gives us backgrounds in many different subjects and methods of learning. Learning how to read at a young age will allow the student to be able to learn through reading books for the rest of their lives. Reading, writing, simple mathematics and an understanding of how the world works are all completed in a lower level of school yet they are very significant skills for a person who is living in our world today. It gives student the experience and the confidence that they will be able to use in many life situations and confidence later in life when they are dealing with the public. As people are attending upper level school, we gradually obtain the concept of competition and have decided which area we have to focus on. This sets a bridge and people are prepared to go to the next stage of life-the society.
People also learn a lot and gain experiences in our society since we are truly living inside it. Probably the greatest advantage for members of a society is having access to its accumulated knowledge. Since the life span of a society is so much greater than the life span of an individual, this accumulation is considerable. It is composed by other people's innovations and experiences. We are living on and cannot survive without our ancestor's inventions and technologies. Having learned the idea behind them, we could design our own advanced technologies to replace the old fashioned ones. In addition, other people's precious experiences are really helpful to us. They are like a few bright lamps which point out our way towards success. In our great society, there are numerous things that seem to be new and unfamiliar to us. The majority of them are not learned at school. Therefore it is a perfect time to acquire them and use them effectively.
Besides school and society, certain groups of people can also be influential and beneficial to us. We not only learn something from them, but become sort of alike. Family is the most important backup for a person. For children, family is particularly indispensable as childhood is period of learning and absorbing love. Family instructs children and gives guidance about personal values and social behaviour. It helps them learn and grow their own point of view about society that will serve them for the rest of their lives. It helps them develop positive interpersonal relationships, and it gives an environment that encourages learning both at home and school. Families provide children with a sense of belonging and a unique identity. Families are, or should be, a source of emotional support and comfort, warmth and nurturing, protection and security. It gives children a sense of history and a secure base from which to grow and develop.
Other than family, you learn something from your peer group as well. Peer groups appear to have a dynamic role, the function and influence of which shifts across adolescence. For instance, the adolescent uses the peer group to evaluate the perspectives of others, while developing his or her own values and attitudes. Style of dress, hairstyles, musical interests, speech and language use, leisure activities, and values are among the characteristics that teenagers appear to learn, in part, by watching and comparing themselves to others in their group. Furthermore, teenagers learn methods of handling social relationships by observing and imitating peers. The influence of the peer group appears to be chiefly marked where parental influence is not strong.
The closest is the most useful and it is the shortcut to improvement. Since we need to go to school, engage in social activities and each of us has a unique group of people who surround us, school, society and some certain people have become the closest to us and inevitably we learn the most from them.
Related Topics