Warner Bros Corporate Strategy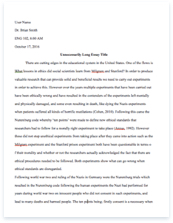 The whole doc is available only for registered users
A limited time offer! Get a custom sample essay written according to your requirements urgent 3h delivery guaranteed
Order Now
1.0 Introduction
The primary Warner Bros (WB) ventures are the WB studios which were co-founded in Hollywood, California. The Filmed Entertainment segment produces and distributes theatrical motion pictures, television shows, and animation and other programming, as well as distributes home video products, and licenses rights to its feature films, television programming, and characters (Linked in, 2010). It was founded by four brothers who are Harry, Albert, Sam and Jack Warner in 1923. They begin in an exhibition business during 1903 subsequent to obtain a projector through which they showed movies within the removal city of Ohio and Pennsylvania. Rin Tin Tin which is a German shepherd dog is the one main reason and also the first success moreover which stop them from bankruptcy during 1932 Warner Bros (Warner Bros, 2010).
Entertainment Inc. is a worldwide leader into all types of entertainment across every single one of platforms. Warner Bros parent company is the Time Warner group who is home towards the most successful groups towards the varieties of brand in the stands and worlds on the front position of every portion of the entertainment business from feature film, home entertainment production, television and there are also the international distribution to DVD, animation, digital distribution, video games, comic books, brand and product licensing, broadcasting and also have many international cinemas. Warner Bros are also has one of the largest and best entertainment libraries across the world, with the consisting with more than 40,000 television titles and 6650 feature films in their finger tips (WBcitizenship, 2010).
2.0 Porter's five forces on Warner Bros
Porter's Five Forces is the way to rationally evaluate the possible stages towards risk, opportunity and profitability which based on top of five key aspects within an industry. This model could be used the same as a tool to improved extend a strategic benefit above rival organization contained by a business within a healthy and competitive surroundings of Warner Bros. It will identify five forces with the intention of resolve the long-run success towards the marketing segments. The five forces are suppliers, buyers, new entry, substitutes and also rivalry (Berry, 2010). 2.1 Suppliers Power
Suppliers power are a producing industry which will requires raw material perhaps like the components, labor and other supplies. These will be the obligation to show the way to buyer and supplier relationships among the business and the firms to supply their raw materials which been used toward creating product. In Warner Bros point of view the suppliers are the people who are the individual delivers to their customers and also dealers. According to Warner Bros who are an entertainment industry mostly their suppliers are the directors, writer, actors and also other people who deliver in certain areas. Directors are person who think creatively and the person who clear the message in a very clear create way to the audience watching. Actors are the people who are the individual who will perform to their best in order to make the audience interested. The writers are the people who will be imagine creatively and express in their way of telling the story and plot in writing. The other individual who deliver to the industry are like the technicians, creative directors, chorographer and also other person who will be helping and working in order to complete any product or project (Marketing teacher, 2010). 2.2 Buyers Power
In power towards buyers there will be an impact that the customers include on a producing business. In general, at what time the buyer power be well-built, their connection toward the production industry will be near to what towards a market in where there will be countless suppliers and also one buyer. Buyers powers in entertainment industry like Warner Bros its can be says as the most major contribution needed in these industries. In entertainment industry a person are not on enjoy watching their product but they also buying and paying them to watch them. The viewers are also the reason why they do have entertainment industry in first place and to the more the viewers the more creative and entertainment they will create and produce (Marketing teacher, 2010).
2.3 The treat of Substitutes
In the treat of substitutes there will always be new product to substitute another product. Whereby like last time human being use communicates with letters but nowadays there phones and also email. Every product will definitely have a substitute's product and there are many substitutes product for film industry. Warner Bros will definitely in the verge of threat from the gaming industry because their industry has been moving forward really nowadays or can be saying as been booming really fast also and they can also been consider as the substitute product for fill because in video game a person can control their characters but in the movies they can't do that (QuickMBA, 2010). 2.4 Competition Rivalry
According all the organization no matter big or small there will always have competition. Competition is the reason why an organization will be more successful in term of their product and service. Especially Warner bros there are too many rivalries they have in their source of market. The biggest rivalry they have is the entertainment industries are the NBC Universal, Walt Disney Motion Pictures Group, Sony Pictures Entertainment, Paramount Motion Pictures Group and Fox Filmed Entertainment who are also equal as successful as them (QuickMBA, 2010). Their rivalry is doing equally well in market so Warner Bros have to keep up their work so that they will always be at the top of the market on what ever doing. 3.0 SWOT Analysis on Warner Bros
SWOT analysis will be a major way on a finding how the any business is doing and how they handling their pressure. SWOT analysis is a very simple framework on generating the strategic alternative towards a situation analysis. In SWOT there are strengths, weakness, opportunities and threats (NetMBA, 2010). According to Warner Bros, SWOT analysis will be the way does describe the advantages and disadvantages of their business having and facing currently and also they have to plan on how to be the best in upcoming years. 3.1 Strengths
Warner bros is not only a leading US corporation other than the organization is as well as the prime motion picture production and distribution corporation in the globe. They too had been the owner of a number of a very distinguished entertainment corporations like Warner Bros. Studios, Warner Bros. Pictures, DC Comics, New Line Cinema and they owns half of the CW Television Network. Warner Bros has also been in a very high financial status and they had been one of the wealthiest film and entertainment industry in globe and they had been holding one of the world most famous brands in entertainment industry. Warner Bros produces and distributes theatrical films, TV shows, cartoon animation and also other programming for example videogames.
Warner Bros also is also the corporation who distributes DVDs containing motion picture entertainment acquired or produced by the organizations diverse content-producing divisions and subordinates, which include Warner Bros. Pictures, Warner Bros. Television, Turner Broadcasting System and New Line, Home Box Office, Warner Bros. Television, Guinness World Records and LEGO Batman are one of the most popular videogames which been produced by Warner Bros all the way through their subsidiaries (Marketing Teaching, 2010). 3.2 Weakness
Substantial Dependence on top of the United States of America Markets even though, the corporation had been operations from corner to corner towards Europe, South America Middle East and Asia Pacific, the United State is their main markets. In the excess of 80 percent of their whole revenue comes as of from the United States. The falling of United States financial system possibly will have negatively collision order on behalf of the Time Warner's services and products (Marketing Teaching, 2010). 3.3 Opportunities
The opportunities of Warner Bros are the joint affiliations and partnerships status among Warner bros parent company which are the Time Warner who had joined venture with the Neilsen Company whereby they had signed a contract to endow with Neilsen services to their shows, syndication commerce divisions and affiliates, as well as Turner Broadcasting, HBO and The CW Television Network. According to Warner Bros the opportunities which can increase their growth are by joint venture with one of their competitors and Warner Bros should take over MGM entertainment because they been filed with chapter 11 bankruptcy and they been the industry for so long and they also hold one of the most famous movie franchise like James Bond franchise. Warner Bros. International Television Distribution (WBITD) and MBC Group had signed an agreement on a multiyear programming contract during the April 2009. These will be just a number of the numerous partnerships or joined ventures which determination make possible the corporation in the direction of expanding its accomplishment and enlarge their subscriber base within the upcoming years (Marketing Teaching, 2010). 3.4 Threats
The threats of the Warner Bros organization have are mostly from their competitive surroundings. Their major competitors are from organization leaders which are the NBC Universal, Walt Disney Motion Pictures Group, Sony Pictures Entertainment, Paramount Motion Pictures Group and Fox Filmed Entertainment. Warner Bros Entertainment has terrifying competitors in each one of their major business segments. Increasingly, Time Warner's film entertainment industry faces strong rivalry as of the new market entrees such as websites in the midst of internet streaming, interactive games and user-generated content. Substitute distribution schemes for instance the satellite and cable suppliers' rivalry especially for the Turner's websites and Turner Networks.
In the company of consequently a lot of opponents within the business there possibly resolve be present a shortage of producers, actors, writers, directors and other skilled areas which will in shortage. Within the most recent years, the competitors had been launching websites and also new magazines according to the celebrity, corporate segments and women services, these business enterprises battle in a tyestraight line with, InStyle, Time Warners's People, Fortune magazines and Real Simple which had been owned by Warner Bros parent company Time Warner. Such powerful rivalry at the same way which been portrayed above, which possibly will impact the Time Warner financial conclusion and within the turn will have an effect on the organizations market share and revenue. Warner Bros can have threat from the gaming industry because they have been booming also and they can consider as the substitute product because in video game they can control their characters but in the movies they can't do that (QuickMBA, 2010). 4.0 PEST Analysis on Warner Bros
A PEST analysis is a search towards the external macro-environment within the organization where the operation is capable of expressing within the conditions towards the aspects which are political, economic, social and technological. The PEST or from time to time can be reorganized at the same time as the STEP which been used in the direction of describing a structure designed for the analysis of these macro environmental aspects. A PEST analysis can be fit keen on an on the whole environment inspect at the same time as to demonstrate in the subsequent diagram on appendix A (QuickMBA, 2010). 4.1 Political Factors
The political factors of Warner bros is about the personal employee political activities. In where employees are can be free to engage in personal volunteer political activity and contribute personal resources to candidates and parties in any manner consistent with federal, state and local laws. Employees may not use company resources or coercive to further their own personal political activities. The corporation political performance will be permitted through the law; the corporation possibly will supply directly towards the local candidates and state, state party committees and also other political personnel. Each and every one of such corporation aid has to be agreed into move ahead with the Warner bros executive vice president designed for the global public policy.
The uses of the corporation's resources into support of the organizations political performance moreover involve advance endorsement with the executive vice president on behalf of global public policy. Warner bros determination is annually unveiled laying on its website every single one of the corporation political expenditures and contributions. According to Time Warner the parent company of Warner bros board oversight, the Time Warner board of directors regularly reconsiders practises and policies on the subject of political expenditures and contributions with the corporation and their political action committee (PAC) (TimeWarner, 2010).
4.2 Economic Factors
According to the Warner Bros economical factors the organization is looking-forward statement determination will be based on top of the management's current outlook and statements concerning towards the corporation performance and business, the financial system and the other expectations forecast and situation toward the upcoming events, conditions and also results. At the same time as with several forecast and project, they are essentially vulnerable towards changes and doubt within circumstances. The organization definite results might fluctuate significantly from those put forward in its looking-forward statements. The most important factors that possibly will cause the organizations definite results towards differ materially from individuals in its looking-forward statements embrace economic, government regulation, strategy, social conditions and political. There will be forthcoming and current changes in the technology, standards and services in which be together without not limited to, substitute manners used for the storage and delivery towards the digital media and moreover the maturation towards the standard definition of DVD system.
There are in addition some changes on top of the consumer behaviour and as well built-in among the changes of expenditure and saving behaviour and there are also alters on in how, when and where they get through digital media. Sometimes they do face failure in towards the meet of the earning outlook. In where several of the looking-forward statement been prepared by the corporation speak only since of the time on in which they be completed. The corporation is under no commitment to and particularly denies any requirements to keep informed its looking-forward statement whereby seeing that a results of recent information and information events (TimeWarner, 2010). 4.3 Social Factors
In the social factors is been include that demographic and cultural aspects of external microenvironment. All these factors will be the one will affect the customers need and also the size of potential markets (QuickMBA, 2010). The social factors in according to Warner Bros are mostly about the customer needs and also the potential markets. In where they always produce movie in according to age needs perhaps like for children they will always have cartoons and also children movies. For the young adults there are always comedy movies and also fantasy and sci-fi based movies and for older generation there will always produce musical and drama based movies. 4.4 Technology Factors
In technology factors it will show how a lower barrier to entry, reduce minimum efficient production levels and also influence outsourcing decision. The technology has been develop in a very rapid changes nowadays compared to last time especially the entertainment industry (QuickMBA, 2010). The technologies which Warner bros production uses are a very amazing and unique source of technology. They always bring new kind of technology in their movie productions which always give away amazing reviews from their audience. They also always update their technology usage equal according to latest technology into their film perhaps like currently 3D based movies are the most well-known movie technology which mostly been used in all sci-fi and fantasy based movie nowadays. 5.0 Recommendation
As a recommendation to Warner Bros entertainment in order for them to be more well know towards every part of globe they should do more charity especially for people who are suffering of hunger and they also have to start more charity campaign. They should also reduce the cost unnecessary expenses they made into the movie budget. They should be more reasonable in their expenses into their production so that they make more profit. They also have to give more scholarship, introduce new faces into movies, and do more advertisement and also many more way on to promote their brand name. They also should make a way to support the youth enrichment, varieties of educational seminars and programs in the direction of mentoring relationships towards career opportunities.
This program will help to give opportunities and find outstanding and talented students through financial needs who are people who deserve to receive to be awarded scholarships each year, in order to get a well paid work experiences at the corporation during four consecutive summers while in college. This program should encourage the graduates so that they will be eligible for full-time positions at Warner Bros in a very trustworthy manner. Warner bros should also alliance with many more entertainment industry especially with their strongest rivalry perhaps like NBC Universal and Walt Disney Motion Pictures Group so that together they can be the biggest in industry of entertainment in the globe. They should also invest some of their growth to the gaming industry because they can be the substitute product for film so they can be prepared before anything worst happen. 6.0 Conclusion
The conclusion is Warner Bros is a very well-known organization in entertainment industry. Although they had many rivalry who are equal famous and well-know Warner Bros as the legacy which no other organization in entertainment industry can even come close to right their status or position they are right now which is in a very high level. There are also many downgraded Warner Bros have in some part of their business perhaps like the animation been hold mostly by Walt Disney Group but there doing a very good job in part of production. After all the research its come to a conclusion that Warner Bros or their parent company will be the best in the in the upcoming years as long as entertainment industry last. They also had been in a very comfortable financial status so they should had to been doing some more charity work in all various ways so that their status will be on top all the time and they can be in heart of their fans all the time.
7.0 References
1. Berry, T (2010) " Porter's Five Forces" Available at: http://articles.bplans.com/business/porters-five-forces/119 (Accessed: 3 December 2010 )
2. Linked In (2010) "Warner Bro Pictures" Available at: http://www.linkedin.com/companies/warner-bros.-pictures (Accessed: 4 December 2010 )
3. Marketing Teacher (2010) "Time Warner Swot" Available at: http://marketingteacher.com/swot/time-warner-swot.html (Accessed: 6 December 2010)
4. Marketing Teacher (2010) "Five Forces Analysis" Available at: http://marketingteacher.com/lesson-store/lesson-five-forces.html (Accessed: 3 December 2010)
5. Net MBA (2010) "SWOT Analysis" Available at: http://www.netmba.com/strategy/swot/ (Accessed: 7 December 2010)
6. Quick MBA (2010) "SWOT Analysis" Available at: http://www.quickmba.com/strategy/swot/ (Accessed: 7 December 2010)
7. Quick MBA (2010) "Porter's Five Forces" Available at: http://www.quickmba.com/strategy/porter.shtml (Accessed: 4 December 2010)
8. Quick MBA (2010) "PEST Analysis" Available at: http://www.quickmba.com/strategy/pest/ (Accessed: 20 December 2010)
9. Time Warner (2010) "Political Activities" Available at: http://www.timewarner.com/corp/citizenship/ethics_gov/political_action_committee/index.html (Accessed: 22 December 2010)
10. Time Warner (2010) "Caution Concerning Forward-Looking Statement" Available at: http://www.timewarner.com/corp/caution.html (Accessed: 25 December 2010)
11. WB Citizenship (2010) "Corporate Responsibility" Available at:
http://www.wbcitizenship.com/ (Accessed: 15 December 2010)
Related Topics