Walmart Strategic Initiatives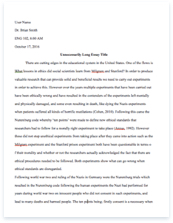 The whole doc is available only for registered users
A limited time offer! Get a custom sample essay written according to your requirements urgent 3h delivery guaranteed
Order Now
Walmart is focused on creating a detailed strategic and financial initiative plan that will take the company to the next level in consumer satisfaction, market growth, and global responsibility. The aim of this paper is to investigate Walmart's EDLP (Every-Day-Low-Price) strategic initiative plan. Also the creation of other strategic and financial plans that aid in the EDLP plan and the impacts on cost, sales, and the risks associated with those strategic initiative plans. In today's business environment, companies must design and implement strategic initiatives to prevent possible loss and also overcome the tough economy that all consumers and corporations are currently encountering, all areas that Walmart has addressed within their strategic initiatives. Walmart is known as the leader for the retail sales of a vast variety of items from groceries, clothing and automotive care.
Walmart has also established a behavior of ethical conduct and a global responsibility policy. One of the main goals of this policy is the enforcement of ethics within all personnel transactions of associates, such as hiring and terminations. Another goal of Walmart is their global responsibility in providing quality items at the lowest prices to their consumers. Walmart's Financial Report for the 2010 states that, "We earn the trust of our customers every day by providing a broad assortment of quality merchandise and services at every day low prices, while fostering a culture that rewards and embraces mutual respect, integrity and diversity." (Walmart.com, 2010). Walmart's global responsibility strategy and commitments have a produced a positive impact financially and aided in consumer loyalty and preference. Initiative
Without doubt, Walmart is on the move to industry domination and consumer satisfaction. Prices are starting to drop every day with their new EDLP strategy (Walmart.com, 2011) promise to their consumers. The EDLP strategy is different from Walmart's previous strategy of event shopping. Event shopping means that the customer can shop Walmart to pick up anything for any type of event, whether it is a birthday, picnic, car problems, bed, bath, house, and garden products. However, this event shopping initiative failed to promote and advertise all that the Walmart Stores encompassed such as groceries, frozen foods, fresh meats, and produce. The Walmart consumer can do all of his or her shopping in a single location for any item desirable.
The EDLP marketing strategy means Walmart will not be heating up their ads during the holidays or for other events; however, Walmart is giving a value to their customers every day of the week. Walmart's idea is that they will continue to be the leader in the grocery business but will be the leader in total retail customer satisfaction overall. The plan of attack is to make all consumers who purchase goods feel like there is one place a consumer can go to obtain all of their goods at a great value. The place to shop for all consumers needs is definitely Walmart.
The financial burden could prove to be costly for Walmart if the strategy does not work. Early signs prove that the program is working. Walmart's sales are up with their largest customer PepsiCo, and they are happy with the strategy Walmart laid-out months ago. Walmart has had to tweak the EDLP strategy in the past two months. Currently the behemoth chain of stores is matching customers' advertisements if the customer brings the competitor ads into the store for proof. The proof of success is near. Walmart expects to report positive results in quarter two. Initiative's Impacts
The initiative that Walmart has taken to become the industry leader of grocery store stores and total retail customer satisfaction with their EDLP has proven to be effective for the organization. Walmart has grown to become the largest retail chain recognized globally. Because of Walmart's reputation as the industry leader, the organization can procure product and supplies at a very good reduced rate contrary to that of their competitors. Walmart is in a strong bargaining position, which enables the organization to negotiate the lowest costs possible, most suppliers are more than likely willing to lower the cost of goods in an effort to secure the transaction with Walmart rather than lose out on the entire transaction and the business of such an industry leader.
The affect that the Walmart initiative to provide the EDLP initiative should have a positive affect on sales. Consumers are generally willing to shop in a place that has the lowest prices and offers the largest variety of products. Those consumers are also additionally guaranteed the lowest price possible against Walmart's competitors. The affects of the EDLP initiative have overwhelming proved positive on the sales. Risks
Financial impacts on the initiative taken by most companies are that the return on equity is low when evaluating the first five fiscal periods. Some companies do not meet the market expectations, particularly in the corresponding store sales, net revenues, operating margins, and earnings per share, which can resultantly decline the market price of stock. In any business strategy and initiative there will be an uncertainty and no guarantee for success. The outcome of a strategic initiative can have either a positive or negative outcome, especially in the today's economic slump, no results can be foreseen. The current financial position of a company, if the business does not successfully executed a new strategic initiative, or if the change in direction does not reach anticipated outcomes, an organization may encounter a difficult impact on their business and financial results. Fortunately, Walmart has been successful even through difficult economic times. Conclusion
Walmart has implemented an initiative strategic plan of EDLP to consumers and is remaining globally responsible and finally, matching competitor prices. As the industry retail leader their efforts to enact this initiative has provided a positive affect to cost and sales. Costs remain low in comparison to other competitors due to the quantity and bargaining power of Walmart. With the lower costs of products and material, Walmart has been afforded the ability to provide the lowest sales price available to their consumers. Due to the nature of Walmart and their offering of one stop shopping with the EDLP initiative, most consumers generally choose Walmart as their retailer of choice. The ultimate result is a positive affect on sales and increased profitability.
References
Walmart.com (2010). Management Discussions and Analysis of Financial Conditions and Results of Operations. Retrieved May 20, 2011 from: http://cdn.walmartstores.com/sites/AnnualReport/2010/PDF/03_WMT%202010_MDA.pdf. Walmart. (2011). Walmart Stores 2011 Annual Report. Retrieved May 20, 2011
Related Topics