Viramgam Mahesana Project Limited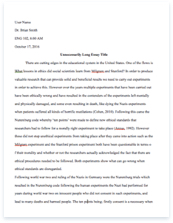 The whole doc is available only for registered users
A limited time offer! Get a custom sample essay written according to your requirements urgent 3h delivery guaranteed
Order Now
ICRA has reassigned the long term rating for the 32.58 crore term loans of Viramgam Mahesana Project Limited (VMPL) from [ICRA]A+ (pronounced ICRA A plus) to [ICRA]A+(SO) (pronounced ICRA A plus † Structured Obligation) .The letter SO in parenthesis suffixed to a rating symbol stands for Structured Obligation. An SO rating is specific to the rated issue, its terms, and its structure. SO ratings do not represent ICRA's opinion on the general credit quality of the issuers concerned. The SO rating is based on the escrow mechanism being followed by VMPL which provides a higher priority to debt service obligations.
The company also maintains a liquidity support in terms of debt service reserve account (equivalent to six-month debt obligations) to ensure timely servicing of debt obligations. The rating continues to factor in VMPL's low operational risks, its stable revenue base and its low counter-party risks. VMPL has a contractual fixed annuity payment agreement with Western Railways, an operating division of Indian Railways, for a period of 12 years. However, the rating is constrained by VMPL's pending sales tax issue under which it is required to deposit a Value Added Tax (VAT) of 12.5% on semi-annual access charges received (around Rs.1 crore) with the High Court of Gujarat as per its order, till the matter is resolved.
Moreover, the rating factors in the susceptibility of VMPL's cashflows to the change in taxation rates (Minimum Alternate Tax and VAT), as payment of these taxes constitutes a major portion of the company's total outflows and change in interest rates on the rated facility. Further, the rating takes into account the support extended by VMPL to its group companies in the form of unsecured loans. Company Profile VMPL is an SPV incorporated in February 2003 to undertake the railway gauge conversion (from metre gauge to broad gauge) project between Viramgam and Mahesana section. DSC Limited, the flagship company of DSC group, has 99.89% stake in the project while the rest is held by its associates.ViramgamMahesana section (65-km length) is situated in the state of Gujarat. Viramgam is about 61 km west of Ahmedabad and Mahesana is about 67 km north of Ahmedabad. The link is strategically located on the railway lines linking the important ports of Gujarat, such as Kandla, Mundhra and Okha to North India. The project became operational in December 2004 and is receiving fixed semi-annual access charges from the Western Railways (WR) since then.
As per the terms of the Concession Agreement, VMPL is to get 24 fixed semi-annual access charges for the site after achievement of the COD, out of which it has received 16 installments so far. WR is now responsible for the entire operations and maintenance of the track. VMPL's liability in terms of maintenance of the track (defects liability period) was limited to a 12 months period from the Commercial Operation Date (COD), which is already over. At the end of the concession period, the project assets and facilities would get transferred to WR, without any charge or consideration.
Contents may be used freely with due acknowledgement to ICRA ICRA ratings should not be treated as recommendation to buy, sell or hold the rated debt instruments. The ICRA ratings are subject to a process of surveillance which may lead to a revision in ratings. Please visit our website (www.icra.in) or contact any ICRA office for the latest information on ICRA ratings outstanding. All information contained herein has been obtained by ICRA from sources believed by it to be accurate and reliable. Although reasonable care has been taken to ensure that the information herein is true, such information is provided 'as is' without any warranty of any kind, and ICRA in particular, makes no representation or warranty, express or implied, as to the accuracy, timeliness or completeness of any such information.
Related Topics