University Grants Commission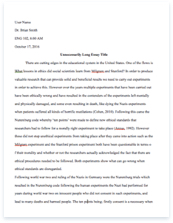 The whole doc is available only for registered users
A limited time offer! Get a custom sample essay written according to your requirements urgent 3h delivery guaranteed
Order Now
Governance and Management :Education in India is coordinated by several agencies. While the university system falls within the jurisdiction of the UGC, professional institutions are coordinated by different bodies. The All India Council for Technical Education (AICTE) for coordination of technical and management education institutions, others are Medical Council of India (MCI)3 which inspects and visits to maintain proper standard of medical education, permission to start new medical college and new courses etc. Indian Council of Medical Research (ICMR) for formulation, coordination and promotion of biomedical research, Indian Council of Agricultural Research (ICAR) which plans, conducts and promotes research, education and training related to agriculture area and other such organisations. Another coordinating agency is Association of Indian Universities (AIU). This board acquired legal status with its registration in 1967 as a Society under the Societies Registration Act.4. All the universities and other equivalent institutions are members of the AIU.
The AIU has no executive powers, but plays an important role as an agency for sharing information and cooperation in the field of education, culture, sports and allied areas. In addition, as an advisor both to the government and/or UGC and universities. Organisation of the UGC: The first attempt to formulate a national system of education came in 1944, when Sargeant report recommended formation of a University Grants Committee to oversee the works of the three Central Universities of Banaras, Aligarh, and Delhi. In 1947, the Committee was entrusted with the responsibility of dealing with all the then existing universities. Following the recommendations of the University Education Commission set up in 1948 and headed by Dr S Radhakrishnan; in 1952, the Union Government decided that all cases pertaining to the allocation of grants-in aid from public funds to the universities and institutions of higher learning might be referred to the University Grants Commission.
Consequently, the University Grants Commission (UGC) was formally inaugurated by late Maulana Abul Kalam Azad, the then Minister of Education, Human Resources and Scientific Research on 28 December 1953.5 The UGC Act, 1956: The UGC is a statutory organisation established under an act of Parliament in 1956, for the coordination, determination and maintenance of standards of university education. An amendment is under consideration of the Government of India to meet the emerging challenges. According to the Section 2(f) of this Act, a University is recognised by the UGC, which is established or incorporated by or under a Central Act, a Provincial Act or a State Act and may include any such institute in consultation with the University concerned.
Powers and Functions of the Commission :The Commission shall take all steps for the promotion and co-ordination of University education, determination and maintenance of standards of teaching, examination and research in Universities, in consultation with universities or other bodies concerned. For this, UGC may inquire into the financial needs of universities; allocate grants from its Fund to universities for their maintenance, development and other general and specified purposes. UGC may recommend to any university for necessary improvement in education and advise the action to be taken for implementing such recommendation. It can also advise the Central or any State Government regarding grants to universities or any other issue. Regulation of fees and prohibition of donations in certain cases .If the UGC is satisfied that it is necessary so to do in the public interest, after consultation with the related University; it may specify by regulation the matters in respect of which fees may be charged, and the scale of fees according to which fees shall be charged.
According to this regulation, no college can charge fees in respect of any other matter other than specified in such regulations and in excess of the scale of fees specified here. No college can accept any payment or gift, other than fee, either directly or indirectly. Inspection: The UGC may cause an inspection of any department of a university for ascertaining the financial needs, standard of teaching, examination and research, after consultation with the university. The UGC shall tell the University the date of inspection and shall communicate its results of inspection. The University is entitled to be associated with the inspection. The UGC may recommend the action to be taken to the University.
Consequences of failure on part of universities :If any university fails within a reasonable time to comply with any recommendations made by UGC, then the UGC after taking into consideration the cause if any shown by the University, may withhold from the University the grants proposed to be made out of the fund. But actually, the UGC is very lenient so it does not stop the grants to universities. Right to confer degrees :The right of conferring or granting degrees shall be exercised only by a University established or incorporated by or under a Central Act, a Provincial Act or a State Act or an institution deemed to be a University under section 3 or an institution specially empowered by an Act of Parliament to confer or grant, any degrees. Types of Institutions of Higher Education
Table 2: Number of Institutions
Types of Institutions Number of Institutions
Central Universities 18
State Universities 178
Institutions deemed to be universities 52
Institutions established through
State Legislation 05
Institute of National Importance 12Colleges 13,150
Source: Annual Report, UGC, 2001-2002.
Includes Indira Gandhi National Open University and Central Agricultural University, Imphal.
One State University, University of Roorkee has been up-graded to Indian Institute of Technology (IIT) and includes under Institute of National Importance Provisional Out of 196 universities (Central and State), there are 29 Agricultural, two Veterinary, six Medical and six Technological Universities. Out of State Universities, 37 universities have not been declared eligible to receive Central Assistance under Section 12(B) of the UGC Act, as these are Agricultural/ Veterinary, Medical including Ayurvedic, Open Universities and institutes established under State Legislature Act and are being funded by the concerned Central/ State Ministry or Central/ State Statutory Bodies.
Role of the UGC: Section 12 of the UGC Act provides that the Commission shall in consultation with the concerned universities, take all such steps as it may think fit for the promotion and coordination of university education and for the maintenance of standards in teaching, examination and research. For the purpose of performing its functions, the Commission may: • Allocate and disburse, out of the Fund of the Commission, grants to universities and colleges for the maintenance and development. • Advises Central Government, state Governments and Institutions of higher learning on the measure necessary for the promotion of university education. • Make Rules and Regulations consistent with the Act, etc. Annual Report, 2001-2002, UGC Education
Funds for Higher Education: The primary duty of any government is to fully support the entire education sector for its infrastructure and recurring costs. Higher education requires larger amounts of funding not only to provide good knowledge but to give country great architects of society also. Plan grants released (sector-wise) during Ninth Plan period 1997-98 to 2001-02. UGC and ninth and tenth Five Year Plans
The ninth plan policy imperatives focussed on
• Access and equity
• Relevance and quality of education
• Universities and social change
• The delivery systems, the institutional and organisational structures and management
• Funding which constitutes the necessary resources underpinning for development. The development objectives of tenth plan are9
• The relevance of higher education
• Quality, evaluation and accreditation
• Research and development
• Outreach activities in business and the community and lifelong learning
• The knowledge and use of the new information and communication technologies
• Management and financing
• Export of higher education, and reorientation of international co-operation Kind of Grants Available: There are two kinds of grants for universities10, institutions deemed to be universities and colleges, they are:
• Development (Plan) Grants
• Maintenance (Non-Plan) Grants
Table 6: plan grants inclusive of development grants to colleges, in Rs crore Year of grant Amount of grant 1996-97 69.16 2001-02 142.38 Source: Annual Report, UGC, 1996-97 and 2001-02
There are other issues like, fee, library and laboratory charges, syllabus, canteen, electricity and others, which are a bit confusing like who regulates and reviews it. Shakti Dutt, Section Officer, UGC told me that UGC has given guidelines for the syllabus i.e. the basic outline for what should be in the syllabus and all the universities including central and state follow these guidelines. However, whatever changes take place in the syllabus is done by universities itself but under the limit of guidelines of UGC. Fee is an issue, which always draws the attention of the public. For higher education, if fee increases then people protest it because there are students from poor background also.
According to the UGC Act, 1956 UGC decides the fee structure in universities. The central universities follow the instructions of UGC but its up to state universities that they follow it or not. In other cases also, the UGC can enforce its will on central universities but for state universities it is not obligatory. They can charge fee according to their will but under a limit as UGC looks after the upper limit of the fee. For other charges like, library, laboratory and electricity charges, UGC keep checkscentral universities. State universities work under the eyes of state governments.
Related Topics