Uber Pricing Strategies And Marketing Communication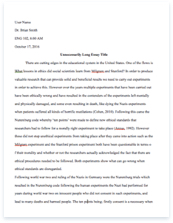 The whole doc is available only for registered users
A limited time offer! Get a custom sample essay written according to your requirements urgent 3h delivery guaranteed
Order Now
Uber, a smartphone app based service for providing on demand transportation has been gaining growth and brand momentum since inception and has been successful in changing the face of modern day commuting in multiple cities. However with respect to new and existing market competition of the likes of Lyft, Hailo, and Sidecar along with the existing taxi and livery services and further faced with government contestation in various locations along with critics refuting the companies 'surge pricing' tactic; Uber is looking to for ways to counter its adversities and re align its marketing communication as well as come up with a marketing mix that addresses the situation while at the same time move ahead for further growth and expansion. Problem Analysis:
The core problems that are currently being battled by Uber are (i) Critic on its Surge Pricing, (ii) New and existing competition and (iii) Providing the right communication to the intended segments (i.e. aligning its various service products to the intended target audience). 5C's:
Company: Fundamentally Uber is a connector addressing customer problem in everyday commuting (availability, card payment, convenience), it is a market place where the supply is not controlled by Uber. Category: The category that Uber addresses is mass market in the cities where smartphone usage is high and the problem of obtaining timely and convenient rides are difficult. This addresses the customer's sentiment of technological adaptability towards commuting as well the convenience of less wait time, safety, comfort and price. Competitors: The competitors in the market are the existing taxis and transport association along with new tech based companies of the like of Lyft, Hailo and Sidecar etc.
Despite competitor presence, the window of opportunity for Uber seems high given the inconvenience, price and brand that they currently hold. Collaborator: The collaborators in context to Uber are the taxi drivers that Uber helps in providing clients whereby a certain percentage of the revenue is held by Uber (20%). Given the limitation in the supply of collaborators, the importance of having them overboard and incentivizing them to balance the demand and supply flow are very important decision for Uber. Context: Pressure of impeding legislation (no. of taxis and difficulty in operation in certain states) and increasing negative public attention (Surge Pricing) are the current contextual situation that surrounds Uber. Get – Grow – Keep Funnel:
Get: The get funnel focuses on the acquisition and activation of customer through the use of Uber's products. Efforts to channelize and covet new customers towards utilizing Uber services would require working on the AIDA Principles (Awareness, Interest, Decision and Action). Noise entry strategy through social media, events, freebies (free cab ride for the first 2 times on download of the app) and street campaigns enlightening the mass on functioning of Uber would help in acquisition of customers. The freemium model of giving a first few rides of Uber service for information detail and app download would be the touch point there by allowing customers to experience the Uber ride and trigger their decision point for any future actions. Further Uber station zones can be created in the city that provides awareness as well as free wi- fi access to call for an Uber. Keep: Existing customers would always want something that enables them to hold on to the product, special loyalty programs based on app data and payment history could be created whereby based on number of rides executed and the distance travelled, freebies in terms of a single ride of a particular distance could be offered.
Alternatives such a "Free birthday cab rides" with a picture on social media to celebrate and make the customer's attachment stronger would enforce the keep strategy of Uber. Special occasion's such as Christmas, Halloween, New-Year etc. could have advance Uber bookings or notifications of how tight the supply of rides could be around particular vicinities would help people get prepared and better understand the concept of surge pricings. Lastly, content sharing among its customers on how Uber assisted in dire need hours would also help grow the customer loyalty and use of the service. Grow: To grow customer base, Uber would have to explore new territories in Asia and other areas while at the same time find ways to increase the already existing wallet size of the existing customers. To increase wallet size up selling example; Uber X customer upgrading to Uber Black and so on would be appropriate. To implement those touch points, Uber would want the customers to experience such services through surprise activities on their birthdays, anniversaries where they could have hailed a Uber X and instead got a Uber Black.
Accordingly to tap increasing customer bases, Uber have to expand in boundaries as well in services. Apart from regular mass commute, Uber should also enter special logistics and incorporate other travel mediums. Pricing and Communication Strategy : With respect to the current critics of pricing strategy I believe the Uber should to stick to the current pricing model that it holds as the dynamic pricing is seen only in extreme occasions and represent on a certain fraction of the overall Uber rides. Further it is important to understand that Uber is a market place and does not control the supply of rides in-fact it enables rides to be there on extreme occasions through its surge pricing mechanism.
With multiple kinds of services, it provides also the cheapest rides and is transparent about its dynamic rates. The dynamic pricing of Uber is a free market economic activity, the unadulterated form of unregulated capitalism and they should stick with it. The communication that Uber would push in the market should highlight the availability of the variant of services it provides and how each segment of people could associate itself to a particular service. Example: People looking for ride alone with price as a factor could see Uber X, while people looking for a slight luxury could look for Uber black and so on.
Sources:
http://abovethecrowd.com/2014/03/11/a-deeper-look-at-ubers-dynamic-pricing-model/ Sources: http://neilpatel.com/2015/01/06/how-to-build-a-conversion-funnel-that-will-triple-your-profits/
Related Topics