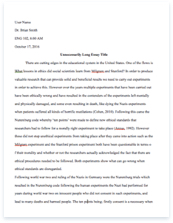 The whole doc is available only for registered users
OPEN DOC
A limited time offer! Get a custom sample essay written according to your requirements urgent 3h delivery guaranteed
Order Now
Ten thousands, or one million? How many people will we encounter and meet in a whole life, and with how many of them do we have relationships? Everybody was born in a family without their choice, so they had to try to keep a good relationship with all family members to live happily. It can sometimes be an adversity or misfortune for some people to get along with family members. However, we can choose if we will have a good relationship or not with acquaintances. I have encountered lots of people, sometimes I haven't gotten a chance to introduce myself, sometimes I had good time with them, sometimes I was disappointed with their behavior, and decided to say good-bye forever.
Based on my relationship with acquaintances, there are three kinds of acquaintances: true friends, ex-friends, and temporary acquaintances. True friends are people who understand my difficulties, care for me, aren't jealous of my success and try to help me. Judy is my American neighbor and friend. When I moved here in February 2012 from Korea, she asked me if I needed any help. She understood how difficult my life would be living in a foreign country apart from my husband and raising three children. We had tea time, went to the market, and sometimes went camping. Even today, she takes my children and me to new places such as farms, OMSI, a children's museum, and the zoo. When I say that I have too much homework, she takes my children to her house to let me have time to do my homework. I am really glad that I have made a true friend. True friends make us feel comfortable and happy, and encourage us to have a better life. We also feel safe to self-disclose.
On the other hand, there are people who I can't say are friends anymore, so they remain as ex-friends. I was once close with them due to their humor, first impression or same interests, but later found out they used me, told lies, and were selfish. I sometimes felt resentful, and realized that I had better not keep in touch with them. I had a friend who borrowed money from me and hesitated to pay me back, even though she had money. Another ex-friend named called or visited me only when she needed my help. However, she didn't answer my calls or call me back when I needed her help. Later, when I met up with her, she tried to make excuses or lies. Since I found out what she said were lies, I didn't regard her as my true friend and became more distant from her.
My ex-friends were acquaintances who always asked for help and favors, but they never paid them back. They only talked about themselves, didn't listen to me, and were not pleased with my success or happiness. Moreover, they liked judging and correcting me, rather than understanding me. I am pleased that I can choose not to be close with them. The other type of acquaintance is temporary acquaintances who were friends in the moment, but rarely kept in touch since we have been apart. Mostly, we liked each other and had a good impression, but due to busy lives, we are not in contact anymore. I met these people at school, work, a training course, or parties. I have lots of these acquaintances. We had the same interests and many things to talk about, and we were close. We studied together, ate out, drank coffee and even went shopping, but when we separated from each other, we didn't call or e-mail. Even though I liked them, I didn't develop the friendship. The biggest reason was that I didn't have time. If we had had time, we might have been true friends.
Unlike family members, I am delighted to have a right to choose my true friends from among so many people, and have a fun time together. I am also glad I have the choice not be friends with mean people. I feel sorry with my temporary friends that I did not develop good relationship due to having a busy life. Even though we have many acquaintances, it is not easy to make many true friends. However, if we have sincere friends, we can feel as cozy as lying in a soft cotton bed, enlightening our life.
Related Topics