Twentieth Century World and the Future Prospect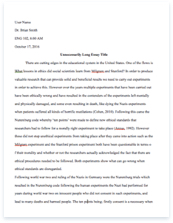 The whole doc is available only for registered users
Pages: 4
Word count: 915
Category: Future
A limited time offer! Get a custom sample essay written according to your requirements urgent 3h delivery guaranteed
Order Now
The pre World War I Europe was characterized by capitalistic trends of spawning industrialization, colonization on the one hand, and the emergence of liberalism, collectivism, and Darwinian socialism on the other. It was also the age when democratic and republic governance models had come in direct conflict with the traditional monarchic models followed by many nation states in Europe. The lopsided social and economic development across major European powers and the emerging theories of equality and equitability demanded an alternate economic and social model than one already prevalent. This demand was met by the theories of revamped social and economic structure proposed by Karl Marx, who proposed a collectivist social order, which was free of any class or status distinction.
Marxist theory of communism was aimed to chiefly solve the problem of labor in capitalist society, where the efforts of millions of workers benefitted only a handful of people situated at the upper echelons of the social structure. Marxism led to the Bolshevik revolution in Russian in 1918, which saw establishment of world's first communist state in form of USSR. The new communist nation was based on the principle of total equality, with complete abolition of class system. Every person, in theory, held as much privilege as the next one.
Almost at the same time, a major change was taking place in Germany. Its defeat in the First World War had led to rise of fascism under influence of Adolf Hitler. On broad parameters Fascism, which favored totalitarian concept of nation and state, was stringently against communism. However, on the subtle levels, it shared the same characteristics as communism, as it also sought to promote and further the interest of a whole mass of people- German, in this instant.
USA, meanwhile had always championed the cause of individual liberty, responsibility, and success, and it saw its own success as sum of the individual successes achieved in its open and competitive markets. However, the great depression of 1929 ended the myth of individual achievements and brought the sense of collective responsibility, public functioning, and government control in the US economic system.
Cold War: Different Views and Perspectives
The Second World War completely altered the global power structure and saw emergence of two new super powers in form of USA and USSR. Ironically, these two allies, who had just recently defeated the Axis of Germany, Italy, and Japan, emerged as the two arch adversaries in the post war era, leading to the Cold War. Cold was a unique struggle between USA and USSR as it did not involve any open confrontation between the two super powers, but led to polarization of much of the world in the two camps, supporting either of the two sides. The reason of Cold War was purely ideological, and it was based upon the contrasting world views of these two nations, where each of them saw their governance philosophy, economic models, and social structure as the only viable and exemplary model for rest of the world, and which they sought to propagate.
The USSR had its political and social structure based on the communist model, where every person had equal income, and equal social economic status. This social and economic model was formed as a response against the capitalist model of 19th century Europe, and USA symbolized the highest perfection of the capitalist principles, which was ideologically not acceptable to communist thoughts and ideology. In the USA capitalism, Soviet Union saw inherent dangers of suppression and oppression of poor, underprivileged, and majority by a handful of financially powerful people.
USA, on the other hand, viewed communism as only a synonym for fanaticism, opportunism, and deceit; widely separated from any socialist or public good they proclaimed to achieve. The core tenet of communism that every person should have income in an equal range, was also completely antithetical to the American and broadly western philosophy of individual capital and achievements.
Globalization
Communication and transport technologies have helped to create a seamless and integrated world, which appears to work mutually. Therefore, American companies, using the raw materials from Africa and South Asia, are manufacturing goods in China to sell them in the International market– which essentially, defines globalization. It's the extension of a canopy over various cultures, nations, societies, and people, to give all of them a sense of commonality, while providing a common platform of interaction and exchange in the process.
Indeed, this cultural integration is not a new phenomena in itself, and there are copious examples from history which show similar cultural, social, and political integration brought about in colonial and even pre-colonial days. The British Empire, for example, brought scores of countries from Americas to Asia Pacific on a common platform of exchange and participation. However, in the none of the previous instances, the scale had been so wide, the integration so deep, or the impact so profound as today.
The hallmark of the modern globalization is the environmental change, which has emerged as a unique event in the history of mankind. While humans have been responsible earlier for changing the landscape to a small extent, or causing extinction of some species of animal, they had never been able to effectuate a global change of environment before. However,  the modern world has profoundly altered its environment with destruction of ozone layer, rain forests, and sustained warming, all of which might lead to significant consequences in later centuries.
Related Topics