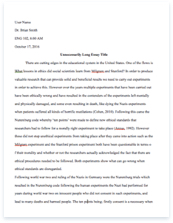 The whole doc is available only for registered users
A limited time offer! Get a custom sample essay written according to your requirements urgent 3h delivery guaranteed
Order Now
"Filipinos love for food makes us fans of different cuisine. Hamburgers, a ready-to-eat comfort food introduced by the Americans, have undeniably become a staple on Filipinos everyday food. From a variety of hamburgers, Tropical Hut also offers a spread of affordable rice meals, sandwiches, and desserts that will surely satisfy your everyday cravings." Luis Que, President of Tropical Hut Foodmart Incorporated
History
Tropical Hut is one of the oldest existing quick service restaurants in the Philippines. It started as a hamburger joint in 1962 and now reached over 50 branches nationwide and counting. From the humble desire of the Que family to put up a food business inside supermarkets, Tropical Hut managed to capture every Filipinos taste bud through their affordable and delicious offerings. Today, THFMI has six (6) TH Supermarket branches, five (5) TH Drugstores, fifty-five (55) TH Hamburger outlets and four (4) 10/Q Convenience Stores to serve its variety of growing customers.
Statement of the Problem
Tropical Hut aims to regain their spot in the market before Jollibee and McDonald's came and also, increase the consumer's brand awareness and retention.
Area of Considerations
SWOT Analysis
Strengths
Being the first to introduce burgers in the Philippines
Locally recognize brand
Serves a lot of burgers that typically not available in other fast food restaurant Serves variety of dishes aside from burgers
Weaknesses
Lack of marketing strategy
Does not advertise products
Cannot produce more sales than its main competitors
Being dominated by McDonalds
Vulnerability to labor and regulatory influences
Not enough branches, it relies heavily on their own stores to execute its brand promise and standards. Opportunities
New product development
Franchising
Can build its brand by doing Ad campaigns
Was already recognize before in the market
Can improve more of its product and service
Threats
Changing consumer eating habits
The slow recovering economy
Tropical hut faces threats from other major burger fast food restaurant such as McDonalds, Burger king, Jollibee etc. Intense competition from its major competitor
Limited branches to cater the customers.
Alternative Courses of Action
1. Improvement of service and its products
The Tropical Hut is now a self-service store which is far to the service of the leading fast-food chains nowadays that have crews to get the orders of the customers. Product development can also help Tropical Hut to increase their sales. They could have breakfast, lunch and dinner menus for customers. 2. Franchising
To be able to have numerous branches, I suggest that Tropical Hut should open franchising to spread their store nationwide.
3. Advertising
Promote the business to consumers by using different promotional tools.
4. Standardization
Every Tropical Hut branches should have one image and atmosphere to maintain the cleanliness of each and every store.
Conclusion/Recommendation
Today although many of Tropical Hut's branches around the country are still in business, some tropical hut branches are outdated and neglected. Before Jollibee, before McDonalds, before Burger king, before anyone else, it seems, there is Tropical Hut Hamburger it is, indeed the best it could ever be. But that was long ago. Now, Tropical Hut is just a vestige of its former self. It is not as clean or as well kept as McDonalds or Jollibee. And they have very poor image. The first thing that Tropical Hut should do is to standardize each of their outlets to attract more customers. To achieve their goal, which is to regain their spot in the market before innovated competitors came, they should start advertising to promote their store and increase the consumer's brand awareness. Basically, they could implement all actions stated above because it will really help them achieve their goal.
Related Topics