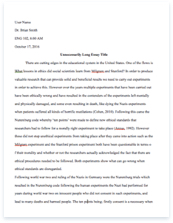 The whole doc is available only for registered users
A limited time offer! Get a custom sample essay written according to your requirements urgent 3h delivery guaranteed
Order Now
y bunch of friends and I headed to Pangkor Island on the 3rd February this year. It was just a plain Friday and we chose Pangkor because it was still holidays for some of my friends and most importantly, we have free accommodation! Since it is the hometown for one of my best friends, Alson Beh, he became our tour guide for this memorable 2 days 1 night trip. We took a bus from bus station to Lumut jetty and the journey was slightly more than 2 hours. After that, we were again moved from the jetty to Pangkor for half an hour across the sea. It took us 15 minutes of walking to travel from Pangkor jetty to Beh's house. We were supposed to stay in Beh's house for the day but since the air-conditioner there was malfunction, we then moved to his Red Bean Ice shop opposite his house and unload our luggage. To my surprise, there are plenty of rooms available there. After lunch, we departed to the Dutch Fort in Teluk Gudang by van.
The fort was 300 years old and it was constructed by the Dutch to defend against the pirates and local Malays. What's left there was just the stone foundation and some carvings. We proceeded to Fu Lin Kong (福临宫) Chinese Temple after that. Perhaps the greatest attraction there is the mini Great Wall of China. Each block of the mini building was carved with the name of the people who donated the required construction fee. Since the temple was located uphill, we did not explore further up.
We even did some photo gimmicks, there is just hard concrete wall behind the unmovable wooden doors in the photo timeline below~ The final destination of the day was at Pangkor beach. 1Malaysia logo could be seen anywhere in the island including the beach as the current Mentri Besar of Perak was the MP for Pangkor. The beach was not as dirty as expected. The sea water is clear and there is hardly any garbage there. Chris, Yee Lim, Pui San and Vizent hopped onto the water upon reaching.We wanted to cover Vizent's body with sand but he refused. So we just managed to cover up half his body and snap a few shots before the tides wash away everything, haha.
We spent few hours on the beach and departed back to Beh's shop before dawn. Initially we planned to play banana boat and some other water sports but unfortunately, there are nobody open for business there.Feeling tired and exhausted, we have one final shot at the beach before we left. My friends said the sitting position is similar to the movie You Are The Apple of My Eye (那些年,我們一起追的女孩). We went to a nearby seafood restaurant for dinner later on. We only visited some souvenir shops on the second day before heading back to Ipoh. I sincerely thank Beh (cool photo above) for providing his warm hospitality in ensuring our trip an enjoyable and organized one.
Related Topics