Translating Strategy into HR Policies & Practice Case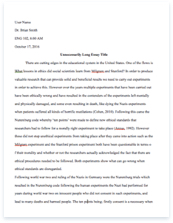 The whole doc is available only for registered users
A limited time offer! Get a custom sample essay written according to your requirements urgent 3h delivery guaranteed
Order Now
The Hotel Paris's competitive strategy is "To use superior guest service to differentiate the Hotel Paris properties, and to thereby increase the length of stay and return rate of guests, and thus boost revenues and profitability. "HR manager Lisa Cruz must now formulate functional policies and activities that support this competitive strategy, by eliciting the required employee behaviors and competencies. The HR Scorecard (inside back cover) outlines the relationships involved.
As she considered what she had to do next, Lisa Cruz, the Hotel Paris's HR director, knew that employee selection had to play a central role in her plans. The Hotel Paris currently had an informal screening process in which local hotel managers obtained application forms, interviewed applicants, and checked their references. However, a pilot project using an employment test for service people at the Chicago hotel had produced startling results. Lisa found consistent, significant relationships between test performance and a range of employee competencies and behaviors such as speed of check-in/out, employee turnover, and percentage of calls answered with the required greeting.
Clearly, she was onto something. She knew that employee capabilities and behaviors like these translated into just the sorts of improved guest services the Hotel Paris needed to execute its strategy. She therefore had to decide what selection procedures would be best. Lisa's team, working with an industrial psychologist, wants to design a test battery that they believe will produce the sorts of high-morale, patient, people-oriented employees they are looking for. It should include, at a minimum, a work sample test for front-desk clerk candidates and a personality test aimed at weeding out applicants who lack emotional stability.
Questions:
1. Provide a detailed example of the front-desk work sample test.
2. Provide a detailed example of two possible personality test questions.
3. What other tests would you suggest to Lisa, and why would you suggest them?
Related Topics