"They're Not Your Husband" by Raymond Carver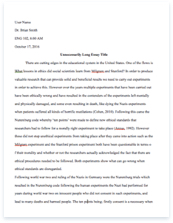 The whole doc is available only for registered users
A limited time offer! Get a custom sample essay written according to your requirements urgent 3h delivery guaranteed
Order Now
"They're Not Your Husband" is a short story by Raymond Carver, where he writes about the man named Earl Ober, who is an unemployed salesman, with his wife (Doreen) working as a waitress, at a 24-hour coffee shop. After a night of drinking as he usually does he goes to see the place where his wife works. Here he is treated like a nuisance by his wife. Two men start talking about his wife's weight and this bothers Earl greatly. He decides to let Doreen know that she (he) has a problem with her weight. After this incident she tries to go on a diet but she ends up not eating at all and not looking healthy. He continues to pressure her, so she would keep dieting. He ends up in the coffee shop again and tries to "sell" her to a man sitting next to him. The story ends abruptly; with Doreen telling everybody that he is a salesman.
The total lack of benevolence between husband and wife are clearly seen straight away: "What are you doing here? Doreen said when she saw him sitting there"1 and later she says: "Don't talk to me now. I'm busy."2 Earl is very embarrassed when two men in business suits start talking about his wife's weight. He then sits quietly and hopes the two men won't see the connection between him and his wife, and that is also the reason for him not saying goodbye to his wife. It almost seems like he acquires the point of view the two unidentified men have. The troubles of Doreen and Earl's relationship are also made clear by this fact, because this clearly shows that if he hasn't noticed the extra pounds, then he obviously haven't been looking. Earl has been living his life completely blind and detached, so detached that he has no visible love for his wife.
When he finally wakes up and sees his wife for what she really is, he sees her through the eyes of two strangers. Throughout the story Carver shows how dysfunctional the entire family is and how detached Earl is. We don't hear anything about the children, they're nameless, shadows parked in front of the TV and this is emphasized by the sentence "He could hear the television before he opened the door to the house. The children did not look up as he walked through the living room." They don't eat together either. The relationship between Earl and Doreen is without any love it seems, as we don't see or hear anything about a moment with a remote connection to love. It seems as if they both know they can't do better and sadly have given up hope on finding love, and have just resigned in their quest for a happy life together or even with somebody else. As Doreen sheds more and more weight, she starts looking ill and she tells Earl that people have been telling her that. Earl won't hear any of it and responds by saying:" They're not your husband."
This is very ironic because Earl's whole reason for Doreen's diet is somebody other than himself talking badly about his woman, so you could easily say the exact same thing to Earl. Double standards are very much a theme throughout this story and it's implemented in the title. Earl is a salesman and he therefore desperately tries to "sell" his wife. Maybe he does this because he is unemployed and needs to try and sell her, in order to prove to himself that he is still good enough to be a salesman. The sale in this story takes place in the last pages and it ends with Doreen knowing Earl's true intentions, and that is why she ends the story by saying:" He's a salesman".
You can easily see that it is a story by Raymond Carver if you know but a little about his style of writing. He is a minimalistic writer, much like Ernest Hemingway. The themes Raymond Carver often works with are very negative themes, but very much realistic, and the story "They're Not Your Husband" is the typical product created by Carver. Here he describes a working class family like he often does in his short stories. He often writes about dysfunctional families and human relations on a collision course as he does in this story. The themes Carver works with are often themes present or have been present in his own life which makes the stories all the more authentic. But however, if you would have to point out an annoying feature, which is present in all his stories, it would have to be his endings. They're always left open for you to imagine the rest, but not everybody finds this annoying. However if you're a person who needs closure after reading a short story, you should not be advised to read Carver's stories.
Related Topics