The Walt Disney Company: The Entertainment King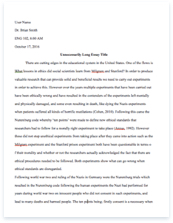 The whole doc is available only for registered users
A limited time offer! Get a custom sample essay written according to your requirements urgent 3h delivery guaranteed
Order Now
Why has Disney been successful for so long?
Disney has become a marketing goliath and the #1 entertainment company in the US. They have been able to develop a creativity-driven philosophy that over time was tempered by financial responsibility and that benefitted from powerful synergies between its divisions. From the very beginning, Disney has been synonymous with innovation within the children's entertainment industry, from their introduction of animations with synchronized audio, full-length animated feature films and then later into theme parks and on-ice and Broadway shows. One important element of Disney's success was the extent to which they integrated and expanded into different business areas, far beyond simple licensing deals and agreements with distributors. Examples of this include:
Horizontal Integration: successfully diversified into different movie genres by acquiring several production companies (helping them reach wider audiences); creation of Disney theme parks (a huge success in terms of profit); music production; book publishing; consumer merchandising (retail outlets); family-oriented cruise packages and venues and educational retreats and more.
Vertical Integration: created Buena Vista Distribution in 1953 (saving one-third of film gross revenues); in-house talent development; creating the Disney channel to increase brand exposure on TV; brought theme park support services, such as a travel agency, in-house (to be in control of more tourist dollars); and acquired TV monolith ABC – a risky downstream move that offered them direct links to their consumers, and advertising revenues.
Geographic Diversification: moved into the EU and Japan with theme parks; international distribution of movies and re-releasing of classic Disney movies; cruises; Disney-owned venues (ESPN and others) in a wider range of locations; travelling ice shows, etc.
Overall, the internalization of businesses that were strategy-related has helped them maximize profits, achieve better cost control and continue to be successful.
What did Michael Eisner do to rejuvenate Disney? How did he increase net income in his first four years?
In 1984, Eisner took the lead and became CEO. His legacy was the belief that corporate synergy was the key to leveraging the Disney brand and creating value. He decided to diversify Disney's activities and set an ambitious 20% growth strategy target per year and a return on stockholder equity exceeding 20%. He revitalized Disney's corporate culture and managed to diversify and create synergies between different business units. Here is what he did:
1) Revitalizing TV and movies: Eisner and Wells started to rebuild the TV and movie businesses. At first, they reshaped the TV business by focusing on a new network show that helped to support the demand they forecasted. Furthermore, Eisner created a syndication operation to sell to independent TV stations which were not profitable. Eisner and Wells also accelerated the production of movies. They released 2 new movies until 1984, and then increased the production to 15-18 new films per year in 1988. Considering the market shares, Disney went from 4% in 1984 to 19% in 1988 total U.S box office sales, in a market where 60% of all movies lost money. Disney also decided to expand its animation staff and to accelerate production by releasing new animated features every 12-18 months, instead of every 4-5 years. Katzenberg, who was in charge of film division, mastered the art of controlling both the cost and the quality of the production. He accepted low-cost scripts performed by well-known TV actors. For instance, the innovative animation-movie 'Who framed Roger Rabbit?' which $45m invested reached $220m.
2) Maximizing theme park profitability: In 1984, Disney's theme parks were very popular and profitable. But, Eisner decided to maximize their profitability through the expansion of their activities and price increases. Average adult admission price at WDW almost doubled from $20 in 1985 to $39 in 1995 (See Exhibit 6). This pricing decision aimed at limiting the number of visitors so that they could also increase their margin per ticket sold and get closer to the "willing to pay" price level. After a market survey, it became clear that guests felt that they got value for money. After Eisner invested tens of millions of dollars to update and expand attractions and park facilities, Disney recovered its investment with attendance-building strategies. By creating a range of complementary services and entertainment at the park, customers stayed longer and spent more money. A plan was also put in place to develop Disney's unused acreage and further maximize the profitability of these assets. One result of the above measures was that attendance at Tokyo Disneyland increased by 50% from 10.2m in 1983 to 15.8m in 1991.
3) Coordination among businesses: Disney set implemented transfer pricing between divisions so that they could share company resources, measure cash flows between their business units, optimizing resource allocation and improved interdepartmental coordination. This helped to create value by driving synergies and creating business for different Disney businesses. To improve coordination within the company, Eisner also introduced a company-wide marketing calendar that planned promotional activities, and a monthly meeting of 20 divisional marketing executives. This kind of cross-department event gave further motivation to create synergies and bolster creativity.
4) Expansion into new businesses, regions and audiences: Well-managed distribution and marketing divisions permitted Disney expanded into new markets aggressively. Their consumer products division launched Disney stores, pioneering the "Retail-as-entertainment" concept. These stores generated twice the sales per square foot of regular retail stores. Disney expanded its products lines into books, magazines and record publishing by creating companies such as Hollywood Records, Disney Press and Hyperion. In the theme park division, they managed to adjust for cultural differences to ensure success in Europe and Asia. As mentioned above, they also created new businesses within their parks to capture more visitor dollars. Furthermore, they successfully sold millions of videos with titles such as 'Aladdin' and 'The Beauty and The Beast'.
Has Disney diversified too far in recent years?
As of 2011, the Walt Disney Company is the largest media conglomerate in the world in terms of revenue with $40.803m and a net income of $4.807m, with 156,000 employees. Disney's success has come from its acquisitions, mergers and investments, which have provided ever-increasing opportunities for synergies between their businesses. For example, their acquisition of the NHL team 'The Mighty Ducks', which was an expensive and risky investment that ended up driving merchandising sales, and inspired a feature film with the same name (and a sequel), featuring music from Queen that was produced by Disney's Hollywood Record Label. This shows how adept Disney is at creating value through cross-marketing and synergistic opportunities for their complementary product offerings.
Was there a point when Disney seems to have gone too far and stepped out of their area of competitive advantage?
Yes, perhaps. There definitely comes a point when a company has diversified too much and over extends themselves. Many naysayers pointed to Disney's acquisition of ABC as a case in point, and poor performance at ABC made it look as if it could pull down the empire. However, by 2000, due to the success of ABC programming and the cost structure of the TV business in general, it was ABC's success that pulled Disney's outlook back up. It is good that Disney has the leading position in theme parks, but the next strategy might be to focus on what they have now, instead of just scaling up the business. We also believe that Disney may need to rearrange their financial statement, as a 20% growth is not feasible in the long run.
At the time this case study was written, Disney perhaps needed to slow down and focus on further integrating their divisions, concentrate on production and sales, increase the amount of revenue derived from international sales (only 21% of overall sales). We believe that Eisner lost focus when he started to take decisions influenced by personal motives instead of the sound corporate governance, and lost the trust of important people, such as Katzenberg and Roy Disney (the last nephew of company's founder); and strategic alliances, for example the one with Pixar in 2004, that made the company lost profit in both the short- and long-term, and finally cost him his position as the CEO of Disney.
In 2005, the new CEO, Robert A. Iger, added value to the brand by acquiring Pixar in 2006, Marvel Entertainment in 2009 and most recently Lucasfilm, all moves that are considered strategic to maintaining Disney's Group leadership in the entertainment and media markets. Plus, Disney's NHL team, The Mighty Ducks, while earlier profitable, was sold in 2005 when it was no longer seen as a strategy-related marketing and merchandising vehicle. Looking at Disney's revenue from 2009-2011, we see an increase in net income from $3,609m in 2009 and $4,313m in 2010, to $5,258m in 2011. It looks like there is still more life and profitability for Disney after Eisner's groundbreaking run of diversification and integration.
References:
http://thewaltdisneycompany.com/about-disney/company-overview http://www.slate.com/articles/business/moneybox/2004/02/the_haunted_mansion.html http://en.wikipedia.org/wiki/Bob_Iger
http://en.wikipedia.org/wiki/Anaheim_Ducks
Disney solution
1.- What are the most valuable resources?
The brand Disney
Creativity in their characters and create new ones.
1, 3, 6 Lion King was a success it is one, then they triple the sales by the DVD after the movie, then 6 merchandize. This is adding value to their resources. Entertainment for the family.
2. How Disney create value from their valuable resource?
Add value to their resources by marketing for example.
3. Should Disney acquire an ice hockey team?
Violence, considering the fights inside of the ice.
4. Should they acquire ABC network?
It creates a hug debt for Disney. Good investment for business or is a strategic investment. Add value and we can see it in the long term.
5. What were wrong with Disney after 1995?
Entrenched: Powered for alignation, meterles la marca. He had 10 years of gold.
Related Topics