The Salome by Oscar Wilde's Performance History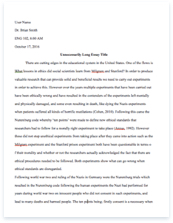 The whole doc is available only for registered users
A limited time offer! Get a custom sample essay written according to your requirements urgent 3h delivery guaranteed
Order Now
The legend about Salome was narrated by the Jewish historian Josephus and was mentioned in the Gospels of Matthew (14:1-12) and Mark (6:14-29) (Britannica 2004). Oscar Wilde introduced a new version of this old legend, according to which, Herod was lasting after Salome and Salome suffered from her unrequited love to John the Baptist. One-act play written by Wilde was published in 1983, though it was performed after the death of the writer. Throughout all the period of its life the play has been interpreted and reconsidered by different producers. Oscar Wilde claimed that Salome initially was designed to make the viewers shudder by its description of unnatural passion (Britannica 2004). This trace has become distinguishing in the play notwithstanding that some minor features in the play were always varied by the creativity of different producers. Oscar Wilde granted Salome the air of pompous decadence, rich language and high symbolism. The essay will discuss reviews on Salome performances made in different periods of time. The goal of the essay is to compare creative interpretations of the play and to observe how they influenced the meaning of the play.
The first rehearsals of Salome lead to its banning by English law and religion. The role of Salome was intended for Sarah Bernhardt (The Metropolitan Opera, International radio Broadcast Information Center). Sarah Bernhardt shared philosophic and artistic viewpoints of Wilde and had been already well-known in Parisian salons for "living outside accepted sexual mores, cavorting about with wild animals and sleeping in a coffin" (The Metropolitan Opera, International radio Broadcast Information Center). The first image of Salome was supposed to embody the features of European decadence and expressionism of the end of the 19th century: Sarah Bernhardt was going to dye her hair blue and Wilde suggested expressing emotions with the help of perfumes (The Metropolitan Opera, International radio Broadcast Information Center).
However, Oscar Wilde did not see the first performance of Salome: it depicted biblical characters on the stage and English Puritans forbade the performance. Robert T. Self in the book Robert Altman's Subliminal Reality (2002) suggests that Oscar Wilde intentionally wrote the play against the existing puritan beliefs. "Oscar Wilde one hundred years ago read the story of Salomé through the lens of his interest in the aesthete fashion of decadence and sensuality and his desire to shock puritan sensibilities at the end of the Victorian nineteenth century. His play emphasizes Salomé's inflamed desire for the sensuous John, his intoxicating voice, starkly white body, black hair, and red lips, and locates interest less in any divine prophecy than in his sexual power" (p.168). Most probably, the target of Oscar Wild's irony was not the religion itself, but the hypocrisy of people, which hindered and distorted natural desires. English audience did not accept Wild's Salome and the rehearsals of the play were conducted abroad, far away from motherland. So, the first performance took place already after Wilde's death in Paris in 1984 and, among other things, it was highly estimated by the public (Online Review London 19 Oct – 17 Nov 2005).
In 1905 Richard Strauss produced the opera, where the plot written by Oscar Wilde was used as libretto. The concept of Salome in the interpretation of Strauss was introduced as a "chaste virgin, an oriental princess with the simplest, most dignified gestures" (The Metropolitan Opera, International radio Broadcast Information Center). Roderick Swanston in his article Salome draws the comparison between Strauss's opera and Wilde's play. In Swanston's opinion, both the play and the opera "share their intensity and sense of the action being concentrated in a single sweep". Moreover, Swanston adds, "Wilde's play is like a dramatized poem, Strauss's opera is like a visually realized symphonic poem." (Online Review London 19 Oct – 17 Nov 2005). Swanston suggests that music translation of Wilde's writing does not diminish its artistic and aesthetic value. For instance, the symbolic significance of the moon frequently used in the dialogues between the characters was abandoned by Strauss. Instead, it was compensated by "a symphonic development and concentration." Swanston holds, that each character was depicted by different musical arrangements: "massive orchestra and a small array of obsessively repeated musical themes" referred to John Baptist, while Salome was introduced with "complex, dissonant, angular and highly chromatic" music.
At the beginning of the 20th century Salome became a very popular performance at American and European theatres. Krasner D. in Black Salome Exoticism, Dance, and Racial Myths (2001) mentions that Salome dance created a real "Salomania" among the contemporary audience:  "Popularized in the United States and Europe by white dancers during the early twentieth century, the Salome dance enjoyed great success" (p. 199). Only in New-York, according to Krasner D., not less than twenty-four dancers (Isadora Duncan, Aida Walker ect.) were performing the Salome dance in 1908. Salome dance matched the evoking eroticism and free-love tendencies in the life-style of American and European artistic world. Salome dance was performed mostly by white dancers.
Exotic and provocative costumes, sexuality and visibility of bodies, sensuality, – all these features added specific attraction to the dance. Some critics note that Salome embodied the image of a woman who was a serpent, a brute virgin dancer, who lived only to "lay in the movements of the arms, the legs, of the supple body and the muscular loins, born indefinitely from a visible source, the very center of dance" (Krasner D. 2001, p.199). For people of the early twentieth century Salome opened a new understanding of feminine nature: a devouress, a virgin, who represents "of a terrible femininity and fin-de-siècle femme fatale," and who symbolizes "the obscure paradoxes of unconscious desires and fears" (Krasner D. 2001, p.199).
At the end of the twentieth century Oscar Wilder's play received some film adaptations. Film allowed a wider look at the social and historical context of the play. For instance, critics write that Robert Altman's film adapted "not only a single antecedent literary text but a range of other social texts contemporary to the adaptation" (Robert T. Self 2002, p.167). The film of Altman is built on parallels. Altman depicts the relationships in modern family and tries to solve the problems posed by Wilde in the spectrum of modern viewpoints. However, women's independence and sexuality are not centered anymore. Contemporary critics suggest the idea that film interpretation of the story emphasizes "the consternation of male authority and the silence of masculine prophecy. One of John's most prophetic and ironic lines in the play, repeated three times in the film, conveys the masculine anxiety: "Rejoice not thou, land of Palestine, because the rod of him who smote thee is broken!" (Robert T. Self 2002, p.169). So, modern reconsideration has shifted the accents from female strength to male patriarchy.
The same vision of Salome can be noticed in theatre performances. Karen D'Souza in her review of Aurora staging writes: "Ron Campbell leads a crack ensemble with a deeply disturbing performance as Herod, a despot and a letch, ruling his subjects by whim and fear. He ogles his teenage stepdaughter Salome (Miranda Calderon) like a predator bent on its prey" (Mercury News. Sep. 14, 2006). So, Mark Jackson (the producer) depicts Salome as a victim of man's despotism. Salome is not devouring men anymore, according to modern vision, she submits to man's malicious desires.
Mark Jackson puts the play into "a dreamlike Jazz Age environment,  casting actors who are up to the rigors of the text and finding the flecks of burlesque that shine brightly amid the tragedy" (Mercury News. Sep. 14, 2006). Mark Jackson sees Salome as a spoilt teenage princess, who falls in love with the prophet Iokanaan. "She flits around the prophet, half butterfly, half femme fatale. A holy man lit from within, he is almost unmoved by her beauty. Eyes flaming with religious fire, he shudders as he preaches. But in his heart, he is mindful only of the wrath of God" (Mercury News. Sep. 14, 2006). The Salome dance becomes a dance of struggle between different feelings and emotions, critics called it "dance of sex and death": "Calderon and Phillips stand off in a dance of sex and death. She pursues and he spurns, until only bloody revenge will sate Salome's wounded pride" (Mercury News. Sep. 14, 2006).
On the other hand, the new reconsideration of Salome has taken away much of its former attractive features. Veltman Chloe in her article Girl gone wild. Is Salome a comedy, a tragedy, or both or neither at once? expresses the idea that modern performance has made a comedy out of a former serious controversial play: "Salome isn't meant to be all that funny — at least not in the typical Wildean sense of the word. That I left Aurora Theatre Company's production feeling like I'd experienced a metaphor for comedy rather than the thing itself could testify to the greatness of the play — or to its ineptitude. Trouble is, I'm not sure which" (Arts and Entertainment. Sep 6 2006). The modern version of Salome lacks erotica and sensuality. Veltman Chloe notes that the Salome dance was performed awkwardly and somewhat funny: "Many of the awkward movements look like exaggerations of what they were intended to be" (Arts and Entertainment. Sep 6 2006). On the whole, it looks like the producer intended to depict unnatural passion and finally depicted unnaturally ridiculous passion.
Then, the question poses: has modernization of Oscar Wilde's Salome brought its improvement? It can be seen that the performance of Salome has developed together with the ideology and viewpoints of its audience. The image of Salome, as Oscar Wilde created it, was revolutionary for its age. It remained provocative and controversial until the accents were shifted to the men's part. Such reconsideration reduces weight and value of women in the play. But the most important thing is that the play has lost its core. Together with the removal of the depiction of human temptation, extreme obsession and desire, overwrought poetry and heavy symbolism the play has turned into a simplified comedy.
Bibliography:
D'Souza, K. "Lifting the veil on `Salome'". Mercury News. 14 Sept., 2006. 28 Nov. 2006 <http://www.mercurynews.com/mld/mercurynews/entertainment/columnists/karen_dsouza/15516059.htm>
Encyclopedia Britannica. Britannica Deluxe Edition 2004. Britannica inc.
Krasner, D. "Black Salome Exoticism, Dance, and Racial Myths African-American". in Performance and Theater History: A Critical Reader. Edited by Harry J. Elam Jr., David Krasner. Oxford University Press. New York. 2001.
McBreen, E. Biblical Gender Bending in Harlem: The Queer Performance of Nugent's Salome. Art Journal, Vol. 57, No. 3 (Autumn, 1998), pp. 22-28.
Salome. The Metropolitan Opera, International radio Broadcast Information Center, March 2004, 28 Nov. 2006 <http://www.operainfo.org/intermissions/intermissionFeaturesDetails.cgi?id=92&language=4&month=3&year=2004&int_page_id=137>
Self, T. Robert. Robert Altman's Subliminal Reality. University of Minnesota Press, 2002.
Swanston, R. "Salome". Online Review London. 19 Oct – 17 Nov 2005. 28 Nov. 2006 <http://www.onlinereviewlondon.com/reviews/Salome.html>
Veltman, Ch. "Girl gone wild. Is Salome a comedy, a tragedy, or both or neither at once?" Arts and Entertainment. 6 Sep  2006. 28 Nov. 2006 <http://www.sfweekly.com/Issues/2006-09-06/culture/stage.html>
Related Topics