The Reflected Values in Filipino Folk Dance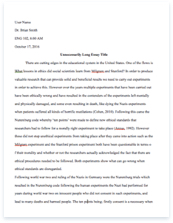 The whole doc is available only for registered users
A limited time offer! Get a custom sample essay written according to your requirements urgent 3h delivery guaranteed
Order Now
Many Filipinos do not appreciate the Philippine dance culture because they always see hip hop, ballet, ballroom and other dance genre. What if they could be wondering how are the Filipinos interpreting their dance? Let's recall from more than three hundred years ago, the Spaniards came and made a huge influence to the Filipinos. Spain brought with them many different aspects of their culture to the Philippines. This includes education, the Catholic faith, arts and culture, including dance. The Barong Tagalog and the Terno are Philippine interpretations of Spanish dress made to fit the humid climate of the Philippines. Aside from creating their own versions of European fashion, Philippine aristocrats created Filipino adaptations of European dance as well. These include jotas, fandanggos, mazurkas and waltzes that were danced by young socialites to the stringed music of the rondalla. This introduction dealt with the literally folk dance history and explained the value that reflected to Filipinos. This term paper will discuss Filipino dance culture such folk and their histories. Not only will it discuss about dances but it will also discuss the value. Importance about Filipino culture and dance
The most important to understand the Filipino's culture dance on how or what interpret their dance. During Spanish time, Filipinos developed different dances such as Balse, Jotabal, Pandanggo sa Ilaw, Mazurka Boholana and other dances. These dances had Spanish and American influences. BalseBalse means waltz, Valse in Spanish. The culture of this dance is lowland Christian which this classification of the dance is religious and where the dance originated in Marikina, Rizal. This Balse was very popular dance during Spanish period. This was performed were after the lutrina and the music that skillful the dancers was played by the music. The lutrina is typically held when people of a certain community suffer from long dry season. They usually carried the lighted candles and they walked at the same time prayed with the statue of saints. After the procession, they gathered the people with the food which is like bonding with Filipinos. Filipinos love to chat even until now. Suddenly they started to play the music, the Filipinos stood up and ask anyone who would like to dance or sing.
DanzaDanza originated from Cuba during 19th century. Danza is also known as Danza habanera or habanera, it's the social ballroom dance. Around 1825, it was brought to Cuba in this form where it was combined with Afro-Cuban rhythms; and around 1850, it was transformed into the habanera. JotabolThere two Jotabol; Jota Cagayan and Jota Isabel. The Jota Cagayan originated in Cagayan Valley, it was brought by Spaniards. As you know that Spaniard scattered everywhere in the provinces and make influence the Filipinos. Jota was name after the 'valley'. Jota Cagayana still displays the fire and fury of its European origin. European is always have a power which why Filipino was under rule of Spain. Valley performed this fast tempo dance which includes the European steps, polka, gallop and waltz.
Normally they have always pairs of men and women because most European ballroom was really strict with the different gender but now the British agreed to Same-sex couples — both men and women — currently compete regularly across Britain, and have appeared on international versions of television show Strictly Come Dancing. Complaints have been raised arguing that, in the case of men, they have an advantage, due to their superior strength. Supporters of the proposal argue it is merely bringing ballroom dancing in line with other sports, where participants are already divided by gender. How they show their respect
Bibliography
Santos, Isabel A. Bayanihan: The National Folk Dance Company of the Philippines: A Memory of Six Continents. Pasig City: Anvil Pub., 2004 Villaruz, Basilio Esteban S. "Philippine Dance Research and Documentation". National Commission for Culture and the Arts. http://www.ncca.gov.ph/about-culture-and-arts/articles-on-c-n-a/article.php?igm=1&i=118. "Banga Dance". Travel to Philippines: A Travel Guide to the Philippines. http://www.philippines.abouttravelingtheworld.com/philippines-culture/philippine-dance/banga-dance/.
Related Topics