The Pros And the Cons of GMO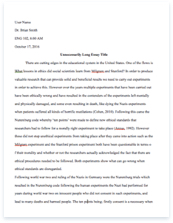 The whole doc is available only for registered users
A limited time offer! Get a custom sample essay written according to your requirements urgent 3h delivery guaranteed
Order Now
When DNA is engineered or altered from an alive mechanism, a genetically modified organism (GMO) is created. Food alteration started with selective breeding of corn thousands of years ago. Continuing to provide the public with necessary vitamins and minerals, engineers began modifying grains and more. GMOs may add nutritional value to preexisting crops/food, as well as help produce more efficiently; however, GMOs can involve chemicals which harm the surrounding environment near the location of certain crops. Environmentalists will argue they damage our world and human health while scientists claim GMOs enhance food and provide humans with essential minerals.
Like stated earlier, breeding of specific crops began a long time ago which already started to change animal and crop genes. In order to prevent transformations and weeds, old-style breeding made use of radiation heat transfer to receive better results from harvest. Most people automatically think if a crop is unusually large or colorful that it has something to do with chemicals, but there is so much more to GMOs. Genetic modification has improved around 18 different crops and maintained positive traits, including tolerance to herbicides and insects. It has also helped increase nutrient amounts needed for animal feed. Not only can GMOs provide more nutrient content, but they also skyrocket yields and can increase production during droughts. That in turn generates more business and helps prevent world hunger because of increase crop yield. By helping farmers' profit food decreases in price. Modified crops can produce faster and therefore make food cheaper. Homeless and those less fortunate have a higher chance of being able to afford the food. Some scientists even think modifying these foods not only helps mass produce, but it can also make them safer to consume.
With many advantages to genetic modification of food's DNA, there are many downsides to the process. Genetically engineered crops use a great number of herbicides, with initial intent to prevent weed overgrow, but there is a risk of overusing the chemicals. Also, chemicals from GMOs have shown to harm some animals and the ecosystem. An example of linking those would be the decay of the monarch butterfly. These chemicals have also been identified as an antibiotic, so the chemical glyphosate has a patent. This piece of information can potentially make this chemical liable to certain diagnoses of cancer or autism. Chemicals used for weed killing can therefore not only be detrimental to the environment but also health. New studies show that GMOs can also lead to other diet deficiencies including gluten. There is no specific discovery, but gluten allergies have been more prevalent within the past 10 years or so. Finally, GMOs can create higher product yields and help business, but some farmers get the short end of the stick. Farmers have the ability to be exploited by large companies because GMO companies place patents on utility.
Related Topics