The Positive and Negative Impacts of Technology in a School Environment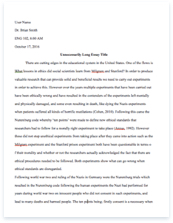 The whole doc is available only for registered users
A limited time offer! Get a custom sample essay written according to your requirements urgent 3h delivery guaranteed
Order Now
Throughout the decades, the typical school setting has consisted of desks, paper, pencil, and other traditional school supplies. In recent years, however, technology, such as tablets and computers, have penetrated the conventional school room. While technology teaching aids indicate success in schools, especially economically, there are also negative impacts, such as communication barriers and hindrance of the brain's thought process development.
Though technology allows teachers and students to interact with one another in entirely new ways, such as online assignments and electronic forums, this newfound interface may impede on more meaningful communication between the student and teacher. Tim Wilson, a technology specialist at Hopkins High School, asks about the integration of technology into an education setting, "How do we communicate with students today who have grown up with technology from the beginning?" (Source B). Without face to face interaction, the student is unable to grasp concepts as quickly or thoroughly. In addition, it is extremely difficult to ask teachers questions via the Internet.
I have had personal experience with this in my online Spanish class last year. Throughout the first half of last year, I attempted to learn honors Spanish through an online school. Somehow, it was my most challenging class because I could not fully comprehend a language without hearing it spoken and having a teacher's guidance in real time. Whenever I was lost on a particular concept, my only option was to email my moderator, causing a several day delay before I received a response. My struggle with my online class ultimately hindered my progress in Spanish to the extent that I switched to Latin this year. In the end, technology may allow a different type of student-teacher interaction, but schools must remember that direct contact is crucial to the teaching process, or the student will not reach his or her full potential.
Another factor which schools should take into consideration is technology's hindrance of thought process development. The overload of processed information constantly available to us through technology stifles our imagination and reflection. Technology is creating a neuroplasticity on our brain which makes us inattentive and unable to distinguish quality versus quantity. This negatively impacts our ability to synthesize information into meaningful conclusions. David Gelernter calls the Internet a, "Propaganda machine" that attracts our short attention spans with gaudy advertisements and glitz. As Gelernter puts it, "And while it's full of first-rate information, it's also full of lies, garbage and pornography so revolting you can't even describe it" (Source E). Our generation has succumbed to the fast-paced computer screen, leaving us unable to explore that which is static or requiring close, lengthy observation. This essentially means that our brains are rewiring in accordance to technology's impact on our lives. This is why in Interface Culture: How New Technology Transforms the Way We Create and Communicate, John Steven comments, "Even jotting down a note with pen a paper feels strained…" Our brains have become so accustomed to technology that writing feels obsolete (Source D).
Our small attention spans now magnify the distractions in our lives, making them seem more meaningful. Esther Dyson's essay What We Believe But We Cannot Prove: Today's Leading Thinkers on Science in the Age of Certainty emphasizes how this "attention-consuming information" is wasting our time (Source C). The continual flow of information which we process is usually unimportant. Furthermore, silence is nonexistent in our technology-dependent society. Technology has also divided our lives into smaller segments in time, as we can only direct our focused attention for a limited amount of time. Some thoughts take considerably more reflection and time to develop than what students have available today. If schools do integrate technology into their learning environment, they should remember to maintain some of the traditional methods and interactions, in order to uphold a portion, however small, of our original wiring which could be necessary to the development of great ideas.
Ultimately, the common classroom may be changed forever from pencil and paper to a more technology dependent environment, but schools must recognize and manage both the positive and negative effects of technology. While technology does allow more communication and access to a greater volume of information, these innovations create a communication barrier and stifle thought process development. It is vital that schools decide if the positive outweighs the negative factors.
Related Topics