The Innovations of Frederic Chopin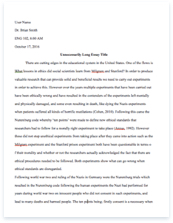 The whole doc is available only for registered users
A limited time offer! Get a custom sample essay written according to your requirements urgent 3h delivery guaranteed
Order Now
Frédéric Chopin's personal approach to technique revolutionized the piano. He developed unparalleled fingering and pedalage that shocked the musical world. His clearly established style set him apart from his peers. This consistent and unique style makes him the most notable composer of the Romantic period.
Chopin was born in Zellazowa Wola, Poland in the year 1810. His name was Fryderyk Franciszek Szopen, but he was most commonly known by the French pronunciation, Frédéric François Chopin. Raised in a family of musicians, Chopin developed a talent for the piano at a young age. His first public performance was at age seven, after which he began playing in Polish society. As a young adult, he attended the Warsaw Conservatory of Music where he was under the tutelage of Joseph Elsner. Elsner supported Chopin's unique playing style and, while he insisted on Chopin studying musical theory and composition, Chopin was allowed to cultivate his individuality on the piano.
After a handful of short musical tours, Chopin settled in Paris in 1830. He spent the remainder of his life there, battling with poor health while teaching piano and composing. Chopin never married, but his ten year relationship with the notorious female author, George Sand, was his most productive time and resulted "in a succession of masterpieces" (Hedley). The ending of their connection in 1848 caused "the beginning of the end" for Chopin (Frédéric François Chopin) and he died at the young age of 39 after a long struggle with depression and illness (Hedley).
Chopin's music embodied multiple modes. While his boundary breaking harmonies and wide range of emotion were characteristic of Romanticism, many of his compositions followed the classical discipline of form. The Vancouver Chopin Society says it best, "his uniqueness sets him apart from Classicism and Romanticism in a world especially his own" (Dubal). Chopin was the first composer to devote himself solely to the pianoforte.
His body of work includes the piano in every piece (Libbey). He did not enjoy giving large, public concerts and performed at no more than thirty of them in his life (Hedley). As such, the primary focuses of his composing were short piano solos that other composers would have considered miniscule. He never wrote an opera, oratio or symphony. It is his devotion to the piano that portrays what a personal connection he had to the instrument. Rubinstein, also a pianist, once said:
The Pianoforte Bard, the Pianoforte Rhapsodist, the Pianoforte Mind, the Pianoforte Soul is Chopin. Whether the spirit of this instrument breathed upon him or he wrote upon it – how he wrote for it, I do not know, but only an entire going-over of one into the other could call such composition into life…all possible expressions are found in his compositions and are all sung by him upon this instrument in perfect beauty. (Jonson 22)
The true potential of the piano was realized through Chopin's innovative techniques. His playing showcased the tone color inherent to the instrument. Before Chopin, the piano was played with the hands remaining in place while the fingers moved across one octave area of keys. The fingers were cramped and curled, banging a rhythm that showed the more percussive style of the instrument. Chopin forwent the traditional technique and created a playing style that to this day is one of the key examples of how the piano should be played.
His unorthodox fingering placed an emphasis on every finger's unique abilities, rather than treating each equally as his predecessors had. This fingering flattened out the cramped position to allow the fingers to all reach the black keys. His compositions required movement throughout the full range of keyboard, a revolutionary quality, and required flexible arms and wrists in order to move the hands up and down the length of the keys.
This new technique required both agility in arm and wrist movement, as well as a loosening of the traditionally stiff posture. While his upper body moved fluidly, his feet were also constantly in motion. Chopin placed a strong emphasis on pedal use, introducing the use of half and quarter pedaling. His technique was natural to the piano, his fingering flowing the way the fingers and keys best felt together (Dubal).
There was much more to Chopin's style than merely technique. To Chopin, "The development of technical skill was not an end in itself, but merely a means of freeing the hands for musical expression" (Holland 42). He embraced the rubato, an interpretive rhythm that leaves creative freedom to the performer, rather than the composer. According to the Pittsburg Post-Gazette, this quality produces performances where no two are ever the same (Druckenbrod). The sounds found within Chopin's pieces are melodic, poetic and fragile.
At times they are even heroic. Chopin created luminous textures with harmonies that were before his time. His pieces portray the accompaniment being as important as the melody. While, the melody alone is beautiful, it is with his intricate accompaniments he was able to produce a singing voice with only the piano (Dubal). His music is easily identified by its dreamy, lyrical melodies and emotional ambiguity. Chopin is often referred to as the "Poet of the Piano" because his music creates "the beauty of the starry heavens, that cast their glitter upon earth…" (Wagner).
Not one to be influenced by those around him, the key influence in Chopin's music seemed to be his patriotism. He was a strong support of his Polish homeland and those tense emotions are found throughout many of his pieces. He embraced the Polish tradition of dance with his polonaises and mazurkas to express his love for his country (Hedley).
Throughout his life, Chopin made a habit of reinventing many of the existing musical forms. He took popular dance forms such as the Polish mazurka and Viennese waltz and gave them larger ranges of melody and expression. The simple prelude, he turned into ecstatic and melancholic compositions that leave listeners wondering what they were preluding. He wrote the first scherzo as an individual piece and created the ballade, something that formerly was merely a story performed by a singer.
Of all his contributions, the two most noteworthy are his transformation of the nocturne and creation of the concert etude. Chopin took the nocturne, originally invented by John Field, and refined the singing melody with broken chords played by the left hand. They are characterized by dreamy melodies and lyrical poetics that show bursting phrases of climax before returning to the opening style. Before Chopin, the etude was a piece used to practice technical form. Chopin took the simple practice piece and turned it into a concert performance by emphasizing its musical value, as well as the technical value (Hedley).
Chopin has numerous notable works. The following are a few among many. Polanaise in A-Flat Major Op. 53 ("Heroic") is a proud polish dance filled with beautiful runs, Waltz in C-Sharp Minor is a haunting Viennese piece, while Sonata in B Flat Minor and Sonata in B Minor are dramatic pieces full of lyricism. Nocturne in E-Flat Major Op. 9 No. 2 is one of his most recognizable pieces. He uses broken chords combined with a trilling melody that invokes longing and sadness at the same time. It begins with a melodic phrase and is interrupted with a climactic middle section that gives a sense of hope, only to reprise the beginning.
Chopin's devotion to daring and unconventional technique revolutionized the piano. His ability to not only recreate, but innovate was genius and made him stand out from his contemporaries. His innovative compositions have earned him a place in musical history where he is considered "one of music's greatest tone poets" (Hedley).
Works Cited
Druckenbrod, Andrew. "200 Years After his Birth, Chopin Remains a Key Composer." Post-Gazette. Pittsburgh Post-Gazette, 24 Feb. 2010. Web. 28 Feb. 2013. Dubal, David. "Biographical Essay About Chopin." Chopin Society. The Vancouver Chopin Society, 2011. Web. 28 Feb. 2013.
"Frédéric François Chopin." Encyclopedia Online. Encyclopedia of World Biography. 2004. Web. 28 Feb. 2013.
Jonson, Ashton. A Handbook to Chopin's Works. New York: Doubleday, Page & Co, 1905. Print.
Hedley, Arthur. "Frederic Chopin." Encyclopædia Britannica Online. Encyclopædia Britannica Inc., 2013. Web. 28 Feb. 2013.
Holland, Jeanne. "Chopin the Teacher." Journal of the American Liszt Society 1985: 39- 48. Print.
Libbey, Ted. "The Life and Music of Frederic Chopin." NPR. NPR, 2 Mar. 2010. Web. 28 Feb. 2013.
Wagner, Paul. "Frederic Chopin, the Poet of the Piano." Music with Ease. Music with Ease, n.d. Web. 28 Feb. 2013.
Related Topics