The Historical Significance of Fenway Park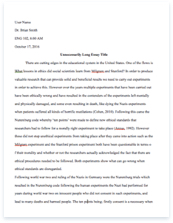 The whole doc is available only for registered users
Pages: 3
Word count: 517
Category: Sports
A limited time offer! Get a custom sample essay written according to your requirements urgent 3h delivery guaranteed
Order Now
Specific Purpose: To inform my listeners about the history of Fenway Park and note some remarkable things about the said ballpark.
Central Idea: Fenway Park was built to avoid embarrassment of Boston City and to make history in sports especially the baseball area.
Introduction
A.. Attention-getter/Grabber
Baseball has been a big part of every American's life. Its history dated way back the 18th century when it is known as one of America's favorite pastimes. Amazing it is that the said sport has entertained the American nation until the present, one of the oldest and most famous ballpark in the United States of America is located at 4 Yawkey Way Boston, Massachusetts. Yes, ladies and gentlemen, I present to you the Boston's one and only Fenway Park.B. Thesis and preview of main points
Based from my research, I learned that Fenway Park:
first, was built to avoid fire and embarrassment of the City of Boston
next, had brought both bad luck and good luck to Boston's Red Sox
then, had created some interesting facts as it makes history
and finally, had founded an organization to save the said ballpark
Credibility Step (Research and Experience)
Every where you look, you'll see children and even adults playing baseball.  And if they're not playing, they're talking about the said sport. Despite this fact, I got all the information I would share with you from an online baseball almanac and a few articles about Fenway Park over the Internet.
Body
Fenway Park history
John Taylor, owner of Boston Red Sox wanted to replace the old ballpark called Huntington Avenue Grounds.
In 1912, the 27,000-seater Fenway Park is born in April 20, 1912.
Dating back in 1912, the cost of the Fenway Park construction was $650,000
Fenway Park bad lucks and good lucks
The Red Sox won in the World Series in Fenway Park's first year.
It was followed by three more victories in 1918.
Red Sox was believed to be cursed after the Babe Ruth-Trade with the Yankees.
Interesting facts
Fenway Park hosted three All Star Games.
Eight World Series games were done in Fenway Park.
3,000th hit of Carl Yastrzmski was made.
Numbers implying a date before the World Series when the Red Sox would win in almost a hundred years.
"Save Fenway Park"
The need for a sturdier ballpark was brought up in 1999.
The "Save Fenway Park" organization was founded.
III. Conclusion
Recap/Summary/Review
With all the years of making baseball history, I learned that Fenway Park:
first, was built to avoid fire and embarrassment of the City of Boston
next, had brought both bad luck and good luck to Boston's Red Sox
and finally, had founded an organization to save the said ballpark
Clincher/Memorable Statement
We can help create history by being informed.
We can help preserve it by being imvolved.  Let us help make more memories by supporting the "Save Fenway Park" organization
WORKS CITED
Davis, Bryan, Nevard, David. Fenway Park. September 2007. 19 October 2007 http://www.ballparks.com/baseball/american/fenway.htm
Ballparks of Baseball. Fenway Park. 2001. 19 October 2007 http://www.ballparksofbaseball.com/al/FenwayPark.htm
"Baseball Almanac." Baseball Almanac. 19 October 2007
            http://www.baseball-almanac.com/
Related Topics