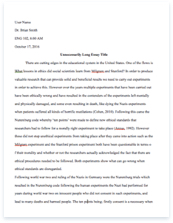 The whole doc is available only for registered users
A limited time offer! Get a custom sample essay written according to your requirements urgent 3h delivery guaranteed
Order Now
The book I read was The Great Influenza by John M. Barry. He talks about the deadly pandemic of 1918, a pandemic that killed millions of people worldwide. The author uses his medical research and writing skills thoroughly explain the story of influenza and the people who tried to fight it. The story starts off by first introducing Paul Lewis and his first experience with influenza in the prologue. Then it moves on to talk about the establishment of the John Hopkins medical school and their encounter with the disease. It required them to have a lot of doctors and scientist to help manage the epidemic.
Then part 2 which is called "The Swarm" is where he talks about the origins of influenza. He believed that the Spanish Influenza known as the first cases of influenza really happened in Haskell County, Kansas. Then, Barry goes into more detail about how the influenza pandemic could have possibly been started by World War I. After, he gives his reasoning for this such as the fact that camps were overcrowded along with ships. This then leads into how the influenza gets to Europe.
The flu in Europe first surfaced in Brest, France a short period of time after American troops left. He goes into detail how the flu spread and affected European soldiers. Then Barry switches to Spain and how the flu was affecting them. The name "Spanish Influenza" came about because they were the only ones to report it so the rest of the world claimed it came from them. Lastly, he transitions into talking about how the flu became deadly. He blames public officials a lot since they don't address the situation.
Honestly the book was very interesting to me and I actually enjoyed it. World History has always interested me and then I also like learning about anything to do with medicine. He was very detailed in the book and even did his own research to reveal the truth. He also mainly focuses on the sickness itself and how it has negatively affected the world. Barry did a great job with writing this book and I will likely read it again.
I would definitely recommend this book to someone else simply because it is good. It keeps your interest the whole time and will have you surprised at the facts it unravels. The book doesn't just focus on the U.S. but instead expands all the way to Europe. If you especially interested in the medical field or just how the flue came about, then this is the book for you. He also stays on topic so you don't have to worry about it branching out to other subjects to much.
Related Topics