The Good, The Bad, The Ugly & Abortions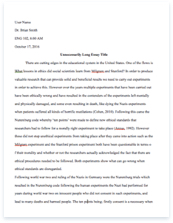 The whole doc is available only for registered users
A limited time offer! Get a custom sample essay written according to your requirements urgent 3h delivery guaranteed
Order Now
Abortion is when a pregnancy is ended so that it doesn't result in the birth of a child. You also may hear the termination of pregnancy. However, in today's society, this topic has weighed heavy and has become a public issue. Why is Abortions a Public Issue? We discuss or have our opinions on some of the day's biggest issues. Where it may be on gun control, immigration, same-sex marriage or high-end taxes, the abortion topic seems to sit high as well. Abortion is never an easy judgment, but women have been making the choice for several decades. The topic of abortion has been a problem since the early 1970s. U.S. Supreme Court passed a law making the practice legal, and an even larger contentious issue.
The controversy is divided into "Pro-Choice" and Pro-Life" views. According to the New York Times, The recent acrimony in the Texas Legislature, with Republicans pushing a restrictive abortion bill, seems to provide a new example. It has allowed Democrats to cast Republicans, once again, as out of the mainstream. Yet abortion is not quite like those other issues.  Leonhardt also states that, on abortion rights, both parties have a claim on public opinion. Maybe more to the point both can make a strong case that the other party has an extreme view. Abortion is the relatively rare issue in which the saying is true: public opinion does actually rest about midway between the parties platforms.
Abortion Public Policy
Research states that complex interplay between interest groups, the states, the courts, Congress, and the president and the executive branch in shaping US abortion policy during 1973-92 is illustrated, without the advocacy of one position over another. The abortion controversy is used as a case study of the fluidity of the US constitutional system and the way controversial decisions are subject to challenge, evasion, and overturning by other branches of government. From the readings, the public policy that relates to abortions would be Regulatory Public Policy. Regulatory policy assists and maintains order and forbid behaviors that jeopardize society.
According to NCBI, "enabling regulatory and policy environment is needed to ensure that every woman who is legally eligible has ready access to good-quality abortion services." Research believe that, "Policies should be geared to respecting, protecting and fulfilling the human rights of women, to achieving positive health outcomes for women, to providing good-quality contraceptive and family planning information and services, and to meeting the particular needs of poor women, adolescents, rape survivors and women living with HIV."
Policy Modification on Abortions
Again abortions are a very touching subject. A policy change that I would modify is the "The Heartbeat Bill". The heartbeat bill makes it illegal for a woman to get an abortion before six weeks along in her pregnancy. I would modify this policy due to sex trafficking, kidnapping, and all the reported sexual abuse and rapes that are happing in today's society. What if those ones that are not mentally ready or some women who have been taking advantage of are not prepared?
Another modification to the policy that concerns abortions that I would modify is consent laws. While conducting research in the state of Oklahoma mandates a 72 hour waiting period before getting an abortion. Oklahoma is currently trying to pass a law stating that the potential father has to agree to the abortion, and if the potential father is not available the closest male relative could stand in and sign the consent form. Yet again, what if the potential mother was a victim of sexual abuse, how could a law forcing someone who may be innocent in this act force them to have a child?
What does the United States Constitution Say about Abortions? The argument amongst we the people on whether or not abortion should be a legal option continues to split individuals in America long after the US Supreme Court's 7-2 decision on Roe v. Wade declared the procedure a 'fundamental right' in the year of 1973. It has been said that pregnant women will resort to unsafe illegal abortions if there is no legal option. "Pro-Choice" debates revolve around whether or not abortion should be a legal option for terminating pregnancies that do not involve rape, incest, or when a mother's life is in danger. The US Supreme Court has declared abortion to be a 'fundamental right' guaranteed by the US Constitution.
Reference
Back, K. W. (1987). Why is Abortion a Public Issue? The Role of Professional Control. Politics & Society, 15(2), 197–206.
Leonhardt, D. (2018, October 19). Why Abortion Is Not Like Other Issues.
BH, C., & DM, O. (1993, January 01). Abortion and American politics.
Legal and policy considerations. (1970, January 01). Retrieved from https://www.ncbi.nlm.nih.gov/books/NBK138197/
Safe Abortion: Technical and Policy Guidance for Health Systems. 2nd edition. Geneva: World Health Organization; 2014. 4, Legal and policy considerations. Available from: https://www.ncbi.nlm.nih.gov/books/NBK138197
Related Topics