The Fundamental Notions of Sexual Education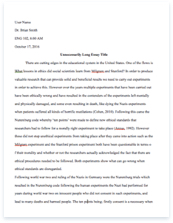 The whole doc is available only for registered users
A limited time offer! Get a custom sample essay written according to your requirements urgent 3h delivery guaranteed
Order Now
In theory, the fundamental notions of sexual education ought to be instilled at one's domain. It is the parents/ guardian's obligation to educate their child/ teenager and establish the awareness of sex education. Kids can learn about their sexuality from their parents as they speak to them about it while changing their clothes, playing with them or teaching them about their body parts. As they develop and grow into teenagers or adolescents, they should continue to learn about their sexuality. Sadly, it has been seen that many parents or guardians are not comfortable about talking or educating their kids on this subject. They feel embarrassed discussing this topic or hesitant to provide their curious kids with the answers to their questions.
There should be an honest and open relationship between the parents and children so that they can easily share any information with each other which might be very crucial to the development of the child throughout his childhood, adolescence as well as adulthood This enables youngsters to grow up into mature and sexually healthy adults. As per research, it has been found that both parents and their kids may face high levels of discomfort while discussing the topic on sexuality. A little knowledge may not hurt as much as ignorance would! So, sex education should be inculcated into the lives of people and treated as a subject as important as all the other subjects that children learn as students during their school days.
The biggest communication gap continues to remain among the parents and the youth particularly when it comes to the subject of sexuality. Sex is a natural aspect and requires a mature approach towards it rather than ignoring it when questions arise. This fact makes one realize that sex education is a crucial part that a person must have in his life. It is extremely necessary for youngsters to have access to sex education at high school level through which they can gain the necessary information, develop attitudes and beliefs and value their identity as well as relationships with others. This type of education also talks about the sexual development, body language and roles of the respective genders. The individuals learn how to grow and reproduce and make them aware of this fact. It educates them about the positive aspects of sex and what safety measures one should take as and when required. But some parents are concerned that for young people who do engage in sex, abstinence-based education doesn't adequately instruct them on how to prevent sexually transmitted diseases and pregnancy. They say the curriculum is too narrow and doesn't address LGBTQ issues.
Schools should have sex-education as a compulsory part of their curriculum. This would complement as well as supplement the education system. This would immensely aid in solving the major issues such as teenage pregnancy, building awareness on Sexually Transmitted Diseases and how to prevent them and on homosexuality. It would also teach the students about abstinence and provide them sexual orientation. Sex education in schools should primarily focus on helping the youth construct a strong foundation while they are graduating to healthy adulthood. Such lessons should enable them to look into the positive aspects of sexuality and educate them about the necessary information and skills needed to look after their sexual health.
These programs should also enable them to solve problems in their present and the future. Sex education should act as a tool for the youngsters to nurture healthy relationships and execute responsibility regarding sexual relationships. For example, making them aware of contraceptive methods and other such sexual health measures. I believe parents should be the primary sexuality educator in a child's life, but they also can't be the only ones. Parents can communicate family values, while teachers can provide medically accurate information.
Related Topics