The Different Roles Within An Online Learning Enviroment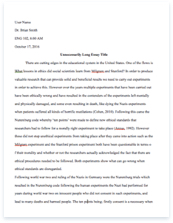 The whole doc is available only for registered users
Pages: 3
Word count: 508
Category: Learning
A limited time offer! Get a custom sample essay written according to your requirements urgent 3h delivery guaranteed
Order Now
Online teaching is an alternative mode of learning that circumvents problems associated with accessibility and distance between the educational institution and the student.  This new teaching technology follows a problem- and case-based learning approach, which is much more practical and realistic, with regards to the quick application of lessons to daily life.  In order for online teaching to be as effective as conventional classroom teaching, the roles of the different components of a learning environment have evolved to adapt to this new technology.
The role of the student in an online learning environment is to self-regulate and self-determine his activities and goals within the course or degree program, because the alternative teaching strategy recognizes no classroom or curriculum boundaries, hence the student has the potential to finish a course in a much shorter time than what is rigidly scheduled in a conventional classroom.  The student is also responsible to pace himself with regards to how fast or slow he studies a lesson, mainly depending on his intellectual acuity.  A student in an online learning program also learns to be self-sufficient and aware that he himself plays a major role in his own learning, hence he has to be responsible for the extent of information that he can learn from each lesson or course.  The student in an online learning environment is exposed to other options for course content, as well as encouraged to cooperate with other students and his peers to complete an assigned task such as discussions or analyses (Kim et al., 2006).
The role of a faculty in an online learning environment is to direct the student to possible sources of learning.  The faculty is also responsible in designing the learning activity of the student, mostly by employing more engaging activities than what is traditionally observed as lectures in a classroom.  More importantly, the faculty plays a key role in teaching the student how to use what he has learned from the course and immediately apply this to every life.  The faculty is also responsible in designing assessment tools to determine the degree of learning of the student.  On the other hand, the administration of an online learning environment is responsible for providing access and competent technical communication settings between the faculty and the student.  It is their role that these connections are stable and reliable enough to withstand technical problems.  The administration is also responsible for training candidate faculty members of an online learning program.
The emergence of online learning programs has revolutionized educational methods across the world.  The concept of distance learning goes beyond the limits of the classroom now, and this metamorphosis provides the student with boundless options in terms of personal development, learning and training.  This novel educational technology also facilitates educators to be more creative in teaching their concepts to their students. 
Reference
Kim S, Farber S, Kolko BE, Kim W, Ellsbury KE, Greer T (2006):  Faculty and student participation in online discussions of palliative care scenarios.  Fam. Med. 38(7):494-9.
Related Topics