The Decline of the Roman Empire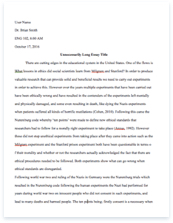 The whole doc is available only for registered users
Pages: 2
Word count: 394
Category: Roman
A limited time offer! Get a custom sample essay written according to your requirements urgent 3h delivery guaranteed
Order Now
            The Roman Empire was one of the strongest and most influential empires in the world. However, despite its power the Roman Empire still fell. The decline and fall of the Roman Empire continues to be studied and speculated on today. The fall was perceived as "an archetype for every perceived decline, and, hence, as a symbol for our own fears."1
            Rome was not built in one day. Its fall, also, was a result of gradual change that did not occur in one dramatic swoop. The factors that served as warning signs of Rome's collapse included Germanization, moral decay, religion, economic decline, political instability, disease, and unceasing civil wars. Debates continue regarding the true roots of the fall of the Roman Empire with some individuals going so far as to state that there was no fall, only a transition.
            The Germanization of the Roman Empire speaks of the fact that Germanic mercenaries were introduced into the Roman legions. Cultural dilution occurred and loyalty was diffused as more and more foreigners were allowed access to the pride of Rome. Moral decay was evident in the fact that the Roman citizens practiced immoderation. Lavish practices were encouraged causing an economic decline as the empire continued to tap into its funds without consideration to the overall budget. Civil wars also bled the empire's funds dry and decreased population with Roman troops called to quell the uprisings in the provinces. Population also decreased with the onset of various plagues, such as the Antonine plague, and diseases that could not be controlled by the health sector at that time. Christianity was also seen to be a warning of the decline as it encouraged the Romans to be less intent on their previously more worldly pursuits such as conquest and dominion, both of which contributed to the empire's strength. Many more factors contributed to the decline of Rome. However, the exact combination and mechanism behind the decline is still unknown and the signs of a falling nation remain, today, a mystery.
Endnote
Glen Bowersock. "The Vanishing Paradigm of the Fall of Rome" Bulletin of the American Academy of Arts and Sciences 49, no. 8. (1996): 31.
Bibliography
Bowersock, Glen. "The Vanishing Paradigm of the Fall of Rome" Bulletin of the American Academy of Arts and Sciences 49, no. 8. (1996):29-43
Related Topics