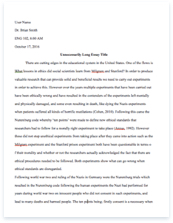 The whole doc is available only for registered users
Pages: 20
Word count: 5000
Category: Project
A limited time offer! Get a custom sample essay written according to your requirements urgent 3h delivery guaranteed
Order Now
The Blue Spider Project is an example of how a project manager incorrectly balanced the staff and work, resulting in a poor performance from a project. We see that Parks Corporation bidding to be part of a government contract and it shows problems with communication from the start.
Projects can fail for a number of reasons, including poor evaluation of cost and deadlines, inadequate organisation of resources – this is made worse when task assessment is incomplete before the project starts and lack of communication between departments once a project has begun. Human resource management can also cause major problems in the event of industrial action or inability to recruit suitable staff.
It is important to note the lack of communication with the project manager and research staff that developed a new material without the consent or knowledge of the project manager in order to stop the customer from discovering the use of their funding. When the customer was made aware of the new material it then felt the situation had not been properly reported and the customer began to demand more information from the developer. Early problems led to rescheduling being required, however the project manager did not communicate this to the manufacturing department until later as he had been highly involved in the work. Delays and lack of reporting from the project manager led to the demanding additional meeting and documentation. The project manager felt responsible for development work and did not want to give his staff additional administration work so tried to do both himself. Eventually this led to that all request to other departments having to be send through departmental heads. As the project's change of failure increased, no one wanted to be associated with the project and key staff was lost to other projects. The end result saw the company getting the contract however the project manager received no thanks due to management remembering the problems incurred earlier in the project. Success can only be achieved through a good balance and relationship between staff – communication between departments and customers is vital for projects as planned.
Problems that can be identified in the Blue Spider Project are as follows:
• The roll of the Project Office
• Project Management Skills
• Team selection process
• Communication break down
• Budget control
• Risk Management
• Measurement
There was also a lack of support from top management. If we look at the problems which were identified and prevent the same mistakes in future, we can prevent that future projects fail.
2. SITUATION ANALYSIS
PARKS CORPORATION (ORGANISATIONAL BACKGROUND)
1. The Parks Corporation grew in major electronics and Design Corporation during boom of late 1950s and early 1960s due to generous DOD (Department of Defence) contracts. It grew small engineering concern to major DOD sub-contractor with ±6500 employees.
2. Due to recession in late 1960s contracts got fewer and major lay-offs resulted in cutback to ±2200 employees. Parks Corporation decided to leave R & D business and to compete as a low-cost production facility, maintaining an engineering organization solely to support production.
3. Along with this change in corporate strategy, it was decided to adopt a matrix-type organisation. This could be depicted as follows (in the case of the Blue Spider project):
4. In 1978 Parks Corporation decided to change its corporate strategy because of: a. An increase in DOD spending.
b. New evaluation criteria for awarding contracts
c. Phase had the edge on being awarded the production contract. d. Parks Corporation's employees had increased to ±2700, mostly in engineering staff. However, due to the small salaries offered by Parks Corporation, experienced staff was scarce and mostly inexperienced, younger engineers just out of college were being recruited. e. In January 1978 Parks Corporation decided to compete for Phase 1 of the Blue Spider Project. The Blue Spider Project would be an R & D effort that could lead into a $500 million program spread over 20 years.
5. Technical specifications stated that all components must be able to operate normally and successfully through a temperature range of –65 ( Fahrenheit to 145 ( Fahrenheit. Current testing indicated the Parks Corporation's design would not function above 130 ( Fahrenheit.
6. Parks Corporation unethically stated in their proposal that they expect their design to be operative up to155 ( Fahrenheit.
7. On 10 February, Parks Corporation was awarded a firm-fixed price contract for $2.2 million with a fixed period of 10 months for delivery.
LORD INDUSTRIES (THE CORPORATE CLIENT CONTEXT)
Lord Industries was the prime contractor for the US Army's Spartan Missile program. Parks Corporation would be the sub-contractor to Lord Industries if Parks Corporation made a successful bid. Parks Corporation felt confident of an advantage, as they had worked successfully for Lord Industries in the past.
THE US ARMY (THE CLIENT BACKGROUND)
The US Army used a Spartan Missile, a short-range, tactical missile. The Spartan Missile had already been in use for six years and fatigue failure was becoming evident. This failure was occurring three years ahead of expectations and sooner than the design specifications had stipulated. The US Army wanted new materials that could extend the age-life of the Spartan Missile.
An Request for Proposal was issued (received by Parks Corporation) on 2 December 1977. The technical specifications stated that all components must operate normally and successfully through a temperature range of –65 ° Fahrenheit to 145 ° Fahrenheit.
2. PROBLEM ASSESSMENT & RECOMMENDATIONS
I. THE ROLL OF THE PROJECT OFFICE
The project team is a combination of the project office and employees. Although the figure identifies the project office personnel as assistant project managers, some employees may not have any such title. The advantage of such a title is that it entitles the employee to speak directly to the customer.
Project Team
The newly appointed Project Manager, Gary, did not understand the important role of the Project Office. He knew that he had to prepare for his meetings with Lords and in stead of getting the Project Office involved he tried to do this on his own.
The main responsibilities of the Project Office is:
➢ Acting as the focal point of information for both in-house control and customer reporting. ➢ Controlling time, cost and performance to adhere to contractual requirements. ➢ Ensuring that all work required is documented and distributed to all key personnel. ➢ Ensuring that all work performed is both authorized and funded by contractual documentation. On large projects, and even on some smaller efforts, it is often impossible to achieve project success without permanently assigned personnel. The four major activities of the project office indicate the need for using full-time people: ➢ Integration of activities.
➢ In-house and out-of-house communication.
➢ Scheduling with risk and uncertainty.
➢ Effective control.
These four activities require continuous monitoring by trained project personnel. The training of good project office members may take weeks or even months, and can extend beyond the time allocated for a project. Because key personnel are always in demand, project managers should ask themselves one pivotal question when attempting to staff the project office: Are there any projects downstream that could cause me to lose key members of my team? Program managers would like nothing better than to have all of their key personnel assigned full-time for the duration of the program. Unfortunately, this is undesirable, if not impossible, for many projects because: ➢ Skills required by the project vary considerably as the project matures through each of its life-cycle phases. ➢ Building up large permanently assign project offices for each project inevitably causes duplication of certain skills, carrying of people who are not needed on a full-time basis or for a long period, and personnel difficulties in reassignment. ➢ The project manager may be diverted from his primary task and become the project engineer, for example, in addition to his duties of supervision, administration, and dealing with the personnel problems of a large office rather than concentrating on managing all aspects of the project itself.
➢ Professionally trained people often prefer to work within a group devoted to their professional area, with permanent management having qualifications in the same field, rather than becoming isolated from their specialty peers by being assigned to a project staff. ➢ Projects are subject to sudden shifts in priority or even to cancellation, and fulltime members of a project office are thus exposed to potentially serious threats to their job security; this often causes reluctance on the part of some people to accept a project assignment. All of these factors favour keeping the full-time project office as small as possible and dependent on established functional departments and specialized staff. The approach places great emphasis on the planning and control procedures used on the project. If Elliot did made use of all the above responsibilities of a Project Office, many of the problems would not have occurred.
II PROJECT MANAGEMENT SKILLS
Through the use of standard project management techniques, the project team can use previous project knowledge to help guide and assist the planning of future projects and to learn from successes and mistakes. Analysis can be undertaken to improve on identified common problematic areas within a specific project type. Resources can be controlled better with good project management and staff moving into a new project has familiar documentation to guide them in the project. This will also allow a greater overview of project progress to managers and customers, any problems should be able to be easily identified and rectified. These techniques also allow scope for customer change and provide clear indications of contractual, time and payment alterations as a result of any changes.
The responsibility of a Project manager was never clearly defined with Gary and this was the cause of a lot of mistakes which was made on the project. Henry should have cleared the following with Gary: ➢ Standardise project management: All company projects will managed in the same way from bidding and planning to delivery of result. It is important that staff (including management) should be able to move between projects and be presented with familiar documentation and techniques. ➢ Attempt to identify and manage risks: By locating risks early it should be possible to avoid project failure by developing strategies to handle risks. ➢ Ensure all projects finish on time: Contracts with clients contain deadlines results in penalties and presents a bad image of the company's organisational skills. ➢ All projects should remains within budget: Remaining within the specified budget is absolutely vital, because the majority of this company's contracts are fixed price, hence budget overruns reduce profit from the work. ➢ Managers should be able to implement changes where problems are identified. ➢ The result of all projects should be successful and satisfy the customer's needs: Providing the customer with their needs is vital to both future contract potential and to client and worker satisfaction. Successful projects give our workers a sense that they have achieved something and raise morale.
When the Director of engineering, Henry Gable, appointed Gary as the Project manager, it was based purely on Gary's engineering skills and research background. Henry also looked at Gary's age. According to Henry the main qualities of a good Project manager was a good communicator, in writing and orally, a motivator and willing to give up everything to ensure the successful completion of a project. Henry admitted to having an ulterior reason, having Gary on his project would give him the assurance that performance would be Gary's first priority. Gary has a huge problem with time and cost. The existing Project managers were concerned about these two factors. Gary thought that a MBA degree was enough and that he does not need any other skills to become a successful Project manager. They should have rather discussed the following skills:
❖ Strong leadership ability
❖ Ability to develop people
❖ Excellent communication skills
❖ Good interpersonal skills
❖ Ability to prevent and handle stress
❖ Problem solving skills
❖ Time management skills
Gary felt responsible for the success of the entire project and did everything on his own. Delegation is very important and this gives other team members the responsibility to complete the project successful. To give other team members the authority to make their own decisions make them accountable and responsible to achieve the set goals.
III TEAM SELECTION PROCESS
Staffing the project organization can become a long and tedious effort, especially on large and complex project such as the Blue Spider Project. Three major questions must be answered: ✓ What people resources are required?
✓ Where will the people come from?
✓ What type of project organizational structure will be best?
Gary realized to compile a good project team was easier said than done. Other managers were not willing to transfer their good people to assist Gary with the Blue Spider Project. Every Project Manager wants to make a success of their own project and they need all the competent people on their team. At the end of the day Gary have to call in the help of Henry to form a team to work on the Blue Spider Project.
The subordinates can make the superior look good in the performance of his duties. The main effort put forth by the project manager is to motivate his subordinates towards project dedication and to make them fully understand that: • Teamwork is vital for success.
• Esprit de corps contributes to success.
• Conflicts can occur between project and functional tiers. • Communication is essential for success.
• Unsuccessful performance may result in transfer or dismissal from the project as well as disciplinary action. • Conflicting orders may be given by the:
o Project manager
o Functional manager
o Upper-level manager.
When staffing a project the staffing patterns changes as the project runs its life cycle. As soon as a project enters into different phases, the flow of resources changes.
Staffing Pattern over Project Life Cycle
Effective project communication ensures the correct information to the right person at the right time, in a cost-effective manner. Proper communication is vital to the success of a project and typical definitions of effective communication include: • An exchange of information
• An act or instance of transmitting information
• A verbal or written message
• A technique for expressing ideas effectively
• A process by which meanings are exchanged between individuals through a common system of symbols.
Unfortunately there was a lack of communication in the Blue Spider Project. Gary on the one hand and the research staff which developed the new material on the other hand did not communicate at all. Because of a lack of
communication, Lords started to ask questions regarding the information which was supplied to them by Gary. Gary started to do some testing on his own instead of leaving it to the research team which was the subject matter experts. By doing this he neglected to perform al his other project managers functions such as communication and to arrange meetings between all stakeholders.
Proper and regular communication by the project manager is vital for project success. If Gary sticks with the following typical functional applications, a lot of the problems would not have occurred: ➢ Providing project direction
➢ Decision making
➢ Authorizing work
➢ Directing activities
➢ Negotiating
➢ Reporting (including briefings)
➢ Attending meetings
➢ Overall project management
➢ Marketing and selling
➢ Public relations
➢ Records management
o Minutes
o Memos/letters/newsletters
o Reports
o Specifications
o Contract documents
Project managers are required to provide briefings for both internal and external customers. Communications management is the formal or informal process of conducting or supervising the exchange of information either upwards, downwards, laterally or diagonally. There appears to be a direct correlation between the project manager's ability to manage the communications process and project performance. The communications process is more than simply conveying a message; it is also a source of control. Communication must convey both information and motivation. The problem, therefore, is how to communicate. Below are six simple steps which Gary could have been using to perform better communication methods: ➢ Think through what wish to accomplish.
➢ Determine the way you will communicate.
➢ Appeal to the interest of those affected.
➢ Give playback on ways others communicate to you.
➢ Get playback on what you communicate.
➢ Test effectiveness through reliance on others to carry out your instructions.
The line manger don't have the full picture and do not talk to customers, whereby the Project Manager is situated in the middle and could more effectively see the bigger picture and then speak to the customers.
V. BUDGET CONTROL
The Blue Spider Project was delivered on time. This is unfortunately not the only thing that counts. The Project was not within budget. Budget is one of the most important aspects of Project Management to eliminate cost overruns.
The project budgeting process involves two steps. First, the project cost estimate is allocated to the various work packages in the project work breakdown structure. Second, the budget for each work package is distributed over the duration of the work package so that it's possible to determine how much of its budget should have been spend at any point of time.
Cost planning starts during conceptualisation phase. The cost may include some of the following elements:
❖ Labour – This portion gives the estimated costs for the various classifications of people who are expected to work on the project. It might include the estimated hours and hourly rate for each person or classification. ❖ Materials – This portion gives the cost of materials the contractor or project team needs to purchase for the project. ❖ Overheads – The ability to control program costs involves more than tracking labour dollars and labour hours; overheads, one of the biggest headaches, must also be tracked. ❖ Technology – The program manager must always bear in mind that technology can change and then additional budget is needed for new technology. ❖ Subcontractors and Consultants – When contractors or project teams do not have the expertise or resources to do certain projects tasks, they may hire subcontractors or consultants to perform those tasks. ❖ Equipment and facilities rental – Sometimes the contractor may need special equipment, tools, or facilities solely for the project. The equipment may be too expensive to purchase if it's going to be used on only one or two projects. In such cases, the contractor may decide to rent the equipment for the period needed on the project. ❖ Subsistence and Travel – If travel (other than local travel) is required during the project, the cost for travel (such as air fare), hotel rooms, and meals need to be included.
Cost estimates should be aggressive yet realistic. They should not be heavily "loaded" that they include contingency funds for every conceivable thing that might come up or go wrong. If cost estimates are overly conservative, the total estimated cost for the project is likely to be more than the customer is willing to pay – and higher than that of competing contractors. On the other hand, if cost estimates are overly optimistic and some unexpected expenditures arise, the contractor is likely to either lose money (on a fix-price contract) or have to suffer the embarrassment of going back to the customer to request additional funds to cover cost overruns.
To allocate the total budget cost two approaches can be used to establish the cost for each work package: 1. Top–down
2. Bottom-up
To ensure that the actual cost of the project does not exceed the budget cost the two should be compared on a regular basis. To track the actual costs establish a system to collect data on funds actually expended per work package. Total the actual cost expended at a specific scheduled time for comparison to the CBC (Cumulative Budget Cost), this could determine the CAC (Cumulative Actual Cost).
To ensure strict cost control the following steps should be in place: ❖ Analyse cost performance on a regular timely basis.
❖ Identify cost variance and inefficiencies early.
❖ Analyse cost performance to determine which work packages may require corrective action, decide what action to be taken and revise the project plan.
If Gary did apply all of the above budgeting principles of project management, his Blue Spider Project would have been completed within budget and that there could be a possibility that the project could have show profit. The budget control process was lacking in Gary's project.
PERFORMANCE QUALITY
VI. RISK MANAGEMENT
If a project is to be planned carefully and the plans executed efficiently, it is important that risk assessment and hence risk management is included. If the project manager have some idea of potential risks involved and know how likely it is that a problem will occur, he should be able to provide forward planning for such risks and allocate appropriate resources in advance when necessary.
A risk can be said to be a potential cause of loss of time and/or money, therefore a risk that has come can be defined as a problem. In the Blue Spider Project, it was known that the material Parks Corporation already had, was not capable of meeting the specification of the customer however it was claimed it did in order to obtain the contract – this risk was known well in advance however no contingency plan was implemented by the project manager in the event that the material could not be made to specification. Some research undertaken without the project manager's knowledge resulted in another material being developed – this caused problems with the customer – wanting to know who had paid for this research and why the initial research claimed the existing material to be up to specification. Development and research into meeting the specification caused the project to run behind from the outset, as this risk was known about but not managed correctly; it developed into a major problem. (Even the final material used was discovered not to meet the customer's requirements in that its life expectancy was underrated according to the specification).
Clearly anticipating risks and planning to handle problems is vital to a successful project. Obviously a risk depends on the potential loss as a result of the risk and the chance of it happening. Documenting risks and potential solutions as well as allocating resources should help to minimize loss due to the problem occurring. Senior management can also look at risk management plans when allocating resources to a project and will be able to see the anticipation of risks if a problem in the project does occur. By making it clear that risk analysis has been performed, senior management are less likely to blame the project manager for any problems that do occur if the risk was identified and steps taken to reduce it have been made.
Whilst risk assessment does take time to discuss and implement in initial stages, it can help save the project from total failure or major loss in either time or cost. Risk assessment should be started at the time of bidding for a job to help ensure no 'surprises' are encountered during the project. This will involve assessing schedules, costs, and resources, technical and contractual details. The impact of each risk should be noted in terms of cost or time and the likelihood of it occurring. The project manager should then evaluate which risks are the most dangerous to the project as described below. Once risks have been evaluated strategies to handle the risks most dangerous to the project should be developed and their effect evaluated as described later.
Evaluating Risks
The company recommended way of calculating which risks are the most dangerous to the project and hence require more control. A table should be drawn up that shows risks compared between high, medium and low risk items. The risks should be worked out in terms of chance and cost. Chance
The scales for allocating high, medium and low risks are project dependant. Once completed, it's important to develop risk management techniques starting with high chance and high cost risks first.
Risk Handling Strategies
The following are all valid risk management strategies; however the strategies implemented by the project manager should be relevant to the danger and likelihood of the risk. • Acceptance
This recognizes the risk without any action, assuming that the cost benefit will outweigh any losses by the risk • Avoidance
This takes a different course of action in the project to avoid the risk – this could have time or cost implications, for example it might be found a potential risk and hence a delay in part of the project could result in other parts being held up, by rescheduling this may be avoided. • Contingency
This strategy arranges for additional resources to be available in the event if the risk does occur, this has financial implications, especially if the risk does not occur in which case resources may have been booked and paid for, but not used. If there is a risk, the project may run behind schedule. Manufacturing staff should be on standby or be prepared to work over time. • Prevention
Prevention reduces the chance of a risk occurring, this could however involve financial investment if for example the risk could be reduced by purchasing new manufacturing machinery, if for example it may be deemed that current equipment may not be sufficiently accurate, non operational or high maintenance. • Reduction
If possible, the impact of the risk may be reduced, in the example of losing a member of staff, having them write down everything could reduce the impact of this risk. • Transfer
Any part of the project that provides a risk may be transferred to a third party who may be able to deal with the risk more effectively – this may not eliminate the risk, but a third party may already have the solution to a risk aspect of a project.
Once the risk management strategy has been developed and agreed upon, it is necessary to calculate how effective the strategy is in terms of cost to implement.
VII. MEASUREMENT
Measurement of project progress is required. Both customers and senior management may request measurement techniques to be implemented, usually this is to assess the progress of the project and should be used by the project manager to do this identifying project overruns quickly. Large contracts are often partially payable upon completion of set amounts of work as detailed in the contract. In cases such as this, the customer will usually state a set way in which they wish the project progress to be measured which the project manager must stick to.
A work breakdown structure will improve proper project process control because of measurement as modules of work are specified on it. By monitoring the progress in each of these modules of work, an overall impression about the progress of the project can be obtained as well as that of each section.
Numerical methods allow graphs and statistical analysis to perform on progress. Actual work done on graphs will give a clear, quick and visual impression of the project's progress. If good techniques are used for measurement, the project manager should also be able to quickly identify areas where work may be behind schedule and act quickly to avoid the problem spiraling. It should be possible for the project manager to monitor and adapt plans and resource allocation as necessary.
The project manager or customer contract decide on the measurement techniques that are actively pursued in their project for the reasons mentioned above.
At no stage through out the project Gary took any measurement of the state of the project. If any measurement principles were applied, Gary would have saved himself a lot of time and cost.
4. CONCLUSION
By using the guidelines detailed within this document, Park's Corporation should be able to run better, more efficient projects with fewer problems. The flexibility of staff will be improved and communication between projects and departments will be better as staff will be familiar with the standard documentation from other departments. Project plans will enable better managing of functional departments and to ensure all projects are provided with the resources when they require them. The future of the company should be brighter through the implementation of these guidelines in all project areas – estimating costs and resource allocation should become more accurate as project managers will be able to use knowledge from previous projects to help develop the future, from the use of actual and estimated costs in estimating new projects to anticipating potential problems and solving them or reducing their effect before they damage a project's progress.
Senior management within the company will also be able to analyze projects both whilst running to ensure everything appears to be on target and afterwards when compared to previous similar projects. By using this knowledge, the company should be able to investigate why this consistently occurs even though new values are taken from previous project experience and attempt to improve further the estimation procedure to make them more accurate and solve any underlying problems.
The future of Parks Corporation depends on improving the service the company currently provides to customers, profit margins should be increased as well as industry confidence increased with the hope of future contract collection. By improving management techniques, Parks Corporation should be able to achieve this.
5. BIBLIOGRAPHY
1. Steyn Pieter, G. Project Management: Leading, Creating, Implementation and Improving. 2. Gido Jack & Clements James, P. Successful Project Management. Second Edition. 3. Kerzner Harold. Project Management, A System Approach to Planning. 4. Lockyer K & Gordan J. 1996. Project Management.
5. Killian William, P. 1971. Project Management – Future Organizational Concept. 6. Roberts J. 2007. Project Management
Related Topics