Thailand: From a Political, Economic and Social Perspective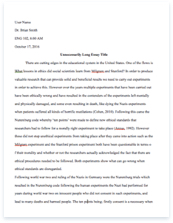 The whole doc is available only for registered users
A limited time offer! Get a custom sample essay written according to your requirements urgent 3h delivery guaranteed
Order Now
            In the heart of South-East Asia lies a country formerly known as Siam which eventually became the "Land of the Free"—Thailand. Over the past several years, Thailand has undergone significant transitions in its history of politics and economics. These have caused dire impact upon the lives of its people. In addition to its political and financial concerns, the country has also been burdened with local health issues. With Thailand's present state, it has then been a question whether businesses can still thrive within its realms.
            Internally, Thailand is facing critical problems concerning its government, economy and local health conditions. Thailand has frequented much of the international news headlines over the recent years primarily because of its tumultuous politics. Coup d' etats are no longer a new issue in Thailand's political record. However, the most recent coup after fifteen years that overthrew the country's former prime minister Thaksin Shinawatra still created a huge blow on the nation.
Thaksin Shinawatra  rose into power in 2001. He had led a controversial leadership stride that caused divisions across the country. Thaksin has won the loyal support of Thailand's rural masses. However, he was also spited by many because of his rough methods and questionable amount of wealth. The corruption allegations, tax evasion and the extra-judicial killings of over 2,500 people during anti-drug campaigns that were pegged against Thaksin stirred unrest and protests among the Thais. These made the latter even call for a snap election on April 2006 (www.news.bbc.co.uk, 2008).
Thailand remained politically unstable that on September of the same year, the Thai generals led by army chief Sonthi Boonyaratglin conducted a coup while Thaksin was abroad for the UN General Assembly. The military superseded the government, implemented a new constitution, and paved the way for the elections under a new democratic government on December 2007. Thailand then hailed the new prime minister, Samak Sundaravej, but he is faced with early forecasts of weak administration.
            During the past decade, Thailand has already incurred severe economic downfalls which began during the Asian crisis of 1997. The country was severely affected. This was due to the fact that its economy was performing well during the years prior to the bubble burst. Another factor was the sudden economic collapse was something they were not prepared for. Many of the Thai private sectors and companies who have made huge foreign loans were crippled due to the debts that were formed thereafter (Russell, 2007).
Another event that bruised the Thai economy is the tsunami that hit the country on December of 2004. Such natural disaster caused millions baht worth of damages and even deterred inflow of tourists to Thailand. Consequentially after the coup of 2006, Thailand's economy also plummeted and is still recuperating under the new Samak leadership. Even before Thaksin's ouster, the Thai economy was already projected to grow at a very slow rate for the subsequent years while the former prime minister was still in position. The militia that ruled in 2007 before Samak got elected did not also help in improving the weakened economy of the country. Since the military generals were less familiar with economic policies, Thailand lost potential foreign investors along with its faulty decisions regarding the controlling of foreign currency and the amendments to the Foreign Business Act which were geared towards nationalism (Russell, 2007).
The nationalistic militia rule saw a decline in private consumption, a reduction in the country's exports. It was a terrible loss on the opportunity for huge foreign investments. The country's slow economic growth was further dampened by the country's poor infrastructures which had delays in improvements also due to hesitant foreign investors' support. Such infrastructure deterioration is hampering Thailand's global competitiveness as its transportation and public facilities continue to worsen in stature. The international impact of the United States' economic depression has also reached the borders of Thailand. This has resulted to a decrease in the latter's economic growth for 2008 to 8.6% from a previous 10.7% growth in 2007 (www.worldbank.or.th, 2008). Currently, the country is experiencing a high inflation rate and low consumption in local households primarily due to the increasing prices of food and energy-use.
            Another national issue that Thailand is facing is its deteriorating local health conditions. Over the years, the congested residential areas in the country have increased mostly in the urban areas such as Bangkok. This can be attributed to the preference of many Thais from the rural areas to flock into the cities to take chances on better livelihood. However, the congested areas of the cities have contributed to pollution in the environment. This has posed serious danger to its inhabitants. As the cities' waters became dirty, wastes were being improperly disposed, and sanitations became poor. People have been risked to having various sicknesses and diseases such as diarrhea (www.searo.who.int, 2008).
In surveys conducted in 2001, in terms of food safety, it has been shown that only 20% or less of restaurants, fresh markets, school canteens and hospital canteens meet the required standard for hygiene. In terms of water safety, rainwater, underground water and tap water do not meet the standards for water potable for drinking consumption. They were found to contain highly contaminants such as bacteria and chemicals from metallic elements. In terms of wastes, domestic wastes from urban areas were found to be improperly disposed and even deliberately dumped in an unhygienic manner in public places (www.searo.who.int, 2008). However, a major health concern that erupted in the country was the outbreak of avian influenza or bird flu caused by the H5N1 virus in the years 2004 and 2005. In 2005, the country was reported to have 17 cases of avian infection. 12 of which resulted to deaths, while in 2006, five provinces had 33 outbreaks of bird flu in chickens but none in humans (www.cidrapforum.org, 2005).
            Amid all these problems that plague Thailand, several actions are made to alleviate the country from its constant struggle. In the area of politics, it can be seen that a major player in the country's political affairs is its police and military. The world saw how the military changed the direction of the Thai nation by shifting its gears, be it the government or constitution. This has been through coups and coup attempts. This thorough display of power by the police and military gave rise to power play and abuse by the men in the uniforms. There were even blatant incidences of crimes committed by the police who extort money by kidnapping people and participating in vehicle-robbery schemes (AFP, www.bt.com.bn, 2008).
The new prime minister Samak has shown initial measures of addressing the problem of police power abuse. He has done this by dismissing the Thai National Police chief Seerepisut Taemeeyaves under the accusation of corruption. Although the latter pleads he is a victim of power-hungry subordinates who conspired against him. It was seen that Samak saw victory in the holding the prime minister position by taking on what was left by Thaksin. Samak appealed to the masses, and formed the People Power Party from the remnants of Thaksin's Thai Rak Thai party. Samak also promised the rural poor that he will make Thaksin return, who went in exile after his coup ouster. With all these, Samak himself admitted that he was Thaksin's substitute. After succeeding Thaksin, Samak aimed to pacify the warring classes in the society and eliminate the factions that divided the nation (AFP, www.bt.com.bn, 2008).
In Samak's attempt to unify Thailand, he is currently working on peaceful reconciliations with the country's southern provinces dominated by Muslims. In order to end the violence in south Thailand, which already took thousands of lives since 2004, Samak sought support from Malaysia during his visit last April 2008. During that time, the Malaysian prime minister Abdullah Ahmad Badawi assured security and intelligence cooperation for its northern border. He also providing opportunities for employment and skills improvement for the poor people from such area (AFP, www.bt.com.bn, 2008).
            Thailand's slumping economy is also acted upon by the Samak administration. A display of loyalty to Thaksin's tracks, Samak is to revive the former prime minister's mega-infrastructure projects for Thailand. Under Samak's directives, public transport infrastructures shall be improved not only in the cities but also across the country. The Bangkok Suvarnabhumi airport shall be targeted for expansion to accommodate 60 million passengers. Irrigation systems shall be installed in the dry regions of Northeast Thailand with its water supply from the Mekong River. New highway infrastructures ranging to 600 kilometers in length shall be built to connect the provinces of Phetchaburi, Prachuap Khiri Khan, Rhanong and Chumpon (Hanot, 2007).
All these projects are planned to be implemented by 2009. Although Samak's grand infrastructure plan seem very promising, many political critics have questioned such projects. They did so on the basis of actual accomplishment within four years and the enormous amount of money that would be spent on these. However, the idea of an ultimate overhaul in Thailand's infrastructure would entice tourists and investors to help boost the country's economy. Regarding the current Thai economy, Industry Minister Suwit Khunkitti has extended rigorous efforts to draw investors for the country. He has assued them of Thailand's fair resiliency to the impact of price hikes and the United States' economic mishap. According to Suwit, the country's exports have actually increased during the early months of 2008. This goes to show that Thailand is not directly hit by the international impact of the U.S. economic crisis . This is also attributable to factors such as the internal development projects of currently constructing a regional air hub out of Suyarnabhumi airport and the building of new roads linking Thailand to adjacent nations (Wiriyapong, 2008).
The current government also seeks to utilize the Foreign Business Act by planning to make revisions that would be attractive and favorable for foreign investors. Moreover, the industries of training and education are likely for expansion. This is to meet the future inflow of foreign investments which shall need local manpower and skills.
            With regard to Thailand's health situation, several actions were already made to improve the country's health care system. After the Asian crisis in 1997, the need for reforms in Thailand's health systems had emerged. The country aimed to focus on ensuring proper health among its inhabitants rather than curing them when they get sick. In 2001, the Thai Health Promotion Foundation was formed deriving its funds from 2% of the excise duties on tobacco and alcohol. Whereas it has been operating with an annual budget for health of 1,500 million baht (www.moph.go.th, 2008).
In order to address the Thais' growing health care needs, several major health programs were implemented by the country's Ministry of Public Health. This was done with cooperation with government, private and non-government organizations, during the years 2001 to 2003. Among these programs are those for universal health security and insurance; health promotions which covers campaigns for exercise, healthy food consumption, non-smoking, and mental health; disease prevention and control which covers research for vaccines and control for various communicable and non-communicable diseases; promotion of Thai traditional and alternative medicine which covers establishing laws for the protection and promotion of Thai herbal medicine; services for the rehabilitation of disabled people; civic sector health system development; consumer health protection which involves food safety projects and development of product manufacturing; training for medical and health administrators; and global cooperation for the development of international health (www.moph.go.th, 2008).
Thailand's efforts for ensuring the health of its people are very extensive as threats such as avian flu outbreaks continue to loom within the country. A new outbreak of the avian flu has been found in chickens at the province of Nakhon Sawan last January 2008. This was the latest for poultry cases since March 2007 as the last for human incidences was last July 2006 (www.newsinfo.inquirer.net/breakingnews/world/, 2008).
Thailand continues to monitor and control the occurrences of such outbreaks through the Avian Influenza Control arm of the country's Bureau of General Communicable Diseases of the Department of Disease Control under the Ministry of Public Health. Such department has been cooperating with the World Health Organization and the Center for Disease Control of the United States with regard to preparations and actions in dealing with the pandemic avian virus (thaigcd.ddc.moph.go.th, 2008).
Conclusion
            Upon looking at the trials Thailand is facing as a country, it can be seen how much its people have been struggling for recovery and progress. In this regard, the country's response to its political, economic and social woes will not go unnoticed. However, as far as these actions went, Thailand has not yet realized a total uplifting from its deep pit of national problems. Hence, added efforts to the current methods of addressing such problems should be taken into consideration.
In terms of Thailand's political chaos, prime minister Samak should enact his words of stabilizing the nation. He promised to do this by eliminating the conflicts that had ensued within the divisions of people that have been brought about by the recent upheaval of the country's political events. Apart from national peace, Samak should also seriously work on the ironing out of the Thai government as well as its laws and constitution.
Since he began his term of leadership after a beleaguered state of government, he should solidify the core foundations of the nation's laws to make such government stronger and more concrete. Moreover, Samak should also revamp the country's police and military system. The aim is to diminish its threatening display of power. With these, Thailand could have a better and secure political grip that can not be easily swayed even by government betrayal and rebellion. Furthermore, Samak's administration should also focus on strengthening Thailand's economy.
His current plans for mega-infrastructure projects would mean building assets for the country. However, he should ensure that such projects are feasible for actualization and those that are not should no longer be pushed for. Apart from allotting huge budgets for infrastructure, the government should also allocate for other economic boosters such as micro-financing institutions. This would help urban and rural poor to avail of loans for establishing their livelihood. With people being given chances to have their own businesses, the Thai economy could remain financially fluid despite the effects of local and international economic crisis.
More foreign investors should also be invited to further improve the country's economy which can be done by launching Thailand as a resurging nation with fresh opportunities for enterprise and investment. And lastly, the current Thai government should also increase its undertakings in improving its health care system by apportioning additional funds for such field. The government should also invest in acquiring modern medicine and health equipments, and educating and training more doctors, specialists and health workers abroad. Upon realization of these, the Thais could be assured that they can avail of the best health care available, thus minimizing the costs of prolonged illnesses or even having sicknesses at all. If all these would be accomplished along with the country's current endeavors, Thailand can be bound for advancement and the more will its grounds be a healthy arena for budding business ventures headed towards growth.
            Indeed, Thailand has gone through heaps of overwhelming burdens that marred and molded it into becoming a fighting and unwavering nation. Although problems and issues still storm the country once in a while, the Thais stronghold on hope never ceases. Thailand will continue to defy and surpass the challenges it encounters now that it may eventually live up to its name of being a land of the free – free from severe internal bondages.
The current research has allowed the researcher an opportunity to identify the cultural, economic, and political context of Thailand. The paper has clearly presented the issues facing Thailand in these realms. The discussion of the economic and political turmoil that the country has experienced makes readers realize why the country has still not surpassed crises economically and politically. As mentioned, Thailand has not yet realized a total uplifting from its deep pit of national problems. Moreover, it has allowed the researcher an indepth, global perspective and appreciation of the historical, cultural, political, and economic forces that affect Thailand as a country. Students of this course may be able to benefit from this research effort, making it as a reference or template in undertaking similar topics. Moreover, they would also get a glimpse of Thailand's economic, political and other sundry yet critical issues, to have the same understanding and appreciation garnered by the researcher in undertaking this research task.
References
British Broadcasting Corporation. (2008). Q&A: Thailand's coup impact. Retrieved April 26, 2008, from the world wide web: http://news.bbc.co.uk/go/pr/fr/-/2/hi/asia-pacific/5362878.stm
British Broadcasting Corporation. (2008). Profile: Thaksin Shinawatra. Retrieved April 26, 2008, from the world wide web: http://news.bbc.co.uk/go/pr/fr/-/2/hi/asia-pacific/1108114.stm
CIDRAP. (2005). WHO renews flu warnings; Thailand has more avian outbreaks. CIDRAP News. Retrieved April 26, 2008, from the world wide web: http://www.cidrapforum.org/cidrap/content/influenza/panflu/news/sep0905avian.html
Economist. (2008). The Thai police: A law unto themselves. Retrieved April 26, 2008, from the world wide web: http://www.economist.com/displaystory.cfm?story_id=11058580
France-Presse Agence. (2008). Thailand confirms new bird flu outbreak. Inquirer. Retrieved April 26, 2008, from the world wide web: http://newsinfo.inquirer.net/breakingnews/world/view/20080124-114466/Thailand-confirms-new-bird-flu-outbreak
Hanot, S. (2008). Thai Tourism – Thailand Samak gov't: I have a dream. E-Turbo News. Retrieved April 26, 2008, from the world wide web: http://www.eturbonews.com/1738/thailand-samak-govt-i-have-a-dream%E2%80%A6
Hypertext. (2008). Thailand-a brief history. Retrieved April 26, 2008, from the world wide web: http://library.thinkquest.org/27366/t/thailand.html
Ministry of Public Health-Thailand. (2008). Bureau of General Communicable Diseases- Department of Disease Control. Retrieved April 26, 2008, from the world wide web: http://thaigcd.ddc.moph.go.th/Bird_Flu_main_en.html
Ministry of Public Health-Thailand. (2008). Major Public Health Programs and Activities Implemented in Thailand. Retrieved April 26, 2008, from the world wide web: http://www.moph.go.th/ops/health_48/CHAP8.PDF
Russell, E. (2007). Thailand's free-falling economy. ATimes. Retrieved April 26, 2008, from the world wide web: http://www.atimes.com/atimes/southeast_asia/if20ae01.html
The Brunei Times. (2008). Bangkok vows peaceful end to south crisis. Retrieved April 26, 2008, from the world wide web: http://www.bt.com.bn/en/asia_news/2008/04/25/bangkok_vows_peaceful_end_to_south_crisis
Wiriyapong, N. (2008). Suwit says economy is still very resilient. Bangkok Post. Retrieved April 26, 2008, from the world wide web: http://www.bangkokpost.com/Business/26Apr2008_biz28.php
World Bank. (2008). Thailand Economic Monitor – April 2008. Retrieved April 26, 2008, from the world wide web: http://www.worldbank.or.th/WBSITE/EXTERNAL/COUNTRIES/EASTASIAPACIFICEXT/THAILANDEXTN/0,,contentMDK:20170272~pagePK:141137~piPK:141127~theSitePK:333296,00.html
World Health Organization-Regional Office for Southeast Asia. (2008). Thailand: National Health System Profile. Retrieved April 26, 2008, from the world wide web: http://www.searo.who.int/LinkFiles/Thailand_Thailand_final_031005_WT.pdf
Related Topics