Tesco vs Sainsbury: the supermarket war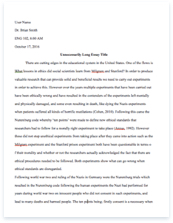 The whole doc is available only for registered users
Pages: 11
Word count: 2695
Category: War
A limited time offer! Get a custom sample essay written according to your requirements urgent 3h delivery guaranteed
Order Now
The grocery industry sector in the UK is controlled and directed by supermarket giants most of which are household names. Between the high-end niche market players like Waitrose and Marks & Spencer and the cheap bulk discounters like Iceland, the top five players operating in the largest mid-market segment remain Tesco, Sainsbury, Asda, Somerfield and Safeway. Striving to capture consumer attention and in the effort to retain it, the strategies of the supermarkets swing between loyalty schemes and price wars.
Alongside continuous attempt to retain a hold over the home market, many of the organizations view overseas opportunities as another lucrative way to inflate profits and expand the brand name. On the other side of the coin, invasions from foreign companies like Walmart/Asda and the slightly over-efficient supply mechanism of the industry present UK supermarkets with the challenges of mergers, acquisitions and the positive and negative effects of globalization.
Food, which has been one of the core industries in U.K., has rapidly expanded its share in the market revenue of supermarkets in the past few years. Consumer spending on food, drink and tobacco amounted to some �93.5 billion including VAT in 2004 and has grown by 12.5% in current prices since 2000. Meanwhile food retailers' sales, which include substantial non-food revenues, amounted to �102.7 billion excluding VAT.1 In a market worth 66 billion, groceries make up 38 billion; fresh produce accounts for 21 billion, and non-food products' tally reaches 7 billion.
The changing nature of the retail environment in the country is a driving factor behind the rapid transformation of supermarkets. The external environment can be analyzed by the help of PEST Theory. Politically, it seems that any potential merger on the national level would be unlikely to raise competitive concerns over the effects at local level. A report by the Competition Commission in 2000 suggests that supermarkets must follow a code of practice as set by the Government in the interest of consumers, farmers and small businesses.
In the economic front the UK household's average expenditure on food and non-alcoholic drinks is 55-60 pounds per week and rising. However, increasing inflation in the UK economy can affect consumer expenditure in a negative way. Also, US giant Wal-Mart's entry into the UK through its acquisition of ASDA in 1999 has dictated new strategies in the industry. In conjunction with this, intense price competition between supermarkets and three successive years of grocery deflation are worth mentioning.The rapid change in the socio-cultural texture of the society has proved to be a positive factor for supermarkets. Rising public desire for comfortable life coupled with conveniences like the Internet has seen supermarket sales soaring.
Demographic changes (aging population, increase in working women) and declining meal preparation mean that the UK retailers are also focusing on added-value products such as the booming 'food-to-go" sector. Technological improvements in supermarkets have continually improved productivity and efficiency such as faster checkouts, more efficient pricing and payment options and hardware such as price scanners. The growing use of the Internet has considerable effect on developing and maintaining distribution channels. Besides, the invention of smart shelves and UCCnet helps to interpret data recording stock levels. And the uses of ID tags prevent shoplifting by setting off an alarm when an item leaves the store unpaid for.
Stakeholders:
In the supermarket industry, the stakeholders include customer, employee, supplier, competitors and government, etc. These key stakeholders can be mapped based on their different level of interests and power over the industry.
The position of each stakeholder is somewhat variable. For example, level of government interest in individual companies is limited. However, when the industry and its policies have national or international implications, then the government can be expected to get involved.
As is evident from the preamble, this report critically examines the fundamentals of supermarket chains in the UK keeping the focus on Tesco and Sainsbury and their ongoing development process.
Sainsbury's and Tesco – leaders and rivals:
Since 2001 supermarkets have recorded year-on-year gains every year, with Sainsbury's and Tesco leading the pack of supermarkets slowly edging out smaller independent retailers out of the market. United in their goals and aims, Tesco and Sainsbury's recognize each other as arch rivals and strive to build strategies to outplay and market ploys to outshine each other.
Once mocked as "a poor woman's Sainsbury's", Tesco is now grabbing market share from its rivals and is said to account for one pound in every eight spent in British shops.3 Tesco, the largest supermarket in UK retail industry, truly envisions its caption proclaiming itself to be "everything, everywhere, everyone". With 1.982 stores in 2003 and sales �21,615 million in 2002, the most foundational strategies of the company aim towards protecting it share in the UK market.
Established in 1869 by John James and Mary Ann Sainsbury and Britain's longest-standing major food retailing chain, Sainsbury believes that their brand is seen as representing quality and value for money, as well as high standards of customer service.
Strategies for success:
Tesco's growth over the last two or three decades has involved a transformation of its strategy and image. Its initial success was based on the "Pile it high, sell it cheap" approach of the founder Jack Cohen. The disadvantage of this was that the stores had a poor image with middle-class customers. In the late 1970s Tesco's brand image was so negative that consultants advised the company to change the name of its stores. It did not accept this advice, yet by early 2005 it was the largest retailer in the United Kingdom, with a 29.0% share of the grocery market according to retail analysts.
The phrase "inclusive offer" is used by Tesco to describe its aspiration to appeal to upper, medium and low income customers in the same stores. Tesco, Britain's biggest and most profitable supermarket chain has achieved its success through a smooth and efficient billion pound operation. In 1995 Tesco overtook Sainsbury's as the UK's largest supermarket. In 2001 Tesco occupied 15.6% of the UK grocery retail market and was the market leader by 6%. Tesco's enormous share is still growing: by September 2004, it had increased to a massive 28%.4
Tesco's strategy is far ahead of Sainsbury – it has grown a strong UK core, and then rapidly developed international stores, built good non-food sales, expanded into retailing services and exploited e-commerce successfully.
The company has a four-pronged strategy:
Non-food business – Many United Kingdom supermarket chains have attempted to diversify into other areas, but Tesco has been exceptionally successful. Tesco sells an expanding range of own-brand non-food products, including non-food Value and Finest ranges.
Retailing services – Tesco has taken the lead in its sector in expanding into areas like personal finance (see below), telecoms (see below), and utilities. It usually enters into joint ventures with major players in these sectors, contributing its customer base and brand strength to the partnership.
Also, Tesco treats its home market and international market as individual sectors and tailors its strategies accordingly.
Strategies of Tesco's UK market
As we can see form Porter's value chain theory, concentrating distinct processes of total business operation could reduce cost and increase a firm's competitive advantage. Tesco established electronic retailer-supplier communication systems, automatic stock control systems to strengthen its supply chain and reduce its stockholder cost. Tesco's distribution centers in UK, Thailand and Hungary is able to improve efficiency for delivering product and minimize delivery cost. Tesco has also adopted four sorts of store formats as Extra (hypermarkets), Superstore (supermarkets), Metro (city-centre convenience stores) and Express (convenience stores with petrol filling stations). In response to Wal-Mart's formula of low prices, Tesco is also taking a turn towards doubling up as entertainment centers, petrol pump and also apparel merchant.
Strategies of Tesco's global market
Tesco began to expand internationally in 1994, and in the year ending February 2005 its international operations accounted for just over 20% of sales. It has focused mainly on developing markets with weak incumbent retailers in Central Europe and the Far East, rather than on mature markets such as Western Europe and the United States.5 In the retail industry, international expansion depends on developing an efficient local supply chain, local responsiveness and local customers. Tesco concentrates on integration to an extent, but the more vital strategies are responsiveness oriented. Tesco's points of global strategies for local responsiveness are as follows:
Being flexible: While Republic of Ireland, Central Europe and South Korea saw Tesco expansion in the form of hypermarkets, Taiwan had to be content with city-centre convenience stores.
Becoming local: Local flavour ingrained in Tesco's global strategy can be seen in the form of local employment, development of a local supply chain and adapting to regional practices in the manner it offers its products and services.
Establishing long-term planning: Tesco understands that in order to compete with local rivals, short term profitability has to be let go of in favour of long term development.
Sainsbury's, the premier supermarket in the UK market for decades but currently ranked third behind Tesco and ASDA, appeals to a mainly middle-class core market. The group has struggled to retain its market share since the mid 1990s.6 In 2004 new chief executive Justin King launched a new strategy focused on supply-chain overhaul to tackle stock availability, increased competitiveness on price and improving customer relations.
One core aspect of Sainsbury's activities is its focus on customer/market segmentation. Sainsbury's divides their customer base into 10 separate segments. Customer intelligence is gathered through analysis of Nectar Card (launched in autumn 2002 in conjunction with Debenhams, Barclaycard and BP) purchases. This information is used to tailor Sainsbury's offerings to appropriate market segments.
In April 1994 Sainsbury's became involved in an intense price war with other Supermarkets. The financial return was low enough for the management to want the costs of stores to be reduced significantly. Sainsbury's strategy for maintaining its share prices had been to increase the size of the sales area each year.7 Collaborative working was seen as a way to reduce costs – but also to improve relationships with suppliers. Sainsbury's recent strategy – revamping its entire store portfolio, moving into the convenience sector, launching a major non-food range, acquiring fourteen Morrison stores, has been criticized as lacking focus – a quick fix designed to kick start an ailing business.
Although in the Christmas period of 2005, Sainsbury's has shown a strong turn towards profitability, it is still too early to say if their new strategy is the right one.
Marketing A Lifestyle:
Supermarkets have moved from creating imitation brands to developing own-labels and sub-brands. These brands have become an everyday feature of consumers' lives and as a result, have earned loyalty.
What's Tesco's product? Apart from the stock on the shelves, Tesco markets a way of living and gives a new meaning to convenience. From mince to mortgages, in today's Tesco one can buy a whole life's worth of products! Tesco divides their marketing segment into two parts, price-oriented and function-oriented.
Sainsbury's launches about 1,000 new products each year. The company's main focus for food development is through its Food Centre. The company has been working to develop more non-food product lines including children's clothes and health and beauty, banking & insurance.
The supermarkets want to expand the products in shop, these are not only food, but also non-food essentials, lifestyle items and services like home delivery, internet shopping, banking, insurance and travel.
Tesco adverts are the most visible way Tesco promotes itself. But one of its most important promotional tools is its Clubcard. Over 80 per cent of sales at Tesco are made using a Clubcard. Knowledge about customers, gathered through the Clubcard, is shown to be a first recourse for Tesco marketing strategists. "TESCO Computers for School", a way to reward customer loyalty, wishes to strengthen community relationship, attract new shoppers into stores and help ensure the computer literacy of school leavers and potential employees. It also reinforces Tesco brand values.
Sainsbury's has announced a major change in its communication with its customers which will be introduced company-wide. The company's new strap line "Try Something New Today". This was developed after research showed that customers wanted supermarkets to help them with simple but effective recipe ideas. Sainsbury's have recently signed up the 10 millionth customers in their Reward Card loyalty scheme. Making use of the latest relationship marketing techniques coupled with cutting-edge technology from Data General and Quad stone Limited, Sainsbury's now have the ability to interactively analyse their entire customer base.
During its long term dominance of the supermarket sector Sainsbury's retained an image as a high-priced middle class supermarket which considered itself to have such a wide lead on quality that it did not need to compete on price, and was indifferent to attracting lower-income customers into its stores. This strategy has been adandoned since losing the no.1 spot to Tesco and particularly since the arrival of Justin King as CEO in 2004 who has established a new customer-focused strategy closer to that of Tesco focusing on the mass market with lower price tags.
Tesco began in the 1920s selling groceries to poor people in London's east end and price is still a big factor in its marketing pitch – though many of the items on its shelves aren't, in reality, all that cheap. All Tesco goods are not the same price in all Tesco stores.
Local managers use information from the checkouts to constantly adjust prices.8 This is called micro marketing. Products focusing on quality, Tesco Finest started with ready meals and chilled foods. The exceptional price and quality were well received by the higher end consumer. Focusing on mass markets which evaluate products based on price, advantages of Tesco Value products is to maintain the image and profit margins of existing brands.
Sainsbury's assistant managing director, Sara Weller, says Sainsbury's offer is founded on quality, service and value. While Sainsbury provides comparatively high price than Tesco, Psychological pricing e.g. 99p instead of �1.01 , Product line pricing e.g. one-pack 32p, Four-pack 99p, Captive product pricing e.g. one thing (low price) and another thing related (high price) and Promotional pricing – Such as volume discount, price discount, seasonal discount are the pillars of Sainsbury pricing strategy.
Tesco made multi-million pound investments in foodstore developments in low-income areas. By linking with like-minded public and private sector organizations such as local community-based organizations, colleges, and chambers of commerce, the company has opened three locations in economically disadvantaged areas of Leeds, Durham, and Glasgow and plans to open three more stores this year. Tesco's UK stores are divided into five formats, differentiated by size and the range of products sold. Tesco Extra are larger, out-of-town hypermarkets that stock all of Tesco's product ranges. Tesco Hypermarket are very rare now, they came before the extra name. These are roughly the same size as Tesco Extra (if not bigger) and came in 1970. Tesco stores are standard large supermarkets, stocking groceries plus a much smaller range of non-food goods than Extra.
They are referred to as "superstores" for convenience. Tesco Metro stores are sized between normal Tesco stores and Tesco Express stores. They are mostly located in city centers and on the high streets of small towns. Tesco Express stores are neighbourhood convenience shops, stocking mainly food with an emphasis on higher-margin products (due to lack of economies of scale) alongside everyday essentials. They are found in busy city centre districts and small shopping precincts in residential areas, and on petrol station forecourts. One Stop The only category which does not include the word Tesco in its name. These are the very smallest stores. They were part of the T&S Stores business. In May 2005 Tesco confirmed that it will be trialing a non-food only format called Tesco Homeplus.
Sainsbury, on the other hand has classified their stores according to three different formats: Some stores are classified as 'Main Mission' outlets concentrating on providing for the weekly family shopping trip. These stores vary in size between 20 000 and 48 000 square feet. Stores in the 'Main Plus' format are very large supermarkets (otherwise known as hypermarkets) occupying in excess of 45 000 square feet area and focus on a wider range of food products as well as more non-food items. The remaining stores are in the 'Mixed Mission' format. They include Sainsbury's Central (which range from 7000 and 20 000 square feet) and Local stores (ranging from between 2000 and 6000 square feet area).
Related Topics