Technology Integration in the Classroom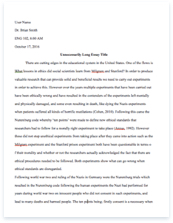 The whole doc is available only for registered users
A limited time offer! Get a custom sample essay written according to your requirements urgent 3h delivery guaranteed
Order Now
Integration of the meaningful use of technology into every facet of the educational setting is a necessary task of the instructor in today's classroom. Curriculum is greatly enhanced through successful technology integration in order to improve and increase student learning. Instructional practices are improved through the use of technology by promoting the engagement of the many diverse groups of learners present in the classroom. Children respond positively to a wide array of varied technology tools, multi-media presentation methods and student accessed programs teachers now have at their disposal. Lastly, educational assessment and evaluation of student progress can be carried out more efficiently and precisely with the use of current technologies in this area.
An in-depth look at curriculum reveals that a framework must be designed and in place to support teachers in the implementation of standards in content areas. Furthermore, "these instructional frameworks are intended to be a model for articulating desired results, assessment processes, and teaching –learning activities that can maximize student achievement relative to performance standards" (GeorgiaStandards.org, 2007). As is evidenced here, in a well-planned educational setting, the end, being student results and/or achievement, justifies the means, as in the adopted curriculum and instructional practices.
Enduring understandings are inherent in the curriculum, just as the curriculum serves as the bank of content to be understood and grasped through viable learning activities engaged in during the instructional phase. According to Wiggins and McTighe, "curriculum refers to the specific blueprint for learning that is derived from desired results" (Wiggins & McTighe, 1998). A technology-enhanced curriculum is one that sets forth a map, so to speak, for meaningful learning that includes current and content relevant technology experiences that support the learning goals of the student. Significant instructional practices should be planned according to and in support of student achievement of the desired outcome.
One requirement of successful alignment of instruction is that it fits into " a plan for how to conduct effective and engaging teaching and learning" (Wiggins & McTighe). The tools and methods employed in the instructional phase are to be carefully selected and implemented in direct relation to meeting the learning needs of the students. The use of technology can be a definite asset to any instructional program. Whether it is taking a virtual fieldtrip to enhance student learning in a content area such as social studies, or rather the use of Microsoft Excel to record, graph, and analyze data collected through a mathematics activity, the benefits of using technology to promote student engagement are countless.
In a high-quality educational setting, "assessment is thus a more learning-focused term than evaluation, and the two should not be viewed as synonymous" (Wiggins & McTighe, 2005). Effective assessment is ongoing and should be revisited continually through a variety of methods to constantly appraise the value of instructional activities relevant to the achievement of the desired learner outcomes. According to a recent article by Fuchs, teachers may make three types of decisions using assessment results. These decisions usually concern the areas of instructional placement, formative evaluation and student performance diagnostics (Fuchs, 1995).
The area of assessment has enjoyed many recent technology enhancements including the use of online rubrics, web quests and hunts, web page projects, as well as standards-based online testing. Today, now more than ever, teachers have the benefits of technology at their disposal and may employ many technologically advanced tools to greatly enhance assessments. In conclusion, through the integration of technology, the core areas of curriculum, instruction and assessment are indeed improved in the educational setting.
These components are so closely related and married together that as technology is implemented within any one of the three, the benefits of its use greatly impact each component. Educators must continually plan with the student learner outcome in mind as the top priority and driving force that will determine curriculum, instructional practices, and the meaningful integration of technology-rich learning experiences.
Related Topics