SWOT analysis of Delta Life Insurance Co. Ltd.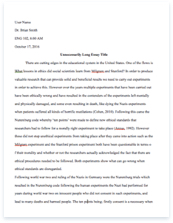 The whole doc is available only for registered users
A limited time offer! Get a custom sample essay written according to your requirements urgent 3h delivery guaranteed
Order Now
OBJECTIVE:A SWOT analysis must first start with defining a desired end state or objective. A SWOT analysis may be incorporated into the strategic planning model. An example of a strategic planning technique that incorporates an objective-driven SWOT analysis is Strategic Creative Analysis (SCAN). Strategic Planning, including SWOT and SCAN analysis, has been the subject of much research.
I was curious about the SWOT analysis of Delta Life Insurance Co. Ltd. I tried to identify the key internal and external factors that are important to achieving the objective which is to find out the business opportunities. These come from within the company's unique value chain. SWOT analysis groups key pieces of information into two main categories:
•Internal factors – The Strengths and Weaknesses internal to the organization. – We use a "PRIMO-F" analysis to help identify factors.
•External factors – The Opportunities and Threats presented by the external environment to the organization. – We use a PEST or PESTLE analysis to help identify factors.
COMPANY DETAILS
Delta Life Insurance Co. Ltd. established mainly through the initiative of a group of Bangladeshi professionals then working abroad along with a few enthusiastic local entrepreneurs, started its operation in December, 1986 after the Government of Bangladesh allowed the private sector to operate in the insurance sector in 1984 to carry on the business of insurance in the Private Sector. A brief explanation as to the growth of life insurance business in Bangladesh is in order here. Bangladesh declared independence from the Pakistani rules on March 26, 1971 following which she had to witness a bloody liberation struggle with the occupation forces lasting for 9 months before they were defeated.
Insurance business which was exclusively carried on in private sector before independence was nationalized after liberation in 1972 primarily to address the emerging situation of eroding public confidence in the industry that was left staggeringly short of resources in the face of huge losses caused by the war of liberation. After a series of experimentation, a state-owned body, namely Jiban Bima Corporation (JBC), established in May, 1973 for transacting the life insurance business, took over the assets and liabilities under life portfolios of all erstwhile private insurance companies and started business in its own name. However, things did not improve; rather, in many respects became more exacerbating and the Government then thought it better to allow private sector participation in insurance business.
Since inception, Delta Life set before itself a high standard of all round performance coextensive with professional soundness and proficiency. It soon made a mark in the life insurance arena by not only being the leader among the private sector indigenous companies, but by undertaking and successfully implementing innovative and welfare oriented life insurance schemes.
It introduced an array of conventional life and group insurance products – many of which were the first in Bangladesh. For the first time, health insurance products were also introduced by Delta Life. But more importantly, in fulfilment of the avowed commitment towards social development, Delta Life for the first time not only in Bangladesh but probably in the World, devised and introduced micro-life insurance-cum-savings products specially suited to the needs and pockets of poor people of the country who constitute more than 80% of the people of Bangladesh.
Two projects of the company namely Grameen Bima for the rural people and Gono Bima for the poor and marginal savers of the urban areas were initiated to devote themselves exclusively to marketing and management of these innovative products. We are happy to report that we have achieved a good measure of success although there is a long way to go.
These schemes that we have introduced have created great stir and enthusiasm among the general mass who, before these projects started functioning, could not even dream of owning a policy that provides the much needed life insurance coverage along with facility of regular savings on a long-term basis. At a later stage i.e. in the year 2002, the projects were merged into a division of Delta Life, namely, Gono Grameen Bima Division. The GNGRB Division has been growing at a first rate of more than 25% p.a. for the last couple of the years and is poised to maintain this growth rate at least in the next five years or so.
Delta Life can take pride in moulding the saving habits of the lower and middle class people and transforming them into prospective policyholders. The potential is now so strongly perceived that all life insurance companies – old and new alike – operating in the country have started their own micro insurance products.
The SWOT Analysis of Delta Life Insurance Co. Ltd. is described below:SWOT Analysis of Delta Life Insurance Co. Ltd. Bangladesh
•In Bangladesh, usually Microinsurance products are offered by Life Insurance Companies.
•The Delta Life Insurance is the first private regulated insurance company in Bangladesh that entered in the Microinsurance in 1988, inspired by the growing success of the Grameen Bank and other Microcredit schemes in Bangladesh. Delta launched Microinsurance product named Grameen Bima or village insurance.
•With the tremendous success of Delta Life Insurance, some private life insurance companies came forward to offer Microinsurance products to the poor people. At present among the 18 Life Insurance Companies 13 companies are identified offering Microinsurance products.
STRENGTHS
Key FactorsDelta Life Insurance Company PerspectiveProduct
•Different simple term life insurance and life insurance products with endowment.
•Products are designed and packaged based on actuarial calculation.
•Different premium rate based on clients age, sum insured amount, maturity time etc.
•Different maturity time.
•Products contain various benefits.
•Commitment to continuous improvement.
Marketing
•Different cliental groups i.e. moderate poor, vulnerable non-poor and middle class people.
•Concentrated business approach.
•Country wide experienced and trained commissioned agent based marketing.
•Reward system for commission agent.
Operations •Structured underwriting process.
•Different premium collection procedures (monthly, quarterly, biannually, annually, single premium etc.).
•Innovative approaches.
•Efficient management and professional staffs.
Accounting
•Proper documentation and accounts maintaining.
•Some companies have automated insurance tracking system.
•Prepare financial statements regularly.
•Invest collected premium in government bonds and different financial instruments.
•Financial strengths.
Risk Management •Lower moral hazard due to standardised products.
•Less adverse selection because of standard client selection format.
•Reinsurance to minimise risks.
WEAKNESSES
Key FactorsDelta Life Insurance Company PerspectiveProduct •The products are mainly coming from supply side with less consideration on demand.
•Products features itself sometimes exclude some potential clients like the bottom poor and moderate poor.
•Less risks coverage i.e. only covers life risks.
•Only life insurance products are offering, no other products like asset/ enterprise insurance, crop insurance etc.
Marketing
•No insurance education and awareness for diverse cliental groups.
•Lack of standardised marketing.
•Renewal rate is not satisfactory.
•Uneven growth of different policies.
•Lack of interconnectivity between head office and agencies.
Operations
•Complex underwriting process.
•Premium deposit difficulty.
•Procrastination of claim settlement.
• Poor monitoring enhances irregularities among the agents.
•Lack of coordination among different departments.
•Unfair business practices.
Accounting
•Poor insurance accounting knowledge at agent office level.
•Some companies don't have automated system for tracking insurance.
•Poor Accounting and Management Information System at agent office level.
• Inadequate tools to analyse performance of agent as well as each product.
Risk Management
•Possibility of moral hazard due to poor monitoring of agents.
•The risk of adverse selection is higher due to weak monitoring of agents.
•Some companies don't have reinsurance facility.
•Some companies have liquidity risks.
OPPORTUNITIES
Key FactorsDelta Life Insurance Company PerspectiveProduct •Consider the need and demand of target market during product designing and packaging.
•Design diverse products for different client segment.
Marketing •Large potential market.
•Demand for differentiated products.
•Possibilities of horizontal and vertical expansion as people are becoming conscious about insurance.
• Linkage with MFIs/NGOs.
•Lower interest rate of banking sector encourages potential clients to purchase insurance.
Operations
•Reduce operational cost through linkage with MFIs/NGOs.
•Increase operational efficiency by providing specific responsibility to agents and MFIs/NGOs.
•Develop operational manual by considering good practices.
•Availability of professional staffs.
Accounting
•Enhance insurance accounting knowledge at agent office level through training.
•Develop automated system to track each insurance client.
•Develop Accounting and Management Information System at agent office level.
•Develop effective tools and reporting system to analyse performance of agent as well as each product.
Risk Management
•Develop strong monitoring tools to reduce moral hazard and adverse selection.
•Sign MOU with Reinsurance companies and keep reserve for reinsurance.
•Manage liquidity risks through efficient portfolio management and invest premium amount in different financial instruments according to investment guidelines of Insurance Act.
•Government support.
THREATS
Key FactorsDelta Life Insurance Company PerspectiveProduct •Difficult to design products by considering needs and demand.
•According to Insurance Regulation, life and non-life products can't be offered together by a single entity.
•The products may not be sustainable.
•Exclusion of large potential clients due to product features and packaging.
•Sometimes it takes long time to get approval of product from Insurance Regulatory authority.
Marketing
•Market confusion and misconception about insurance.
•Market expansion and penetration strategy may not be successful.
•Emergence of market competitors.
•Giant multinational insurance companies might enter in the market.
•Merger and acquisition.
Operations
•Client's unwillingness to purchase insurance due to complex underwriting process.
•Higher non-renewal because of premium deposit difficulty.
•Probability of losing potential market and credibility due to procrastination of claim settlement.
•Irregularities and misappropriation of agent will affect efficient operations.
•Inadequate support from MFIs/NGOs, if there is any Partner-Agent model operations.
Accounting
•Poor accounting knowledge may encourage fraudulent.
•Poor performance analysis of agent and individual product might affect the revenue and sustainability.
Risk Management
•More moral hazard and adverse selection will affect revenue and sustainability.
•Political and environmental risks.
•Lack of reserve for risks management and cope with liquidity risks.
•No Reinsurance to cope with devastating natural disaster or epidemic.
After Finishing the SWOT Analysis, I found Delta Life Insurance Co. Ltd. a bright company which is very much popular to the clients and their Strengths and Opportunities are much stronger to fight with the Weaknesses and Threats of the current situation especially within this recession time of the World.
Bibliography
1. Internet2. The SMUCT Library3. Business Analysis – a projective work by Reazul Islam.
Related Topics