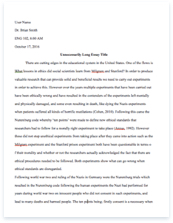 The whole doc is available only for registered users
A limited time offer! Get a custom sample essay written according to your requirements urgent 3h delivery guaranteed
Order Now
Media Prima Berhad, established and launched in 2003. It is a leading integrated media investment group in Malaysia. Why we chosen Media Prima Berhad for our assignment is because they run their business successfully and we also interested in knowing what strategy they use in their business to make them became a leading media corporation in Malaysia. Media Prima Berhad owned and operated many businesses in various industries, which include the television broadcasting, content creation, radio, new media, print, and outdoor advertising. For the television broadcasting, they currently own 100 per cent equity interest in TV3, 8TV, ntv7 and TV9 whereas for the print media, they are now owns more than 90 per cent equity interest in The New Straits Times Press (Malaysia) (NSTP) Berhad, one of Malaysia's largest publisher which publishes three national newspapers; the New Straits Times, Berita Harian and Harian Metro. Media Prima also owns three radio networks which are Fly FM, Hot FM and One FM.
Other cross media interests of Media Prima include content creation; event and talent management. The Group's leadership position in the Outdoor business is represented by Big Tree Outdoor Sdn Bhd, UPD Sdn Bhd, Right Channel Sdn Bhd, Kurnia Outdoor Sdn Bhd and Jupiter Outdoor Network Sdn Bhd. The Group has strong online presence through its digital communications and broadcasting subsidiary, Alt Media, via the Lifestyle Portal gua.com.my and the newly launched TonTon.com.my, a cutting-edge video portal with HD-ready quality viewing experience that offers the individualism of customized content and interactivity of social networking. Outside of Malaysia, Media Prima has a controlling stake in TV3 Network Ltd, Ghana's leading private television station. They not just focus their business within Malaysia but have expanded to overseas country. They are now leading by Dato' Amrin Awaluddin, group managing director of Media Prima Berhad and the company were listed on the Main Board of Bursa Malaysia. They are a large organization with entertaining a lot of people in Malaysia with their variety of businesses every day.
2.0 Content
In business world, detailed assessment and planning is a matter of important for businessman to apply their business. Professor Wee Chow-How (2003) claimed that Sun Zi Art of War is a military philosophy book but not a book on military science due to the name of Sun Zi. Unlike Western military writers, Sun Zi focused on military arts which he proposed on principles, concepts and approaches that targeted to win the "heart" of enemy. Furthermore, Sun Zi Art of War focuses on strategies and execution rather than waging a war although Sun Zi devoted chapters on waging of wars. Today, Sun Zi Art of War is well used in references to success in business and management purpose. In chapter one of Sun Zi Art of War, Sun Zi said: The conduct of war is a matter of vital importance to the nation. It is a matter of life and death of the people and army. And it determines the survival or death of the country. It must be examined thoroughly. Thus, we need to analysis and study five aspects by comparing ours against competitors so as to understand changing conditions and circumstances in business work places. The five aspects are as follow:
1. Moral influence
2. Weather
3. Terrain
4. Generalship of commander
5. Doctrine and law
Moral influence
It refer to a measurement and policy that align the people with the leader (sovereign) to make the people complete to be in accord with their rules. It is set as fundamental values for all organizations. Once the organization appreciates the contribution of their employees, they will follow the leaders without care of their lives, without fear by any danger of uncertainty happen. This will irritate employees to have the same goals like the leader and they willing to co-exist with leader.
Weather
It refers to the contrasting the seasonal changes, the changes of day and night, the heat of summer and the coldness of winter. We must always prepare for contingency problems may arise, continuously changing of trend and concerned with improvement of technology coming as a businessman. We need to consider all possible uncertainty or environments constraints that may arise before make decisions. We must also foresee and choose the best timing and make right decision in the right way, right time and right person so that it create effectively and effectiveness for the company to withstand with competitors in the marketplaces. For example, now the latest technology product-iPhone 4 is popular in the society since it chose the best timing in market their product due to the market needs.
Terrain
It refers to the routes to be taken whether is long or short, great or small, whether the ground is safe or dangerous, wide or narrow and whether the ground will determine the death or survival of the army. A leader should get the idea to survive no wonder facing any ground lack of the resources. That means that the company should allocate the raw material of company with thriftily, setting the target market clearly, the position of the products and services provided and the control environment places.
Generalship of commander
It refers to his wisdom qualities, sincerity, trustworthiness, courage, benevolence and strictness or discipline. The commander has to lead the team honesty in order to achieve their goals and make the team loyalty to the leader and the company. The leader also must willing to changes due to the circumstances occur beyond their expectations to get victory.
Doctrine and law
It refers to control the organization, management procedures and systems, the command and control structure for the deployment of resources. A structure management system should have their particular rules, own culture and environment. For example, every company should adapt the POLC framework in strategic framework which refers to planning, organizing, leading and controlling. Besides that, we need to take into account the seven considerations to predict victory. 6. Which rules has greater influence to win hearts of its people? 7. Which general is more capable and has greater abilities and skills? 8. Which one is able to better exploit the weather and terrain? 9. Which one is able to execute and implement law and order more effectively? 10. Which one has stronger troops?
11. Which one has better trained officers and men?
12. Which one is more enlightened in the administration of rewards and punishments?
Furthermore, in chapter 6 of Sun Zi Art of War, Sun Zi said: Those who arrive first in the battleground will have sufficient time to rest and prepare against the enemy; those who arrive late will have to rush to battleground when they are already exhausted. This means that we always are encouraged to be first in everything that we did to gain the first battle in the war places. To be the first also can gain the customers perception or owe better words in prospect's mind. In the business operations, who have grasp the right to initiative, he or she will victorious. Leader as a decision-makers, must be adept in make correct decision in different situation so that they can grasp the right to initiative and become the winner.
The second concept of chapter six that Media Prima Berhad applied for is the victory gained from each battle comes about because strategies and tactics are never repeated; rather, the strategies and tactics vary according to the circumstances with countless possibilities. In their circumstances of work, they can vary the strategies or tactics to come out with the perfect result. . In other word, when something changes in the circumstances, leader must make correct decision according to the changes and always think in the innovative ways. In business, the situation always changes and face with lots of uncertainty, the main key to win is 'fast'. Leader must change the 'outdated' strategy before the opponents 'change' to better in order to master the right to initiative. For example, Media Prima Berhad will broadcast Indian traditional program during Deepavali holidays for Indian races viewers. During Merry Christmas, we will broadcast variety of Christmas songs and so on.
3.0 Discussions
Indeed, The Sun Zi begin The Art of Sun Zi by list the five aspects or fundamental factors which must be take into account when the war is being examined. There are moral influence (dao), whether (tian), terrain (di), generalship of commander (jiang), doctrine and law (fa). However, in Media Prima Berhad, moral influence would refer to the "vision and strategic management". It consists of several dimensions which maybe included the programs, mission and vision, authorities and objectives of prime media existed purpose. Weather and terrain may refer to various factors and decision making in the internal or external environments which may affect the performance of Prime Media. For example, the economic condition, human resources, cultural heritage and different races and ethnic in our country must take into account in the production of programme. Generalship of commander would refer to the leadership which provides strategic management, formulate and implement it and thus guides the employees in Media Prima to achieve their goals and objectives.
Doctorine and law will emphasize the Media Prima Berhad organizational effectiveness, logistical support and factors and solutions which will lead to the success in facilitate the implementation of strategic change. Sun Zi stated that any war examination should involve the seven considerations as the guideline in order to gauge the chances of success. Thus, in context of business application adapt by the Media Prima Berhad, Sun Zi's seven elements would be: 13. Which department or top management level able to unite employees' heart to achieve certain goals? 14. Which leader of top management level is more capable? 15. Uncontrollable Aspect or uncertainty in market places like governments' rules and regulation, culture and different races and ethic in Malaysia. 16. Which business strategic management system provides best structure for facilitate and implement the changes? 17. What technology available for the employees?
18. What knowledge and skills level of the employees?
19. What administration of rewards and punishment most effective in motivate employees? Unity
We can win a war easily if all the employees and the leaders in a company unite along with a certain goals and vision stated. Thus, the leader should make the idea and purpose of the goals, objectives and vision of company clear enough. Media Prima Berhad mission is to inform, educate and entertain the public. So, they act into public interest to strengthen and enrich communities across the Malaysia and internationally since they pledged to become responsible corporate citizen. Besides, Media Prima had established the Directors' Code of Ethics in 28 August 2009 to guide the Board for discharge whose oversight their role more effectively. This code requires all directors to act in good faith by practices highly ethical business standard of honesty and integrity and apply it for the best interest of Media Prima Group and its shareholders.
Capability of Leader or top management level
A wise general will not lead his armies to attack under unfavorable of bad weather or conditions. A capable leader is able to create strong organization structure and make sure the project team and departments can function properly with the five capabilities advocated by the Sun Zi, which are Wisdom, Benevolence, Courage, Discipline and Trustworthiness. In Media Prima Berhad, the top management level had set out few ways to the foundation as citizenship strategies, which included freedom of express, journalistic integrity, access to information, responsibilities to community and diversity of viewpoints to support their business strategy. Thus, they come out with some business plan to bring profit protect long-term sustainable to their employees, customers, stockholders and communities. First and foremost, top management leaders will listen to their customers, investors, employees, suppliers, and policymakers so that they can create value for them and indirectly serve advantages for the business. The top management level leaders also discuss concerns or issues about the media industry regularly while representatives from Media Prima Berhad Corporate Communications office will meet ongoing basis with other stakeholders to discuss arising issues from their programmes and services to obtain feedback.
Uncontrollable Aspect or uncertainty in market places
We are incapable to predict the uncertainty happen in market places. So, Media Prima Berhad is continuous adapt to rapidly changing in technology and evolving variety needs and preferences of Malaysians to make sure that they able to respond and lead the evolution of broadcasting in Malaysia. Thus, they continued invest new technologies and new services in broadcast and catch-up television, print media and so on. Media Prima Berhad always makes renewal of their programmes to capture new audiences and increasing their traditional audiences with programming that engages, informs and challenges. At the same time, they also need to maintain and sustain high quality journalism which essential for support active citizenship and encourage participation in all age groups. Besides, since technology advance already enable us to distribute content more easily and cost-effectively around the world, but it will lead for digital pirates to copy content and sell it illegally in easy ways. So, Media Prima now facing risk relate to competition for leisure and entertainment time of audiences, which has intensified in part due to advances in technology.
Business Strategy Management system
General will not be able to execute his strategy if the orders are not clearly passed down to his army for win a war. Thus, Media prima now is under increasing pressure to reduce environmental impacts by use the resources more efficiently and manage their company operations in more sustainable way. According to their prime function which is to educate, inform and entertain. The leader then keeps on informed their programmer teams to bring out the social and environmental subject issues into the chat shows and drama to the mass audience in all accessible ways. Thus, they produce the "Majalah Tiga" and "Aduan Rakyat" on TV3 in current affairs programming to help in raising awareness of the environmental issues to public.
Technology available for employees
Media Prime Berhad's staffs are communicate among each other through various means or through various events organized annually. They hope to provide both informal and formal atmosphere for their management teams and staffs to exchange points of view and discuss the issues. The forum which Media Prima organised includes Annual Townhall meetings, Managemnet Retreat, Talent Pool Retreat, People Connect, E-mail Blast and Notice board.
Knowledge and skills of the employees
Media Prime are aim to create a working environment where people can flourish. Thus, they committed to offer training and development towards working practices which are flexible as possible. They employed people from diverse backgrounds and educations to help them make programs that more authentic and relevant to wide range of viewers. Media Prima Berhad also consists of freelancers and contract staff in the company. They employ freelancers and some contract staff with a wide range of variety skills which include creative people such as directors, performers and technical experts. They must treat them fairly since these people are crucial to the business and they always negotiated through agents or lawyers via production teams during make a contract with those freelancers and contract staff.
Administration of Rewards and Punishments
Media Prima Berhad conducts 360 degree assessment and feedback to evaluate staff performance because they concern seriously in human capital management and development. These assessments include 3 steps. First step, company will put in place of competency framework which aligned to business direction of company and as a guide to recruit, develop, assess and compensate employees based on their performances and capabilities. The second steps, they will select a key managers who critical to the success of company and give anonymous feedback based on list of behavioural competencies from the Media Prima competency framework. Last steps will be report and capturing strength and area for improvement of the respective managers.
Feedback will need presented to managers formally for the purpose of talent development in supportive environment. Besides, Media Prima Berhad also provide subsidies for our staffs such as beef, mutton and oranges for our staffs in conjunction with Malaysia three major festivals and also provide some special packages to them to perform their Umrah. This programme had been conducted for seven years. It is open to all staff. Media Prima also organized several health activities to raise awareness among their staffs on the benefits of leading promote healthy lifestyle and to create greater awareness on preventive health measures at BB Bangsar before.
Furthermore, Media Prima Berhad will reward staff's children who excellent in PMR and SPM examinations due to the set up in NSTP awards. Students must score minimum of 7 A's in PMR and 8 A's in SPM to qualify for this award. SPM winners will receive RM500 each and PMR winners will receive RM300 each.
4.0 Recommendations
It is not wrong to say that the five aspects and seven considerations from Sun Zi's Art of War are important in defeating the opponents. However, it is not easy to identify each of the five aspects and seven considerations in the organization and also opponents. For example, weather (tian), it is hard to predict precisely the uncertainty or environments constraints that will arise in the future. We hard to foresee and select the best timing and make right decision in the right way, right time and right person to withstand with competitors in the marketplaces. If we failed or wrongly identified, we might become a big loser in the war. In addition, this strategy is outdated and is use for the wars in the ancient. In my point of views, the weaknesses of these strategy is that leaders will face difficulty in making precise decision in different situation. It is common that most of the leaders will make decision, but not many of the leaders can make decision precisely in uncertainty circumstances. For example, many people feel that Steve Ballmer, CEO of Microsoft is a failed and one of the reasons is because of his decision-making skill is being questioned.
To guarantee the success in the war, we must carry out an accurate and precise forecast. In the business field, before entering into the marketplaces, we must predict and analyze the changes in market, consumers' behaviour and production trends then only we decide the business plan also the business decision. Planning is important in the organization; planning can provide direction, reduces uncertainty, minimizes wasteful activities and sets the standards in controlling. In my suggestions, I suggest that it is more important for organization to identify, know and understand the environment either internal or internal before start the planning. With the understanding what is happening around us, we will get more benefit and effective in planning the strategy. For example, Media Prima Berhad can analyze the audiences' favorite on TV programs, radio station so that the company can based on this information to plan what programs should broadcast more to suit the audiences favor in order to increase more ratings.
Sports program like football, basketball are popular TV program that mostly watched by the people. Media Prima Berhad can broadcast more live shows such as EPL, NBA to attract more audience to watch the company's TV channel. In war, we must understand and know that, strategy is planned by people and the war success or failure also depended on people. In business management, people must be united to obtain strong support by more people in order to achieve the goal. Besides that, we must sacrifice some small benefits in return to increase the popularity of the company. Popularity is important in business fields; it can increase the value of the organization as well as the productions of the company. For example, Media Prima Berhad can launch some carnivals or public event during festive and use the company's famous artists to host the shows in order to increase the publicity. Although the company gains no profit when launch the show, but in return it will gain the popularity.
When the organization is being well known, the organization will get a great support from the public and this can achieve the organization's goal more effectively. For example, when popularity of Media Prima increase, many of the others company will invest in Media Prima for advertising their products through TV or radio station. This will increase the profit of the Media Prima Berhad. In addition, teamwork is important in the organizations. Besides having a perfect planning, we must have united workers in the organization who work in a team to achieve our goals. For example, Media Prima Berhad can always involve a group in conducting activities such as making decisions, planning and so on. In the business war, innovation and creativity is important. Most of the company is tend to create a new product in order to become the first mover to win the competitive advantages and earn the market share in the market. Before launch the new products, we can put in a little amount of the new products in the market and seek for the consumers' comments and observe the situation of the markets.
Then we only plan and sales the new products, organization spend small costs but earn big profits. In my opinion, in my opinion, Media Prima Berhad can create a new channel that target on children. We can notice that local TV channels nowadays are less broadcasting cartoons and some animal documentary programs. Before create the new channel, company should conduct some research to see the ratings. Once the idea is confirmed then the company should use the opportunity to run the new channel. The new channel can broadcast programs like cartoons, animal planet and others education contents that suit the children.
This can let the children have fun and gain more knowledge through this channel. Moreover, children at their ages are more interested in cartoons and some education content programs other than watching the football, soap opera TV shows. Nowadays, leaders and managers are encouraged to think out of the box in their management. As a result, managers need to be innovative and creative in making decision. Decision-maker needs to be creativity because it has the ability to produce useful alternatives or ideas and also can understand the problem more fully and deeply. Decision-maker has high thinking skill that enable he/she solve the problems in short period. I suggest that Media Prima Berhad can train or focus this type of talented leaders to manage the organization in order to achieve the goals of the company.
5.0 Conclusion
In conclusions, Media Prima Berhad have success applied the concept of detailed assessment and planning in chapter one of Sun Zi Art of War in their business effectively and efficiently. We found that the Media Prima Berhad use POLC framework as their business strategy which related to the Sun Zi business theory. But they more emphasizes on planning and organizing in their programmes in order to come out with the best planned of shows to sustain their relationship with the viewers. Thus, it helps Media Prima to create fame in its field throughout Malaysia and become the top leading media corporation in Malaysia.
The Sun Zi Art of War not only help the nation to win its war during ancient times but it also help company to achieve their goal by
applying some related concept. We learned that company need to seek Sun Zi application everyday in order to survive with extremely competitive in business field nowadays. Apart from that, we manage to uncover how the Media Prima Berhad apply in those business strategy in Sun Zi Art of War concept in their business.
However, we think that ethics is always top priority no matter what strategy is used for business. There is no company is invisible to any strategy it used and strive for success in their business related fields.
6.0 APA References
Books
1. Wee, C. H. (2003). Sun Zi Art of War: An illustrated translation with Asian perspectives and insights. Singapore: Pearson/Prentice Hall. 2. Wee, C. H., Lee K. S., & Hidajat, B. W. (2003). Sun Tzu: War and Management. Singapore: Addison-Wesley Publishing Company. Websites
1. Media Prima:Our Profile. Retrieved on 18 February 2011 from http://www.mediaprima.com.my/aboutus/our_profile.aspx 2. Media Prima: Sustainability and us. Retrieved on 20 February 2011 from http://www.mediaprima.com.my/aboutus/sustainability.aspx 3. Health and Safety. Retrieved on 20 February 2011 from http://www.mediaprima.com.my/aboutus/healthandsafety.aspx 4. Programme/ Content Standards and Compliance. Retrieved on 24 from http://www.mediaprima.com.my/aboutus/programme.aspx
Related Topics