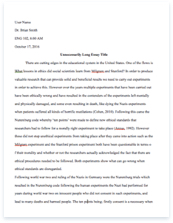 The whole doc is available only for registered users
A limited time offer! Get a custom sample essay written according to your requirements urgent 3h delivery guaranteed
Order Now
Subhiksha is India's largest retail chain — or some would prefer to say "it was." Over the past few months, the network of neighborhood discount shops has been coming apart at the seams. Most of the outlets are now closed. The company — Subhiksha Trading Services — has been unable to pay salaries and statutory dues for the past few months. With the unpaid security agency staff also not reporting for work, many of the stores have been vandalized. "The properties have become vulnerable targets," founder and managing director R. Subramanian told The Financial Express. The vandals, he said, could include "disgruntled vendors, employees, anti-social elements taking advantage of the situation, and even owners of the real estate" rented by the retail chain.
STRATEGIC ISSUES
Lack of demand is the major problem," says Mathew Joseph, senior consultant with Delhi-based think-tank the Indian Council for Research on International Economic Relations (ICRIER). "Real estate prices are falling, and organized retail would like to wait until the bottom is reached. Finance is also difficult to come by in the context of falling demand and low profitability as banks are becoming risk averse." Gibson Vedamani, director of the Retailers Association of India (RAI), adds: "Like everyone else, the business groups in modern retail have been hit by the global recession by way of a credit squeeze [and a lack of] funding and working capital. The slump in real estate has been a big issue. Those who had big expansion plans had [acquired] real estate earlier at much higher prices. They are now re-looking at their expansion plans and renegotiating the rates."
The future of the kiranas caused so much concern that the Union Commerce Ministry appointed ICRIER to do a special study to find out the impact of modern trade on these small outlets. The ICRIER report, released in the middle of last year, found that it was "a positive sum game in which both unorganized and organized retail [could] not only coexist but also grow substantially in size." The study found that: • The total retail business in India would grow at 13% annually, from US$322 billion in 2006-07 to US$590 billion in 2011-12. • The unorganized retail sector would grow at about 10% per year, with sales rising from US$309 billion in 2006-07 to US$496 billion in 2011-12. • Organized retail, which now constitutes a small 4% of the total retail sector, is likely to grow at a much faster pace of 45% to 50% per year and quadruple its share in total retail trade to 16% by 2011-12. "Small retailers in India have inherent advantages," says the PwC-CII "Rising Elephant" report. "They are located next to the consumer, making it convenient for top-up purchase. They know them well, some even by name. They give credit too — which no large retailer does. Their fixed costs are so low that their breakeven point is as low as 46% of sales."
The large players usually try to gain on economies of scale and lure customers by reducing the margins," says Bhat of Zinnov. "This would [require] elimination of middlemen and brokers along with established logistics and infrastructure support. However, in the current scenario, lack of infrastructure and inefficient logistics services have dampened the growth of organized retail while providing continued shelter to the middlemen. As a result, organized retailers have not been able to provide higher value. On the contrary, unorganized retailers leverage the inefficiencies of the system and encourage consumers to drive a hard bargain, which enables a win-win situation for both."
ANALYSIS
It is not just Subhiksha but several retail chains that are reeling under the recession. Over the last few months, about 30 supermarkets have shut shop in the city. All the outlets were part of big retail chains, that decided to pull down shutters on these outlets to cut costs. Senior officials of supermarket chains say they are faced with a 15 to 20 per cent dip in footfalls, budgeted spending and worse, rents they can ill-afford now. In addition, manufacturers of various FMCGs slashing retail margins is further choking the industry, they say. Giving reasons for the shortage of funds, Subhiksha said it overreached itself. "Expansion without support of equity was the pain, and not stopping expansion when bank money was getting delayed was also a problem," it said. With little cash left in its kitty, Subhiksha now has its back against the wall. "The company is fast shutting stores as it is unable to pay rentals or employee salaries. Moreover, it has hardly any supplies in most stores," said a key industry executive, who has access to top management at Subhiksha.
One reason for shutting stores is that Subhiksha wishes to lower its rent bill. "We are in the process of relocating 8-10% of our stores nationally to take advantage of falling rentals across the country, specifically in key metro cities. We are implementing a SAP supply-chain solution to streamline operations and this could temporarily affect store operations," it said. Till recently, Subhiksha was a poster boy for India's fledgling retail industry and expanding aggressively. The company's turnover went up seven times in two years, from Rs 330 crore in 2005-06 to Rs 2,305 crore in 2007-08. Then it went into a tailspin. "We had expanded rapidly. Most of the growth was debt-led. We had built on a tiny equity base of just Rs 32 crore, and even including share premiums, the company had raised only a total of Rs 180 crore as shareholder funds," the company added.
Subhiksha employees, current and former, contacted by ET said the company hasn't paid salaries or rentals since October 2008. There has been a flight of key executives, including Delhi market head Ashu Phake and Atul Joshi, who was leading the company's proposed consumer durables chain.
Subhiksha's Managing Director R Subramanian said that Subhiksha needs liquidity injection of around Rs 300 crore to restart its business and that the company is in talks with existing lenders to raise money. He added that the growth of 1,600 stores and Rs 4,000 crore turnover this year has been achieved through high level of debt. He also confirmed that employee salaries have not been paid since October — the retail chain employs about 15,000 people.
Subramaniam said, "There have been a lot of arrears of salaries that has happened and it's a completely inhuman tragedy that has happened that we have been not able to pay because of the fact that there has been a huge inability and an unwillingness to pay." He added the company became illiquid "and we had to prioritize certain obligations and the payments for employees could never happen because of the kind of tight liquidity we were over in the last quarter.
RIGHT STRATEGY WRONG FORMAT OR WRONG STRATEGY RIGHT FORMAT
The collapse of Subhiksha presents a case study for existing and prospective retail companies in India. The Chennai retail major, which grew exponentially since its inception in 1999, is battling for survival, despite two investors in tow — ICICI Venture and Azim Premji's private investment firm Zash Investment Company. The 1,300 store-strong chain has scripted the first rise-and-fall in the history of India's fledgling retail industry. Viewed as a sunrise industry, the retail sector has suddenly caved in, with most players either putting expansion plans on hold or re-negotiating rentals. Though rentals are coming down in most parts of the country because of the economic slowdown, rapid expansion without a proper supply chain in place has added to the woes of retail companies. So, was the Subhiksha model flawed or was it just a management failure?
The chain was envisaged as a low-cost, no-frills neighbourhood convenient store, which actually did work for some time. But soon enough, the promoters, who held around 60 per cent stake, went on an expansion spree without strengthening the back-end. As a result, customers often had to come back from the store without getting the products that they wanted. To top it, Subhiksha failed to establish an emotional connect with its customers, even though it had built a large consumer base. Hence, its fall can largely be attributed to mismanagement leading to irrational expansion without spreading out the equity base. Also, the retail chain tried to procure supplies against cash, which, many analysts say, was irrational. As if this wasn't enough, the market meltdown forced the company to defer its proposed initial public offer (IPO) in 2008. The situation worsened in the second half of the year, when a liquidity crisis throttled Indian companies. Subhiksha, which was facing a severe cash crunch, had to face the ire of its suppliers and stockists as well as real estate owners, for delayed payments. By then, the neighbourhood retail chain had lost its credibility and image.
Today, the company's founder R Subramanian is under fire from stakeholders, who have alleged that they were kept in the dark. Following complaints from Subhiksha's former directors, who stepped down from the board in January, the Registrar of Companies has appointed KPMG as auditor. Meanwhile, the blame game continues. ICICI Venture, which holds 23 per cent stake in Subhiksha, has held the management squarely responsible for the chain's operational failure. Renuka Ramnath, managing director and CEO of ICICI Venture, claimed that Subhiksha's board did not receive audited figures even after repeated attempts. The last available figures, according to Ramnath, were for the year-ended March 2007. Subhiksha, however, has refuted these charges. As the company lies in a shambles, what the investors and promoters need to do quickly is get on to the business of rebuilding it. A positive sign is that both ICICI Venture and Zash have said that they are working on a revival plan. Stakeholders, too, are awaiting the next move by lenders, who have an exposure of around Rs 750 crore, and are trying to sew up a revival package. However, the most daunting task for Subhiksha will be to re-establish the consumer connect, without which no retail company can survive.
STRATEGY TO REVIVE THE LOST BUSINESS
• After deciding to stop selling fruit and vegetables at its stores, food and grocery retailer Subhiksha has now postponed plans to open consumer durable outlets. • Reopening the outlets in four to five months and acquiring nearly 2 million square feet of space for this venture, with a monthly bill of Rs 10 crore (Rs 100 million) and negotiating with developers Getting the developers at good prices, but August prices cannot be called good in November given the current market conditions. A further crash of 35-40 per cent in rentals is expected • Fruit and vegetables is a neutral margin business and we keep it to draw traffic to our stores. Besides, fresh produce retailing is a very regional opportunity • There is pain in the business when you expand and bank credit is difficult to come by. Everybody has to readjust the pace and speed with which they are growing. • Once you know where you can make money and where you cannot, you can adjust your business. Things were much difficult in September and October. Now, it is much better. We will wait for another two to three months to decide how to go about it. • When you have 1,500 stores, it is all part of the business. If someone pays Rs 40 per sq ft and get a deal for Rs 30 next door, we will definitely shift.
Related Topics