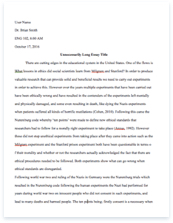 The whole doc is available only for registered users
A limited time offer! Get a custom sample essay written according to your requirements urgent 3h delivery guaranteed
Order Now
Do you agree or disagree with the following statement? Teachers should give students homework every day.
Thomas Alva Edison, a great inventor in the USA, said "Genius is one per cent inspiration and ninety nine per cent perspiration. Accordingly, a 'genius' is often merely a talented person who has done all of his or her homework." Although many people argue that daily homework is ineffective for students, I definitely agree that teachers should give students homework every day because doing daily homework provides students with self-discipline, enhances their brains' working better and helps them study effectively. First, doing daily homework actually provides students with self-discipline. Indeed, assigning daily homework reminds students of their studying duty. Many students assume that they have studied enough in class, so they do not want to study more at home. For example, the recent survey in Bui Thi Xuan high school in Dalat shows that 89.7% students studying English ignore their lessons after they leave school for home. Therefore, if teachers do not give them homework every day, students will forget their studying duty.
Moreover, doing daily homework drives students to have good disciplines such as being on time and being responsible not only when they are in their school but also when they graduate and start to work. As an illustration, teachers often check students' work after giving them a period of time to complete their assignments. Thus, students have to manage their time by lessening time for watching television, playing computer games in order to complete homework carefully before the deadline. In addition, some teachers grade students by checking students' exercises, so they need to have their responsibility of doing homework. In one word, students increase their self-awareness by doing homework every day.
Second, doing daily homework truly helps students enhance their brains' working better. While the body develops through doing physical exercise, students' mentalities become more flexible through doing daily homework. When a student does homework every day, he or she has to absorb a certain amount of knowledge. This will stimulate his or her memory's development. According to the statistics of the Ministry of Education and Training, 81.5% high school students who do homework every day are able to remember most of the basic academic lessons and perform the final exam better than those who do not. Besides, doing daily homework develops students' mental processing speed. You may know Adam Khoo, a well-known millionaire in Singapore. He used to be a very bad student, but he practiced his memory skill by doing homework every day when in high school and made good use of his own knowledge so effectively that he became an excellent student in a short time. Afterwards, he achieved more and more success in his business.
All in all, students' brains firmly develop by doing daily homework. Finally, doing daily homework firmly helps students study effectively. My opponents might argue that doing daily homework is useless for students and has caused students a lot of stress. In fact, doing daily homework helps students review all lessons that they have studied in previous class. In natural science subjects, doing homework helps students remember thoroughly the mathematics or physics formulae. Also, in social science subjects, doing homework helps students apply their knowledge to their daily lives. For example, practicing listening English every day gradually helps students improve their listening skill, so they can watch English channels on television such as BBC, Discovery, etc.
Furthermore, doing daily homework helps students understand the next lessons easily. When mastering the knowledge of previous lessons, students can handle the next lessons although their teachers may not teach the lesson much. Besides, doing daily homework helps students perform better in tests and examinations. Indeed, most of the students who have gradually learned their entire lessons through the year achieve much better grades than those who try to study hundreds of pages in a few days before tests. Therefore, doing homework helps students prepare well for their final examination.
In conclusion, through doing homework every day, students are able to not only build their self-discipline but also study better, and their brains work more effectively. The more homework you do, the more benefits you get. Therefore, I strongly believe that teachers should give students more helpful homework.
Related Topics