Strategic Planning and Business Policy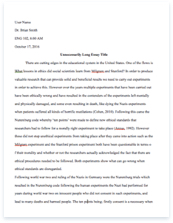 The whole doc is available only for registered users
A limited time offer! Get a custom sample essay written according to your requirements urgent 3h delivery guaranteed
Order Now
CEO Doyle and his management team should consider the following strategies for the future direction of Domino's: 1. Domino's should consider its aggressive market development strategies and accept the risk associated with expanding into markets it has little expertise operating within. Aggressive market development strategies will keep the company's focus on ever changing customer opportunities, emerging markets and economies. 2. Domino's should focus on new geographic regions. Since they do not provide dine-in restaurants, there would not be a huge expenditure to opening stores in new geographic regions, particularly in Europeans areas such as Germany, Ireland and Wales. 3. Domino's should follow Pizza Hut's international rollout of stores. Pizza Hunt is Domino's number one rival in the international market (David & David, 2015). Although many of the international countries have a large number of mom and pop restaurants, Domino's has 5,337 international franchises and Pizza Hut has 5,600 international establishments.
Domino's realized their highest growth in 2012 in their International segment and should continue rolling out new stores. 4. This rollout would positively affect the corporate structure of Domino's. Domino's as international stores are franchises. The company's revenue from the international stores is from royalty payments, advertising and the sale of food and supplies. Revenue from international franchises has increased 8% from previous years. 5. Restructuring by geographic division and establishing offices in Asia, the Middle East, and South America would better enable Domino's to manage these more risky environments. Domino's has realized increased international revenues and increased number of stores these areas, particularly in India, Turkey and Japan (David & David, 2015). 6. Domino's can afford this financially. Domino's total revenue increased by 2.6 percent in 2012 with only a small increase in long-term debt (David & David, 2015).
International store sales growth in 2012 was lower than previous years; however at 5.2 percent was the highest growth percent of the Domino's segments (David & David, 2015). 7. Domino's should consider continuing to offer healthy menu options. This does not, however need to include salads and pastas as competing companies are providing. Domino's is currently offering a thin-crust gluten free veggie pizza. This pizza allows the choice of vegetable ingredients such as baby spinach, fresh mushrooms, diced tomatoes, onions, and peppers with no hydrogenated oil and 133 calories per 1/6 pizza slice, which is a healthier pizza option (Domino's, (n.d.). 8. Domino's should not purchase trucks to deliver its products and should continue leasing trucks. Leasing does not required an initial down payment as most purchases do. Ownership of trucks requires ongoing maintenance, repairs and replacement costs which would need to be incurred by Domino's. Additionally, Domino's can expense the lease cost of trucks on a monthly basis and not carry the truck inventory liability on their balance sheets (Penske, n.d.).
References
David, F. & David, F. (2015). Strategic management: A competitive advantage approach, concepts and cases (15th ed.). Pearson Education, Inc. Saddle River, New Jersey. Domino's. (n.d.). Home page (online). Retrieved 4/10/2015 at https://order.dominos.com/en/pages/content/nutritional/nutrition.jsp Penske. (n.d.). Lease vs. own. Retrieved 4/10/2015 at
http://www.pensketruckleasing.com/northamerica/canada/PDF/lease-vs-own.pdf
Related Topics