Spring by Hopkins and How the old Mountains drip with Sunset by Dickinson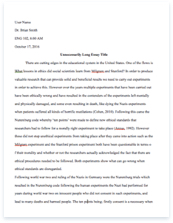 The whole doc is available only for registered users
A limited time offer! Get a custom sample essay written according to your requirements urgent 3h delivery guaranteed
Order Now
Spring is a poem about the beauty of the season and how its beauty is all created by God and without God there would be no beauty. How the old Mountains drip with Sunset is a poem of the beauty of a sunset behind mountains. Both poems praise nature immensely and is seen as a superior fixation on earth.
Spring has a regular rhyming pattern this can connote a harmonious feel about the season, that it is reliable and will always come again no matter what whereas How the old Mountains drip with Sunset has an irregular rhyme scheme which enhances the sense of uniqueness of this sunset as no two sunsets are the same. Even though both poems have different rhyme schemes they both suggest that nature is a beautiful and wonderful thing.
In How the old Mountains drip with Sunset and Spring Dickinson and Hopkins both use linear letters to evoke the significance and individuality of nature.
Dickinson uses supernatural imagery, "By the Wizard Sun." Whereas Hopkins uses religious imagery, "Christ, lord." Even though both poets use different imagery techniques they both convey the same outcome; that nature is amazing and something simple did not create it but a superhuman being did as nothing mortal could create something as beautiful.
Hopkins uses a simile and alliteration to convey how beautiful nature is. "Thrush's eggs look little low heavens." This can indicate that it is like heaven is on earth that spring is so striking and wholesome that he can only compare it to heaven, nothing else can describe nature, whereas Dickinson uses imagery of royalty. "With a departing – Sapphire – feature – As a Duchess passed." This can connote that nature is so attractive that it can only be compared to a monarch or equivalent.
Hopkins uses sprung rhythm to connote the natural pattern of nature, that spring comes round every year and when it does it is always beautiful.
Dickinson begins the poem with the word "How" as an exclamation instead of the introduction to a question, this starts the poem with a sense of admiration. Dickinson shows the reader the extent of her amazement with the splendour of the sunset. It is repeated at the start and end of the following two lines which gives a sense of spontaneity as she describes the dynamic nature of the beautiful sunset.
Hopkins uses a lot of assonance "weeds wheels" and consonance "as spring." This can convey that there is a lot of sounds going on during the season of spring and that these sounds are very musical and the musical sounds are wholesome.
In How the old Mountains drip with Sunset Dickinson uses personification. "Touching all the grass." This can suggest that nature is like a human being, it is that complicated, but the complicatedness is beautiful as no one can work out why this sunset happens.
Spring is a sonnet which is clearly set out, though How the old Mountains drip with Sunset is not a sonnet it still has a clear structure of 6 stanzas, each with 4 lines. These structures can emphasize the regularity of the sunset and of spring, which will always come back without fail.
In How the old Mountains drip with Sunset Dickinson in the last stanza compares a simple sunset to Italian painters. This suggest that even the most talented of painters are unable to capture the beauty of this nature, that it is supernatural and magic and no human being can compose the real exquisiteness of it.
Hopkins uses various images of nature: "weeds," "eggs," "thrush," "lambs" and "peartree" to evoke the beauty of spring and hence nature, whereas Dickinson uses fire imagery. "How the Hemlocks burn." This can imply that the colours of this sunset are so rich like the colours in a burning fire. This can suggest that nature is rich in colours and is therefore amazing and memorising to look at.
The tone of Spring is a tone of celebration and happiness: "Nothing is so beautiful as Spring." This can suggest that the speaker is in total wonder of Spring as a season and doesn't want to leave it whereas the tone of How the old Mountains drip with Sunset the tone is one of awe as the speaker comes across as not seeing something as beautiful in nature before.
The sight of the speaker in How the old Mountains drip with Sunset is timeless, this can suggest a part of an ongoing pattern which is that the sun will set every night and every night it will be unique and beautiful.
Hopkins uses religious imagery again. "In Eden garden." This can suggest that nature is as beautiful as the Garden of Eden. In the Bible the Garden of Eden is described as a paradise and Hopkins compares spring to this making the reader think that spring is just as gorgeous and dazzling as the Garden of Eden. Dickinson again uses supernatural imagery. "These are the visions." This can suggest that there is something magical and mysterious about this sunset and therefore nature is beautiful.
In conclusion I think that both poets think that nature is amazing, astounding, striking and nothing in the world or beyond can take away from it's all round beauty.
Related Topics