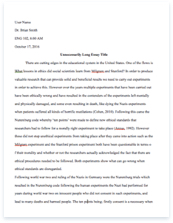 The whole doc is available only for registered users
A limited time offer! Get a custom sample essay written according to your requirements urgent 3h delivery guaranteed
Order Now
"I do", it is a very memorable phrase when it comes to marriage. It is a short phrase yet, it symbolizes a person's heartfelt, lifetime commitment to his/ her partner. Marriage allows two people to become one.
Bringing someone in front of God and in front of the people you love and who loves you is not just something to be done casually. It is only done when you already know that the person you will be bringing will be the person you want to spend the rest of your life with. In marriage, you indulge yourself to a lifetime commitment of love. In this commitment, you are given the responsibility to assist your partner.
In the documentary, "Speaking of Marriage", three different couples were featured. It was shown in the film the stories of the three couples in line with their decision of being committed to each other in marriage. One thing I learned in the documentary is that, it takes two to become one. One marriage will not be fruitful without the effort of both couples. Love is between two people having one heart. Marriage is to be sustained by two people sharing one love.
Another thing that I have learned from the film was that one commitment should be centered with God's love. when one gets married we give our vows in front of God, and having God as the witness of the marriage, the couple's commitment to each other are given the grace from God and is meant to be nourish forever. This commitment then is rooted on love, not just ordinary love but on God's love. Lastly, commonality between the couple would be a good thing in marriage. Finding what is common between the both parties would be a good way to sustain the interest between the couples. Just like in the documentary, the three couples have something in common that allowed them to be able to understand and live a married life with understanding.
Entering marriage as they say would not be easy. It will be a one-shot decision. However, being able to prepare for marriage and being able to spend the rest of your life with a person you love will be the fruit of it. some people may be afraid of marriage, nevertheless, marriage is a blessing from God that we must be thankful for.
Related Topics