Southwest Airlines – Distribution Strategy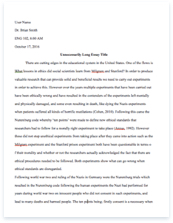 The whole doc is available only for registered users
A limited time offer! Get a custom sample essay written according to your requirements urgent 3h delivery guaranteed
Order Now
Distribution strategies exist in three forms: exclusive distribution, selective distribution, and intensive distribution. Kotler and Keller (2009) define each of the distribution strategies as: exclusive distribution limits the number of intermediaries used; selective distribution depends on a limited number of intermediaries; and intensive distribution works with as many outlets as feasible.
The distribution strategy of the airlines industry was not a part of its early history, but is now integral to the success of airline organizations. The airline industry did not require a distribution strategy initially because passengers could purchase flight tickets directly from the airline's desk. McDonald (2007) discusses the evolution of airline distribution from purchasing at the airlines counter to the addition of call centers and city ticket offices to automated systems used by travel agencies provided by the airline companies.
Even with the evolution of the airline industry, Southwest Airlines still chose to not buy into the distribution strategy. Plans were announced in the fall of 2012 by the International Air Transport Association (IATA) to revise airline distribution strategies called the New Distribution Capability (NDC). The NDC would change the availability of information to passengers, such as airfares, seat availability, and plane routes, through websites and travel agencies (O'Neill, 2013). Distribution channels have become extremely important to the success of the airline industry.
They provide a means for consumers and business travelers to purchase flights and last minute deals, using competing bids, without going solely through the airlines website. Some of the major players in the distribution channels i.e. Sabre, Galileo and Worldspan were actually once owned by the major airlines as a means to gain share in the travel agency marketplace (Grossman, 2006). These distribution channels are known as Computerized Reservations Systems (CRS). With the success of the New Distribution Capability (NDC), there will be a shift in the distribution balance of power from intermediaries to suppliers, according to O'Neill (2013). Fares are typically higher when sold through GDSs rather than through the airlines website directly or through intermediaries.
These fares may be higher, according to McDonald (2007), because they cater to business travelers that usually need last-minute fares. Southwest Airlines began its participation with Sabre at the Basic Booking Request in 1995 after observing the success of JetBlue. They also began the partnership with Sabre in an effort to ease the stress felt by travel agents in Dallas. Southwest Airlines signed a 10-year agreement with Galileo in May 2007, which could potentially allow for international expansion and codesharing opportunities (McDonald, 2007).
Kevin Krone, Southwest Airlines vice president of sales, marketing and distribution said in a May 2007 press release that "Southwest recognizes the significant value of Galileo's distribution channels, and we are please to provide our key travel agent and professional travel manager partners, who also are Galileo subscribers, with increased access to our content.
This new agreement allows us to reach new Customers who will now have an opportunity to buy, book, and manage Southwest through the efficiency of the Galileo GDS channel" (Southwest Airlines, 2007, May 16). While Southwest Airlines has increased their global distribution system network in recent years, there are still areas of improvement. By allowing consumers to purchase Southwest Airlines flights, vacation packages, etc., through other web based sites; it could significantly increase SWAs business and improve customer satisfaction.
References
Grossman D 2006 airline industry goes direct.Grossman, D. (2006). The airline industry goes direct. USA Today, April, . Retrieved from http://usatoday.com/travel/columnist Kotler P Keller K L 2009 framework for marketing managementKotler, P., & Keller, K. L. (2009). A framework for marketing management (4th ed.). Upper Saddle River, NJ: Prentice Hall. McDonald M 2007 Changing channels.McDonald, M. (2007). Changing channels. Air Transport World, , . Retrieved from http://atwonline.com/aircraftenginescomponents/article/changing-channels-0309 O'Neill S 2013 real NDC: Decoding the planned (r)evolution in airline distributionnby IATA and airlines.O'Neill, S. (2013). The real NDC: Decoding the planned (r)evolution in airline distribution by IATA and airlines. Talking Travel Tech, January. Southwest Airlines 20070516 Press releaseSouthwest Airlines (2007, May 16). Press release. Retrieved from http://www.swamedia.com
Related Topics