Sleeping Freshman Never Lie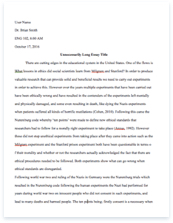 The whole doc is available only for registered users
A limited time offer! Get a custom sample essay written according to your requirements urgent 3h delivery guaranteed
Order Now
Sleeping Freshman Never Lie is about the freshman Scott. He is starting high school at Zengar High. About twenty pages into the story he learns that his mom is pregnant. At that point he realizes that he should write a book of advice for his new sibling. Throughout the story he learns many things. Things from losing best friends to what to sign and not sign up for. Everything is narrated in first person so you are in Scott's shoes the whole time. This helps because you learn about his opinions and thoughts. His thoughts very from the school play, his crush Julia, the school punk Lee, and his own personal bully, Vernon. Scott hits many ups and downs but in all it's a great book.
Frequently Used Lit Terms:
-Setting: The setting comes into play a lot in this story. Scott goes places like the spots came to cover them. He also goes to the school dances. Twice he has to go to the hospital for Mouth and his mom. A lot also happens at his house and on the school grounds. At all these places he gets beaten up, gets a girlfriend, and sees his friend on the verge of death. -Simile: A simile is a figure of speech which involves a direct comparison between two unlike things. Scott uses many similes through out the story about many things in his life. -Foil Character: The foil characters affected the story and Scott a lot. There were about ten of these characters.
Some were more recurring like Scott's best friend Lee and his older brother Bobby. Others don't come around that much like Scott's friend Wesley and his AP English teacher. Without all these people Scott would not have as many ups and downs throughout the novel. There are many different reasons why you should read this book. First it has many things that teenagers can relate to. Examples are pregnancy in the family, fighting with friends, and just having awkward moments in daily life. Another good reason is because of how cool the main character is. He has his little quirks and makes a lot of funny jokes.
Third is that the author writes the story so well that you think you can picture everything in your mind. For example when the new girl Lee comes to school for the first time he describes every little aspect about her. The plot of the story is also really interesting. It has twists and changes that no one was expecting. Also you can learn a little about high school from a comical view. Scott has bullet pointed lists about everything from why gym is horrible to what and what not to eat in the cafeteria. Lastly I like how Scott puts kind of a comical view on serious events. Even when he is talking about getting beat up he makes jokes to lighten the mood.
Related Topics