Signs, symptoms, indicators and behaviours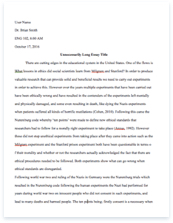 The whole doc is available only for registered users
A limited time offer! Get a custom sample essay written according to your requirements urgent 3h delivery guaranteed
Order Now
Possible signs, symptoms, indicators and behaviours that may cause concern in the context of safeguarding:
Neglect
The child's general appearance is scruffy, unkempt, possible dirty clothes. The appear to be underweight.
They may look tired, due to lack of sleep,
They may always be hungry, suggesting they are not being fed properly. They have persistent infections, coughs, colds that are not treated. They may disclose that they are often left alone.
Physical
There is a change in the child's behaviour, the child may become withdrawn or quiet. The may display inappropriate aggressive behaviour during role play. Use inappropriate language towards others.
The child flinches if a sudden movement near them is made.
Unexplained bruises marks.
Unusually placed marks on the child's body.
Lots of visits to the accident and Emergency Department.
Bite marks, cigarette burns
Sexual
The use of inappropriate sexual language.
Using role play to act out sexual behaviour.
Drawing pictures of a sexual nature.
Exposing themselves and private areas at inappropriate times and places. Showing inappropriate actions or affections towards others. Bruises and marks around the genital areas.
Bloodstains in underwear.
Vaginal discharge
Difficulty going to to toilet, or having frequent accidents. Frequent UTI infections.
Difficulty sitting down.
Emotional
Poor social skills with children of a similar age.
Immature behaviour.
Attention seeking behaviours – telling lies, clinging to an adult and craving attention, Low self esteem and low confidence.
Self harming ( in older children).
Changes in behaviour – such as aggression, anger, hostility or hyperactivity. Depression, anxiety or a sudden loss of self confidence.
An apparent lack of supervision.
Related Topics