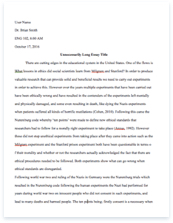 The whole doc is available only for registered users
A limited time offer! Get a custom sample essay written according to your requirements urgent 3h delivery guaranteed
Order Now
Ai) Confidentiality and Sharing Information
Regulation and Quality Improvement Authority (RQIA)
Principles of the data protection act 1998
Aii) Equality and diversity
Equality act 2010
Northern Ireland social care council code of practice (NISCC)
Aiii) Health and safety
Control of substances hazardous to health 2002 (COSHH)
Reporting of injuries, diseases and dangerous occurrences regulations 2013
Aiv) Personal development
General social care council code of practice
Regulation and Quality Improvement Authority (RQIA)
Av) Safeguarding and protection
Regulation and Quality Improvement Authority (RQIA)
Ni Social care council code of practice
Avi) Explanation of what PDP is?
A PDP is a Personal Development Plan is which is a plan recording information
the person's learning and development. This should include objectives, goals, timescales to set achievements and a reviews. The objectives should relate to the standards of work and what is needed to learn and development skills to help achieve them. Its an agreement between the care worker and line manager. This should also be reviewed regularly.
Avii) Three people who might involved in providing information and feedback for the a personal development plan.
Service user
Colleagues
Line manager
Aviii) Three different ways your own learning and development might be supported.
Shadowing
Appraisals
Supervision
Task A – Short answer questions
Aix) Four different ways that a personal development plan (PDP) may benefit your learning and development.
Development self-aware and insight into own practice
Support compliance with standards
Recognition of own strengths and areas of development
Tracks achievements, progress and development
Related Topics