Services Marketing Case Study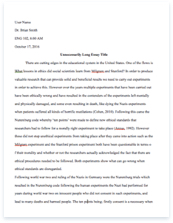 The whole doc is available only for registered users
A limited time offer! Get a custom sample essay written according to your requirements urgent 3h delivery guaranteed
Order Now
1.Introduction to JetBlue and the JetBlue experience. How is it related to the overall business strategy?
JetBlue was a low cost carrier operating in the US, serving a niche segment.
It had different offerings for the customer segment it served.
Value Proposition in JetBlue context:
Simplified Maintenance
High Manpower utilization
Efficient scheduling – in the New York route
Was voted the best airlines in terms of Customer Satisfaction
Need for Airlines Segmentation
If an airlines is catering to a wide array of segments, it cannot serve them all to suit the needs, which leads to customer dissatisfaction Therefore, the airlines have to segment their customers in terms of various factors including price sensitivity, business travel, experience based travelers, frequent travelers etc. These customers vary in terms of their requirements and expectations. It is important for the carriers to leverage the available data to get insights into the passenger behavior JetBlue operated in the low-fare category of the industry, but unlike other low-fare airlines, JetBlue wasn't a "no-frills" airline Offerings – JetBlue experience
Bring humanity back to Air travel and make the experience of flying happier and easier for everyone Wider leather seats
More legroom and storage space
In-flight entertainment (24 TV channels)
Dedicated service personnel
Free co-branded amenities
Touch screen check-in
Pre-assigned seats
It offered a unique flying experience due to its "Humanity touch" – The airlines tapped in on caring for its customers in an industry that lacked compassion, a missing human touch. It offered to better the lives of its customers, crewmembers and the communities. This commitment to inspiring humanity was their differentiator. The airline also flew its planes from point to point. It did not use the hub system of other airlines. By using the point-to point system, JetBlue was very selective when picking the geographic markets where it wants to compete.
VALUE CHAIN
Inbound Logistics – Internet presence and web-based ticketing Operations – crew scheduling, no meals, automated baggage handling Outbound – Airports chosen carefully, less congested Mktg. and sales – work from home call centers, attractive pricing Service – customer-focus, CEO who interacts
Service Value : Highly productive people, productive aircrafts, caring culture of the organization Hard standards:
On time performance
Customer support
Complaint handling time
Bill of Rights
Time for boarding
Soft Standards:
Friendly personnel
Cleanliness on-flight
JetBlue understood its internal environment, the external environment, competition, as well as its own customers and potential customers. It considered behavioral segmentation and competitive advantage to be ahead of its competitors.
Service Marketing Triangle:
External Marketing:
Jet blue's external marketing promises to the customer were low cost and high service quality. The service facilities like Spa, Live TV, Dunkin Donut coffee, Satellite radio were examples of the same. Internal Marketing:
Jet Blue's was able to enable its promise by inspiring its employee. Jet Blue had a humble CEO who cultivated the sense of team work in its employees. The CEO had the ability to connect with its people. The Jet Blue involved its employee in every aspect of the business. The Supervisors in Jet Blue attended the "Jet Blue University" to learn the company principles of team work. The inculcated the sense of "We" in the Jet Blue crew members. They increased the work force productivity through better training and smarter business processes. The internal marketing in Jet Blue helped the airlines to keep its employees motivated and they were actually seen defending the airlines during the time of the crisis.
Interactive Marketing:
Jet blue's CEO used to frequently travel in the airlines and used to connect with the customers to take the feedback on the services provided and also requested them to provide suggestions on the improvement of the airline service as a whole. This was an example of CEO leading its employee by example. Jet blue won lot of awards, In 2007 Jet Blue was named as number three most admired airline by fortune and best in customer satisfaction by Market Metrix in 2006. They were also picked as best domestic airline by Conde Nast Travel and Travel + Leisure. They had a fleet of highly motivated employees as a result of which they enjoyed the second lowest rate of customer complaints among the 10 Largest U.S. airlines.
Service Profit Chain
Jet Blue internal marketing let to employee satisfaction, which led to customer satisfaction and increased revenue growth and profitability for Jet Blue. Jet Blue employees considered themselves as an integral member of the airlines. There were instances wherein the employees were responding to the customer on the complaints raised by them during the time of crisis, this is one classic example of high internal service quality in Jet Blue. The employees in Jet Blue were highly satisfied which led to employee retention and employee productivity; in addition to that this led to high external service value to the end customer. The customer were satisfied with their jet blue experience, in addition to that Jet Blue also had a loyal base of customer which came out in defense of the airline during the time of crisis. As a result of overall value chain Jet Blue experienced year on year revenue growth from 2000 to 2004 and which led to profitability for the firm.
Q2. What challenges did David Neeleman and his executive team face in managing the customer experience as the airline grew rapidly? How did they respond to those challenges?
We have used the McKinsey 7s Framework to analyze the steps taken by David Neeleman after the first crisis of 2005. 7s Framework is used for auditing the current state of the organization and it can also be used to implement new strategy. 7s framework consist of hard and soft S's. All the 7s have to align for the strategy to work. If the 7s are aligned then the short-term strategy also works.
Strategy:
Jet Blue short-term strategy was to scale up to increase the revenue by market development. They planned to expand their services to medium and small sized cities. They believed that since the carriers in medium and short run cities are less they can charge a premium on the tickets leading to better revenues.
Structure
In order to implement the strategy the firm also has to restructure its organization chart. There is no information present in the case on the change on restructuring of the organization. The people involved in the organization structure were CEO, David Neeleman and Chief Operating Officer, Dave Barger. There are instances in the case were it is highlighted that CEO was involved in every aspect of the business. We believe that they should have hired people from the local area upon expansion so that the load on the CEO and Chief Operating Officer should have been reduced and better handling of the on ground resources could have taken place by quick decision making. They should have restructured the organization. This was one S, which was not aligned with the company strategy.
Systems:
In order to implement the new strategy it is important for the organization to improve upon the systems and current processes. Jet Blue moved towards automation and smarter business processes; however Jet Blue did not pay any emphasis on customer support and capacity of the system. This led to increased chaos during the time of the crisis. Jet Blue should have load tested there system for the maximum calls and maximum bookings. The system went down when people tried to reschedule or cancel their flights during the time of the crisis. This was another place where Jet Blue strategy was not in line with the existing capacity of the system.
Skills
Jet Blue did improve the productivity of its workforce upon implementation of the new strategy. The employees were trained to be more productive to handle additional traffic. The Skills were aligned with the strategy.
Style
The management was actively involved with the customer and employee. The employees also responded positively to the management style. The Style was aligned with the strategy.
Shared Value
The shared value among the employees of the Jet Blue was to provide the end customer with Jet Blue experience. The Jet Blue experience was high service quality at low cost. The strategy was to expand but not at the expense of shared values. Jet Blue employees were living up to the promise of providing the same-shared values.
Staff
The staffs of Jet Blue were not increased on scaling up there was a gap between the resource and the demand of the employee. The prefect example of same was when the Jet Blue went through the crisis in 2007 the pilots and ground staffs were not enough to handle the situation on ground. The Style was not aligned with strategy of the company. The model clearly highlights the Gap in the Jet Blue new strategy were in by auditing using 7s framework we came to know that Staff, System and Structure were not in line with the Jet Blue strategy as a result of which Jet Blue was not able to provide prompt recovery to people during the time of crisis and hence failed miserably.
3. What exactly went wrong? Why did it go wrong? Who, or what, is responsible?
Causes of JetBlue's 2007 Meltdown:
Explained Through ISHIKAWA DIAGRAM
Effect of The 2007 Crisis:
Trapping passengers in planes for up to 10 hrs
1,900 flights cancelled 130,000 customers affected
$26 million in passengers
$4 million employee overtime
Negative word of Mouth and Media
Five Stages of Decline
Control Comparison sets, the criteria for Success-Contrast selection criteria were:
1. Business Fit: Similarity in business
2. Size Fit: Revenue Ratio at contrast selection year
3. Age Fit: Age ratio at contrast selection year
4. Performance Fit: Percentage difference in Cumulative Stock Returns 5. Performance Divergence: Ratio of Cumulative Stock returns between the companies from the contrast selection year 6. Greatness Test: Ratio of Cumulative Stock returns to the general market the companies from the contrast selection year Historical Analysis
Correlations not Causes
Inclusion of Companies in Recovery
Cumulative effect of all the previous stages and decisions made in that system Companies may skip a stage or may be stuck in a stage for a long time
Performance parameter
e.g, Ratio of Cumulative Stock Returns to General market
Source: "How the Mighty Fall" by Jim Collins
Packard's Law: No Company can Consistently grow revenues faster than its ability to get enough of the right people to implement the growth and still become a great company.
Hurricane direct hits on the mainland U.S. coastline and for individual states by Saffir/Simpson category 1851-2013 Source: National Oceanic & Atmospheric Administration
Well Founded Hope
Breaking the Cycle of Grasping for Salvation
By Applying Good-to-Great Framework
Stage-1: Disciplined People
Level 5 Leadership: Employment of Inverted-Pyramid Structure. Acceptance of responsibility. First Who, then What: Having the right people in key seats. Not looking for charismatic leadership. Stage-2: Disciplined Thought
Confront the Brutal facts: Confront the fact through introspection that a mistake was made and fixing. Hedgehog Concept: Greatness comes by a series of good decisions consistent with a simple, coherent concept. Stage-3: Disciplined Action
Culture Discipline: Operating with freedom within a framework of Responsibilities. Flywheel not doom loop: Process resembles relentlessly pushing a giant flywheel Stage-4: Building Greatness to Last
Clock Building, not time Time telling: Truly great organizations prosper through multiple generations of leaders. Preserve the Core/Stimulate
Progress: Difference between Core Values and Operating Strategies
Source: "Good-to-Great" by Jim Collins
4. Did the airline handle the crisis well? Why or why not? What else could JetBlue have done to improve the situation? SERVICE RECOVERY By JETBLUE
Service Recovery Option: (Boshoff , 1997)
JetBlue acknowledged their failure but the acknowledgement was not done through the correct combination of who, what and how quickly as is explained below. Hence it resulted in lost confidence, lost customer, negative word of mouth and negative publicity.
6 Aspects of Organizational responses to Customer Complaints:
Timeliness- Customers were trapped in the planes upto 10.5 hrs. Mass cancellation continued for next 2 days. JetBlue's response was not timely. Facilitation- Customer helpline in Utah was overwhelmed during the crisis. "Nobody gave us any answers" JetBlue could not facilitate proper communication between complainer and JetBlue service recovery. Redress- 26 Mn$ in passenger refunds, Customer bill of rights. But demand of customers was 150% refund. Though compensation was provided to the customers for service failure, customers did not consider it to be enough. So this aspect can be improved. Apologies- Public apology issued by Neeleman
JetBlue handled this parameter well.
Credibility- CEO Neeleman himself accepted responsibility, expressed remorse, pledged to prevent such problems. Top executives practised their commitment to "Visible Leadership" Credible leaders and top management of JetBlue took responsibility for the event so this parameter was handled well. Attentiveness- Gen's meeting with Neeleman was an attempt at attentiveness. But her experience was different. "He was playing these passive aggressive 'You are not important' games"
The Tensions among Employee, Process and Customer Recovery
Customer Recovery:
Public apology, Customer bill of rights
Educating customers of the problem faced by all airlines during that time Process Recovery:
Incorrect or late decisions
Jet blue desired to avoid cancellation of flights and delayed them. As a result they had to go for mass cancellation. "Do it right the first time" was not followed
Employee Recovery:
Employees did their best to serve customers during crisis
Pilots provided regular updates, attendants assisted customers as far as possible
JetBlue Balancing Employee, Process & Customer Recovery:
"The road to recovery isn't paved with TV appearances"
– Business Week
There is improper balance between customer recovery and process recovery "They kept telling us we know as much as you do"
Employees were not empowered to take decisions. They were not even informed about the entire situation. There is lack of harmony between process and employee recovery. "I want you to come back to JetBlue so I can give you the JetBlue experience you have grown accustomed to" Employees defended the airline on personal blogs and forums. Focus was on customer retention. Employee recovery and customer recovery was balanced.
Brand Identity of JetBlue – Kapferer's Model
Physique :
Luxurious, comfortable, expensive
Observations: wider seats, more legroom, storage space, branded snacks (Dunkin Donuts Coffee, John Wesson of Best Cellars) and amenities (Bliss Spa comfort kits), in flight entertainment system (DIRECTV, XM Radio, 20th Century Fox Movies) Personality:
Stylish, humane, friendly, customer focussed, innovative, responsible,
reliable, on-time
Neeleman – the face of the brand
Culture: "Bringing humanity back to air travel"
"New York's hometown airline"
"Commitment to stellar customer service"
"Make Flying more fun and civilized"
"Countercultural" – not mainstream
Self Image:
Cool, stylish, classy, important
Relation:
Red carpet treatment, friendly, mutual trust
Observation: "Best customer service in the business" – Awarded best in customer satisfaction by Market matrix,interaction maintained through extensive feedback Reflection:
Fashionable, sophisticated, happy, effortless, fun
"Happy, easy flying"
5. What are the potential negative consequences for JetBlue resulting from the situation?
Drivers of Satisfaction with Service Recovery
1. Distributive Justice:-
Equity of outcomes when compared to other customers
Similar refunds, discounts offered to customers:- Customers compare with other customers whether their are being treated at par with them or not. They feel more satisfied if they think justice is being done to them Examples from case:- "Had you booked a ticket on Delta or American, your flight would have been cancelled" –Other companies cancelled flights, no refunds or apology Examples from case:- Some customers were confused when company would and would not offer compensation- Neeleman cleared their doubts in the blog
2. Procedural Justice:-
Fairness of Policies and Procedures:- Procedural justice is whether the processes employed are correct, fast and effective. It concerns the methodologies to deliver service. Speed of the service recovery is an important factor
Jet Blue had a wait and watch approach – this could have resulted in delay in decision making
3. Interactional Justice:-
Fair personal interactions:- Interactional justice is with respect to the treatment of customers with respect to employees. Whether they were empathetic and patient, this also determines the satisfaction level of employees. Customer support staff was overwhelmed
Passengers complained that they did not get proper response Pilots provided frequent updates, snack were provided
Role of Brand Equity as moderator Satisfaction with Service Recovery Brand Equity -set of five categories (brand loyalty, brand awareness, perceived quality, brand association and propriety assets) -Aaker Perspective 1:- When a company with high brand equity faces service failure, then the disappointment is heightened. Perspective 2:- Negative impact of service failure in offset for brands with high equity and customer loyalty It affects only distributive justice. Higher levels of service brand equity enhance post recovery satisfaction.
Outcomes of satisfaction/dissatisfaction with Service Recovery Re-patronage Intentions
Important as retaining customers far cost effective than making new customers Service Recovery Paradox- increased customer satisfaction after successful service recovery Yossi Glieberman is an example of a customer displaying Service Recovery Paradox Word of mouth behaviour
Provoke Brand Switch among other customers
Negative word of mouth will prevent new customers from trying out the service David Neleeman took many steps to control negative word of mouth by multiple interactions with cusomers using blogs, interview Impact of Service Failure on all stakeholders
Customer :-Existing and prospective customers
Employees:-Current employees
Referral :-Existing customers who recommend the company to others. These are the customers who influence their friends and family members to use the service. Influencer :-Financial analysts, shareholders, business press, the government, and consumer groups. These are experts or opinion leaders. Recruitment :-Attracting the right employees to the organization. This determines whether the company remains a preferred employer or not. . No reference is mentioned in the case regarding these stakeholders. Supplier :-Suppliers as well as organisations with which the firms has some form of strategic alliance. No reference is mentioned in the case regarding these stakeholders.
Customer Compliant Action Following a Service Failure
The different types of customers are :-
Passives – The customers who do not complain.
Irates- These customers complain to their friends and family members and spend a lot of negative word of mouth. Activists – These customer complain to third parties and lodge complain with authorities. Examples from the case are the customers who started blogs and complained to policy makers. Voicers -These customers complain to the company and actually add value. Their complains can enhance value to the services.
Impacts of Failure
Customers
Loss of trust in the brand after service failure.
Negative word of mouth- blogs, newspaper interviews- jetbluehostge.com Fall in reptronage and repurchase intentions among the customers. Fall in customer loyalty
Increase in customer complaints
Employees
Loss in employee morale- Not in this case. Employees defended the airline Empathy with passengers and fellow employees, shared pain- "my fellow pilots and flight attendants were stuck right with you" John Owen ex VP resigned
Increased frustration in the employees
Unionization drive among Pilots
Loss of position as a preferred employer for future employees Operational
Jet Blue has the policy to avoid pre-cancellations and fly even if the flight is delayed Increased government interference / monitoring –Proposed law to prevent passengers being onboard for more than 3 hrs Aviation experts advised against this law as it will devoid airlines of flexibility –unpractical law Loss of faith of suppliers and vendors
Difficulty in obtaining licenses, clearances
FLOWCHART and BLUEPRINT
FLOWCHART
BLUEPRINT
Fail Points:
Customer –
1. Make reservation
2. Check-in
3. Fly
4. Pick- up luggage
Contact Process-
On stage:
1. Serve customer
Back stage:
1. Load bags on plane
2. Mechanical
3. Remove bags
Support Process-
1. Registration system
2. Check plane
3. Conveyor belt
Waiting time:
1. Check-in
2. Security check
3. Wait at gate
4. Fly
5. Pick up luggage
7. What further Strategic or Leadership actions should JetBlue take to ensure company's viability and future success?
The strategic or leadership actions Jet blue should take to ensure company's viability and future success will depend largely after analyzing the external and internal environment. The assessment parameters are Industry's Business risk profile, Company's business risk profile and Company's financial risk profile. The assessment carried out is similar in methodology adopted by rating companies i.e. firstly carry out Industry's Business risk profile and find out where does the rating of industry lie. Then, carry out company's business risk profile and company's financial risk profile. The company's final rating will be in the same segment as that of Industry.
Industry Business Risk Profile:
Airline Industry is highly regulated. The Barriers to entry are also high. Very few players are able to enter and sustain in the industry. As per the info provided in the case few major players were operating successfully in the industry. Profitability is also weak because it is labour intensive, capital intensive, energy intensive, sensitive to the state of the economy and highly seasonal, with stronger results in the third quarter and weaker results in the first and fourth quarters. Stability of income is low because of the fixed nature of costs and fluctuating passenger loads due to its seasonal nature. Safety and reputation are key issues, and any airline that has an accident is hurt severely in lawsuit settlement costs, reputation loss and future insurance rates. This is exactly what happened in JetBlue case when due to the Valentine's day crisis it lost all its reputation and fell drastically in Business Week ranking based on customer loyalty and reputation. Considering all these aspects, the industry risk rating is BBB for the industry.
To find Company's business risk profile, parameters considered are Diversification and Market Share Operating Cost Structure
Fleet Size
Route Network and
Customer service/Reputation.
On evaluating Jet Blue on all the parameters attached in Appendix 1, it was found out that it falls under BB Low category. Financial Performance of the company was in bad health since 2001, which was not looked upon by the management. It is attached in Appendix 2 and 3.
Strategic actions to be taken by leadership should be as follows: Change in Higher Management
Try to hedge fuel cost risk by investing in currency exchange swaps, interest rate swaps and commodity exchange It should try to get into some alliance as star alliance, which will help it reduce operational costs. Rebranding should be carried out to regain the trust of people in the brand.
GE business screen model
Covers more qualitative aspects
Takes into account not only the nature of the market but also the capabilities of the company SBUs are assessed in terms of the attractiveness of the industry and business strength of the company. Different factors taken into consideration for the implementation of above model:
Industrial attractiveness: Market size, market diversity, growth rate, profitability, competitors and social/legal environment. Business Strengths:
Differential advantages, share, sales, breadth of product line and Innovativeness. The managers decide the above factors selection and their weightages and thus result can be biased. Plotting information in the matrix:
Market size is represented by the size of the circle
Market share is shown by using the circle as a pie chart
Expected future position is portrayed by the means of an arrow JetBlue is placed in the cell with high industrial attractiveness and low business strength as the market share of airline industry is high whereas market share of jetBlue is low comparatively. In the 3X3 matrix of the business model the 9 cells are divided into 3 different sections with each cell depicting some quality of the company and further strategy can be decided after the company capabilities are defined in the matrix. 3 Sections of the matrix and their explanation:
Investment growth: SBU's that are classified into this category attract various company's investments they are expect to yield high returns in the future. These investments should be split into categories such as research and development, acquisition of other SBU's, extensive advertisements and expanding production capacity. Manage Selectively for earnings: SBU's that hold a lot of ambiguity fall into this category. They are usually only invested in if there is any prospect of competencies in managerial and corporate capabilities and if companies have any money left after investments in 'grow' business units. Harvest/Divest: SBU's performing poorly in unattractive industries are classified into this category. Companies only invest in them if they generate enough cash to equal the investment amount, otherwise, they may be liquidated.
BCG vs GE business screen model :
Wider dimensions are given by GE matrix
Market attractiveness replaces market growth and competitive strength replaces market share in GE matrix Only one aspect of market attractiveness (growth rate) is considered in BCG whereas in GE business screen model various factors are taken into consideration Limitations of GE business screen model:
Weight assigned may be subjective
Dynamics among SBUs are not taken into account
Core competencies are not represented
Corporate strategy that can be implemented by Jetblue can be:
Business strategy:
Be innovative, grow aggressively
Hub-and-Spoke Model with at least 4 profitable spokes to establish a new hub Operational strategy:
Setting up MRO (Maintenance, Repair and overhaul facility)
Working on the fail points found in the blueprint
IT strategy:
Pioneer in in-flight entertainment
Establish anytime-ready-to-deploy call center force;
Marketing Strategy:
Promotion by Word-of-mouth and through Social networking channels Technology Strategy:
Establish R&D department with main focus on Operations Research Hostile weather capable ground handling equipment
Human resource Strategy:
Intensive Cross-functional training for front-line employees so that they are capable of handling any type of service recovery Financial Strategy:
May increase Debt-Equity ratio beyond 3 if investment opportunity exists
Related Topics