Service marketing report of Sushi Restaurant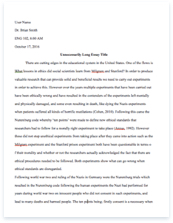 The whole doc is available only for registered users
A limited time offer! Get a custom sample essay written according to your requirements urgent 3h delivery guaranteed
Order Now
Tomodachi operates in the central business district with over 10 competitors around the vicinity. However, Tomodachi has been able to remain relatively competitive and active by maintaining its differential advantage as the only modern Japanese restaurant with a world class sushi train as well as an a la carte menu to cater for a full Japanese dining experience.
Our service report analyzes Tomodachi's overall service process, determining potential bottlenecks, critical incidents and recommending solutions accordingly to enhance quality of service, customer experience and subsequently customer retention.
Our service audit report revealed that there were several key issues that Tomodachi's management team should focus on. One of the key issues was that Tomodachi does not have integrated promotional strategies and their promotional efforts seemed to be targeting all customers. Hence, we suggest that promotional efforts should be targeted at special market segments. In addition, promotions emphasized more on pricing discounts, rather than accentuate the service experience and quality which is a far more sustainable form of competitive advantage.
Physical evidence also plays an important part as customers often use physical evidence as peripheral cues to their perceptions and expections of a service. It can also facilitate with the service delivery process and we have recommended ways in which Tomodachi can leverage on its physical evidence to enhance customer's service experience and reiterate their positioning strategy.
Finally, recommendations are provided for supply and demand management, internal marketing and improving customer quality, satisfaction and retention efforts which in turn may assist in more memorable and efficient service deliveries.
Table of Contents1.0 Situation Analysis52.0 Customer Analysis62.1 Perceived Risks82.2 Service Product Strategy93.0 Positioning Strategy124.0 Service Process & Blueprint135.0 Role of Physical Evidence196.0 Current Pricing Strategies297.0 Current Promotional Strategies308.0 Supply and Demand Management319.0 Analysis of Customer Quality, Satisfaction and Retention Efforts3410.0 Internal Marketing3511.0 Conclusion36References37Appendix391.0 Situation AnalysisTomodachi is located on level 3, Melbourne Central which is regarded as an inner-city precinct for shopping, eating & entertainment. This Japanese sushi train restaurant is situated in a very competitive environment, with numerous direct and indirect competitors located in Melbourne Central or outside on Swanston Street.
The main competitor of Tomodachi is O-Bento, which is located at Melbourne Central food Court, providing sushi, sashimi and Japanese hot food, similar to what Tomodachi offers. However, O-Bento competes at lower price and quicker food delivery. There are also several sushi bars on Swanston Street, which compete for the lunch hour crowd. A comprehensive Competitor Analysis is presented in Appendix 1.
Japanese restaurants have become a very important part of the culinary service sector in Australia. Based on our on-line research, there are over 150 Japanese style restaurants, cafe, and bars in Melbourne (MX, 2006). All these demonstrate that Japanese restaurants are very popular in Australia. Consumer's knowledge of Japanese food is now very extensive and consumers are becoming more demanding.
Sushi is one of the popular Japanese foods in Australia and is becoming a healthier food alternative due to its low fat content and minimal artificial seasoning (Tanaka, 2006). Melissa Stoppler, M.D.(2006) regards sushi as an important factor for healthy eating.
Consumers' decisions for healthier lifestyles usually stem from their values and beliefs, which they have built over time through exposures to the media.
Empirical studies have shown that females in their mid-30's and older make up the largest portion of the health food market (ABS, 2005). In Australia, woman make up more than 50% of the population and the proportion of the population aged 65 years and over increased from 10.3% to 13.1% between 1985 and 2005 (ABS, 2005). Age can be a direct factor that influences an individual's disposition to live a healthier lifestyle.
With the increasing amount of time individuals spend at work, time shortages and time shifts have become a main issue in designing fast and healthy products and services. Customers are preferring products that require little or no preparation time and are convenient to purchase and consume.
As for the affordability factor, some consumers prefer to buy sushi at grocery stores or outlets because it is cheaper and ready-made. However, the restaurant service industry continues to thrive despite the higher living costs.
Melbourne diners are generally very well-informed and demand a lot in terms of the food they purchase and the service delivered by the restaurant.
Tomodachi wants to position itself to meet the changing consumer needs by providing healthier meal alternatives in a relaxing, friendly and modern atmosphere.
Please refer to Appendix 2 for a complete SWOT analysis.
2.0 Customer AnalysisTomodachi has two main customer segments and two sub-segments. These are:Main segments•University students•Business peopleSub segments•Movie goers•Shopping familiesThese four are most prevalent segments due to the location of restaurant. Being situated on a high-traffic third floor of Melbourne central, the area attracts business people (around the central business district), university students (with RMIT and Melbourne University close by), as well as movie goers (Hoyts cinema is situated on the same floor) and families who are shopping within Melbourne Central or nearby.
There are two categories of dining service at Tomodachi which all groups purchase:•Sushi train•Standard dining in (ordering from menu, i.e. hot food)At this point in time, Tomodachi does not offer any take away service.
2.1 Perceived RisksDinning in Tomodachi Restaurant could be high in experience qualities. There might be some uncertainty and consequence perceived by customers. The following table illustrates the potential risks and our suggestions to managers to mitigate those risks:Table 2: Potential Risks and StrategiesRisk Category Perceived Risks Current Strategy RecommendationsFinancial – Will the price be much higher than expected?- How much money will be spent on the meal?- Can I afford this?Full menu is available on the website at the moment; customers can actually check it before dining inProvide a copy of the menu on thefront window or at the waiting areato lower perceived riskSensory – Will I enjoy the meal?- Will the experience of eating at the sushi train be enjoyable?None Display awards or positive foodeditorial reviews at the front of therestaurant to reduce perceived riskMore information and testimonials canalso put on theirwebsite : www.tomodachi.com.auPhysical- Will I be comfortable sitting at the sushi train?- Will I be comfortable dining in?
NoneChange the chairs at the sushi train,provide more space between seats andimprove or change the dining chairs tomore comfortable looking onesFunctional- What if the food is not good as it should be?- Should I trust the freshness of the sushi and sashimi dishes?- Sushi chef works on site just by the sushi train, so the customers can observe the whole sushi making process- Dots placed on the sushi train dishes to determine time of preparation and how long it has been on the sushi trainThe service should actively encouragethe spreading of positive word-of-mouth by satisfied customers, e.g. acomment or suggestion book can beput by the counter or near the entranceto show positive word-of-mouth andcustomer experiencesFood editorial reviews and awards canalso be displayed in the restaurantTemporal- Will the hot food take a long time to be prepared and delivered?NoneOnce the customer's orders hot foodfrom the menu when it is during peaktime, front-line staff should informthem of the expected waiting time.
During the waiting process, wait staffcan also update customers with theorder status.
SocialDo I want to be associated with the other customers in here?NoneProvision of imagery that includesappropriate target market on websiteand print ads.
Another strategy is to segment themarket in terms of frequency of useand buying conditions (time of serviceuse) and promote accordingly,enticing particular segments to useuse their service at specific times2.2 Service Product StrategyThe service is high in experience qualities since the taste, quality and satisfaction of the food and service can only be fully evaluated after the purchase or during consumption. Thus, overall, service encounters are episodic.
Tomodachi Restaurant lies in the middle of the goods/services continuum (see Fjgure 1). Tangible elements of the service include restaurant's website, service facility and food offerings. However, there is also a large part of intangibility, such as the quality of the dishes and service delivery process itself.
To reduce intangibility, the restaurant can feature tangible assets such as décor, physical infrastructure, service providers (uniforms) or print advertisments.
Figure 1: Goods/Services ContinuumIn terms of inseparability, customers' experience of the service refers to the behaviors of front line staff while the service is being provided and the interaction between front line staff and customers. Also, customers' expectations of the service have a significant impact on the perception of the quality of the service.
The Tomodachi service is highly heterogeneous since various employees will perform the same service differently. The foods provided by Tomodachi are all handmade, so there is an inevitable level of variability in the features and flavors of the foods.
To reduce heterogeneity, Tomodachi has already put its staff members through intensive training and required to perform standardized steps that need to be followed during the service delivery, thus attempting to reduce variability.
The nature of a service is perishable, therefore it is crucial for Tomodachi to create a more memorable dining experience for their customers. In terms of product perishability, dry foods and beverages can be inventoried. However, sushi and sashimi (fresh/raw produce) on the sushi train are highly perishable. Normally, foods on the sushi train will be taken off after a certain time to ensure freshness and quality standards. Additionally, spare seats and tables during lunch cannot be stored to meet a large demand at evening, so supply and demand management needs to be carefully considered. Tomodachi can reduce prices or offer promotions during weekdays to attract customers to utilize the spare seats during the lower peak time.
Different types of core and value added services.
Tomodachi provides various types of services both core and value-added peripheral services to their customers. Figure 2, summarizes the types of services provided:Figure 2: Core and Peripheral elements offered by TomodachiAs a restaurant service is high in experiential qualities, core and supplementary aspects of a service are equally important. Both are complimentary to each other and a failure in one can negatively effect customer's evaluation of the other (Moorthi, 2002).
The value added benefits offered to the target segment include:• Modern Japanese dining experience, from the physical evidence (staffuniforms, relaxing layout of the restaurant), to the welcome/greeting inJapanese• Value for money.
• Fresh food and ingredients (important to keep sushi and sashimi fresh)• Convenient location and no waiting time (particularly, the sushi train)• Professional and friendly service3.0 Positioning StrategyManagement's perspectiveTomodachi wants to position itself as a modern Japanese restaurant that provides a stylish, friendly and comforting dining experience. The sushi train is the main differential point they want to emphasize to customers.
In terms of price, they want to been seen as market competitive (affordable and value for money dining), whilst providing high quality food as well as healthier, convenient meal alternatives.
Customer's perspectiveAccording to the survey results (Appendix 3), when customers were asked what came to their mind when thought of Tomodachi, most of them thought of 'Friends', 'Japanese Restaurant', 'Friendly staff', 'Clean', 'Modern', 'Convenient', 'Sushi train' – mostly congruent with management's brand image intentions.
However, there were somewhat mixed perceptions about food quality, with ten listing above average and the remaining five selecting between extremely poor to average. Similarly, perceptions of value for money received the highest response frequency in the 'average' category, with other four respondents selecting 'below average'.
Thus, Tomodachi needs to consider this issue when devising promotional plans to align consumer's perceptions of the brand to the firm's positioning intentions.
4.0 Service Process & BlueprintTomodachi restaurant opens 7 days a week for lunch and dinner. Reservations can be made either by phone or in person. Phone calls will be made to confirm the booking in the morning of the booking date. The business hours are as follows:Lunch (Mon-Sun)11:00AM―3:00PMDinner(Mon-Sun)5:30 PM11:00PMDining in Tomodachi can be a sensational experience, besides the meticulous and healthy Japanese cuisine, the whole dining environment can also be memorable. The objective for Tomodachi is to provide customers with seasonal Japanese food with a consistent high standard service. Dining modes include either sitting at the sushi train or standard dining at the table with a la carte menu.
Tomodachi has the most desirable sushi train in Melbourne. It offers more than 32 variable dishes from the train and about 40 people can be seated around the facility. The service process of the sushi train is outlined in Figure 3. Comparing with other dining service processes, this process is more like self-service. It is simple and with very limited divergence.
One of the most critical steps is replenishing the sushi train. There is always a sushi chef working in the train in front of all customers. His main responsibility is to refill the sushi train with freshly made sushi dishes and take off plates which have been on the train for a longer time (in order to meet food quality standards). The maximum time that any dish can remain on the sushi train is 1.5 hours. By putting different color stickers on the cover of each dish, the chef can easily tell when a dish was made and how long it has been on the conveyor belt. Therefore, these dots are used as a quality control/assurance mechanism.
One of the process divergences that we should pay attention to is when the front line staff counts the plates according to the different colors at the end of each meal (in order to tabulate the total bill). This usually takes one to two minutes and the accuracy of counting and tabulation really depends on the personnel. Currently there is no control or double checking of this counting and billing process, thus the divergence of this process can lead to some service failures, for example, overcharging or undercharging.
The replenishment of the sushi train also has high divergence. The sushi chef makes decisions such as: 'What dish should I make?', 'What dish should be taken off?', 'How many more dishes should I make?' at his own discretion. Therefore, judgements like these depend on sushi chef himself and may be subjective.
Compared to the sushi train, standard dining in is a more complex process. The service process is illustrated in Figure 4. Although the process is quite standardized, the restaurant environment is dynamic and often require customization and adaptability by service personnel. In the order taking process, the front line staff can play a very important role to reduce pre-purchase risk by giving proper recommendations and explanations about particular dishes. The nature of the service is high contact, therefore service quality and customer satisfaction highly depend on how well the service provider can play out the role and follow scripts.
During all service processes, the wireless communication technology is well deployed to arm operational efficiency. All order information is stored in the central registry computer, terminals at the bar and kitchen are connected to the wireless network and orders and messages can be easily accessed by the bar staff and kitchen staff on a real-time basis. By avoiding information loss in transition, the communication cost is largely reduced.
As seen in the blueprints, there is a potential bottleneck for the whole service process. The average time to serve the food is longer than what customers can usually tolerate. Without improvement, it can also lead to order cancellation and an unsatisfied customer.
Although the IT technology can help with the operation efficiency, it does fail sometimes. When people get used to relying heavily on technology to accomplish tasks, technology downtime could be another potential bottleneck in the service process.
We identify the following as the critical incidents of the service:Make a reservationGreeting and asking customers for chosen mode for diningArranging and allocating seatsOrdering beveragesQuality of beveragesQuality of dishes on the trainOrdering foodQuality of foodTimeliness of serviceComfort in the dining environment (lights, music etc)Accuracy of billing (sushi train dish counting)Quality of waiting serviceFlexibility of paymentTable 3 below shows a summary for common complaints and recovery process:Table 3: Summary for common complains and remedial actions takenProblem / Complain DescriptionEmployee who will be dealing with the complainShort description of procedure to deal with the complainOrder taking too longSenior staff or ManagerApologize to the customer and try to identify the cause for the delay and ask kitchen to hurry up with that particular dish.
Wrong orderSenior staff or ManagerApologize to the customer and notify the kitchen about the change, customer will only be charged the correct dish.
Foreign object found in foodManagerApologize to the customer and identify the cause. If required the manager will deal with the council. Complementary food or drinks will usually be given out.
There are a number of ways that the service process of Tomodachi Restaurant can be improved:On-line reservation system can be deployed to improve the flexibility of booking and reach more potential customers. Since there is already a restaurant website in place, the cost of the on-line booking system should be feasible for the businessFood quality standard of dishes on the sushi train should be put in place to reduce the variability in food quality between chefs. Customer complaints and wastage of food can also be used as indicators of deciding chef's remuneration and rewardsDouble checking of the dish counting from the sushi train service is highly recommended to reduce the chance of overcharging or undercharging. It may take a few more minutes in the service process, but it will improve the service quality and avoid service failure. It is more difficult to conduct service failure recovery (Zeithaml, 2006), so we recommend doing it right at the first time.
To avoid the tension and distrust between employees, double checking can be conducted by the supervisor/manager randomly at a specific time. By adopting this approach, the accuracy of billing by the front line staff is expected to improve. The wait staff can also regularly clear finished plates from the sushi train table and update the register accordingly, in a timely mannerOccupied waiting generall seems shorter (S. Taylor, 1995). Therefore, to avoid the bottleneck caused by long waits in food delivery, we recommend that Tomodachi restaurant provide with magazines or other forms distraction (i.e. encourage them to have a few drinks at the bar) reduce perceived length of the waiting timeWe recommend that weekly technical maintenance should be conducted for the ordering/IT systems in order to mitigate potential service failures caused by system or connection failures.
To reduce costs, the manager or front line staff can also be trained to accomplish this routine contingency planFigure 3: Tomodachi Sushi train service blueprintFigure 4: Tomodachi Dine on table service blueprint5.0 Role of Physical EvidenceTomodachi's servicescape proves to be an important cue to how the service may be perceived by current and potential customers. The physical evidence and atmosphere of a restaurant can also assist in creating a firm's image. Thus, it is important for the physical evidence to be congruent to the image of service and quality that the firm wishes to portray to customers, as well as being eye-catching and enticing for customers to trial the service. Physical evidence is extremely crucial for experience goods, as the physical infrastructure is the key to delivering the service experience (Moorthi, 2002).
As Tomodachi wants to be positioned as an affordable ('value for money'), modern Japanese restaurant, the internal and external elements of the servicescape can be analysed.
External Elements:Tomodachi Restaurant is located on the third floor of Melbourne Central. Depending on where you enter from (i.e. Corner of La Trobe Street entranceor from downstairs (Swanston Street entrance), the restaurant may be hard to find. If customers are coming up the escalators from the La Trobe Street entrance, then Tomodachi can be seen immediately, as it is directly in front of the escalators. However, if customers are coming up from level 2 escalators (from the main Swanston Street side), Tomodachi is rather obscured from initial view because the restaurant is tucked away around a corner.
Figure 5 and 6 show the outside view of Tomodachi Restaurant:Figure 5: Outside of Tomodachi Restaurant (angle view)Figure 6: Outside of Tomodachi Restaurant (front-on view)The sign outside Tomodachi blends nicely with the colour of the wall, however sometimes it can be hard to distinguish and could potentially be missed by customers.
The clear/transparent glass on the outside makes it easy for customers to look into the restaurant. The dining area, bar and in particular, the sushi train are clearly visible from the outside and is eye-catching.
Five customers were informally interviewed on their initial impressions of the appearance of Tomodachi Restaurant and all responded that the sushi train was the first thing that caught their eye when walking past.
The restaurant's transparency reduces perceived risk, as customers can form expectations on the quality of the food and service by observing, also allowing them to identify with the customers who are dining in the restaurant.
Customers have also mentioned that the restaurant looks 'exclusive' and 'expensive' from the outside, despite management's push to position the restaurant as 'friendly' and 'affordable'.
It is interesting to note that most of the fifteen Tomodachi customers who were surveyed by the audit team, associated the terms 'Friend' and 'Friendly' with the restaurant, after experiencing the service. However, speaking to the five interview participants, initial impression of the restaurant (i.e. from the outside) were somewhat contrary to that.
Thus, we see a mismatch between how the management wants the restaurant to be perceived and customer's initial perceptions.
Tomodachi may want to think of ways to make their restaurant look more appealing from the outside and facilitate customers to align their perceptions with management's intended image. Some suggestions include:•Place a menu outside – this provides customers with more information and reduces their perceived risks (i.e. financial)•A more noticeable and appealing external sign•Signage around Melbourne Central (especially around the third floor), directing customers to the restaurantInternal Elements:The service scape needs to facilitate the service encounter between service provider and the customer and the actual delivery of the service.
There are seven key internal areas:•Queuing area•Dining area•Sushi train•Kitchen (semi-visible)•Bar•Bathroom•Front CounterFigure 7 is a blueprint of the inside of the restaurant (please refer to next page):Figure 7: Internal Service Scape of Tomodachi Restaurant (bird's eye view)The service scape is generally aesthetically appealing for both staff and customers, with clean, modern and 'edgy' décor. The colours: red, white, black are consistently used throughout the service factory (i.e: cutlery, crockery, tables chairs) as seen in Figure 8 and Figure 9:Figure 8: Table setting for standard dining inFigure 9: Consistent use of colours throughout the restaurantThe kitchen is partially visible and often customers can see the chefs working inside. The sushi chef is situated within the sushi train and customers can see him preparing the dishes to be put on display, again reducing potential perceived risks.
There is also another benefit of having the sushi chef so close to the point of customer contact – it enables him to establish rapport with the customers and often, he can recommend and/or customize a dish to suit the needs of individual customers. Figure 10 is a picture of the open sushi kitchen within the sushi train:Figure 10: Head Sushi Chef inside open sushi kitchenThe sushi train layout allows for customers to socialize and play a more active role in the service delivery process. They are able to observe and judge the food before making a choice and generally food delivery is instantaneous (it is right it front of them), thus customers do not need to ponder and wait. Figure 11 shows a picture of the sushi train:Figure 11: The Sushi TrainThe chairs around the sushi train however, are of some concern. Tightly packed together, with not much room to move or to put bags (and other possessions). The chairs also have a light 'springy' effect and feels rather unstable. This should be of concern, especially for elderly customers and children in particular.
The plate prices are located on the side of the kitchen wall, not very visible (too small and often blocked by other items) as seen in Figure 12:Figure 12: Sushi train (dish) prices on the wallThe cleanliness of a restaurant is associated with hygienically prepared food. Survey results (Appendix 3) showed that respondents, who perceived Tomodachi Restaurant as being clean, generally issued a higher score in the Food Quality question as well.
A bathroom has been provided, at the end of the restaurant, next to the bar area and is very obscure. Often customers experience difficultly locating the bathroom.
Another issue raised by some of the interview participants, is that although the restaurant looks spacious, some customers feel that the restaurant is too 'cold, distant and isolated'. Customers have social needs and often a dining experience can be enhanced if it offers a level of social interaction either with the service providers or other customers (Mattila & Cranage, 2005). One respondent also commented that "everything looks so symmetrical, perfect – but does not look very comfortable or cosy to dine in."The layout of the restaurant has caused some concern not only for some of the customers, but also for front-line staff who say that the layout of the restaurant sometimes impedes on the efficiency of service delivery.
For example, front-line staff often need to run back and forth from the bar to the dining areas, in order to process and deliver ordered beverages. The layout also has an effect on the order entry systems which are located on both ends of the restaurant, as well as the central front counter. The systems are connected through wireless LAN, but sometimes the computers lose connection due to distance and positioning.
One interview respondent mentioned that if it were not for the sushi train, it probably would taken some time for him to realize it was a Japanese restaurant because it looks very modern and lacks the traditional Oriental/Japanese feel to it.
There are also some possible drawbacks from having such transparency (glass windows) around the restaurant, such as privacy of the diners. The 'openness' to the outside may cause discomfort and a feeling of intrusiveness, in particular, for the customers in the dining area – which happens to be directly next to the glass windows. Such uneasiness, although not directly caused by the service delivery or service provider may still negatively affect their service experience.
The staff are nicely dressed in Japanese-themed uniforms, with different uniforms for different positions, hence assisting the customers to differentiate between various staff roles.
The music in the restaurant is usually an up-tempo jazzy number, especially during lunch time which reinforces the modern and edgy feel of the restaurant.
Recommendations snapshot:•Use warmer coloured lighting (radiating a more cosy environment)•The restaurant could still be spacious and open, but maybe with more comfortable looking chairs and tables•Sofa or lounge placed in bar area (encouraging relaxed atmosphere)•Use some Japanese ornaments as peripheral cues•Chairs around the sushi train should be more spaced out to create more moving space•Sushi train chairs should be improved or replaced with more sturdier models•Order entry systems should be placed in more suitable areas (i.e. closer to each other to capture stronger signal)Physical Evidence used as Competitive AdvantageIn the case of Tomodachi, physical evidence is used as a leverage mechanism over its competitors. The main one being the Sushi Train, which according to staff and management is its main selling and differential point. As there are only a few sushi trains in Melbourne, it is not only novel but often is eye-catching to people passing by. The location and convenience is also important attribute noted by the survey participants and Tomodachi can use this to capture and expand their potential markets.
6.0 Current Pricing StrategiesTomodachi is currently employing a market competitive pricing strategy, especially compared to other licensed Japanese restaurants. In terms of pricing, they aim to be seen as a mid-range restaurant. The average price for a main dish range between $18 to $20 and dishes on the sushi train range from $3 to $7.50.
The survey (Appendix 3) conducted with fifteen Tomodachi customers showed that generally; they are not extremely price sensitive. However, respondents felt that they were receiving average to above average value for money. Tomodachi look towards providing more perceived value for money for the products and service that they provide.
Tomodachi has attempted this by providing price discounts to entice customers to dine at the restaurant during off-peak times (i.e. Tuesday nights.
7.0 Current Promotional StrategiesTomodachi's promotional efforts in the past and currently have varied and generally very dispersed. Currently they are offering the following promotions:•Advertisements around Melbourne Central (LCD Screens)•Cross-promotion with Hoyts Cinemas ($8.00 movie ticket deal if you dine at Tomodachi)•Herald Sun 'Split the Bill' scheme•Tuesday night sushi train special (all dishes $3.50)•WebsiteIn the past they have done the following promotions:•Print ads in Japanese community magazines•Discounts and sponsorship for University social clubs (i.e. Anime Club, Australasian Association)As mentioned earlier, Tomodachi customers are not extremely price sensitive as led to believe but most of the promotional efforts have been mainly priced based.
In terms of a long-term strategy, it is not entirely effectively or sustainable. Tomodachi should look at creating and promoting value from the dining experience itself, as it can not be as easily imitated compared to price discounts.
Word-of-mouth communication becomes important and advertising for a service with high experiential qualities should in fact, be restrained so that is does not over-promise (Moorti, 2002). Thus, personally selling may be employed by front-line staff and managers within the restaurant. It also allows them to establish rapport and create relationships with customers.
Depending on the target market they wish promote to, Tomodachi can do the following:Targetting business cliental:Establish relationships with current business customers and encourage/facilitate positive-word-of-month and referralsAdvertising in professional trade journals and magazinesOffer catering services or event management capabilities to corporate customers, encouraging them to hold corporate functions at the restaurant (i.e. after work dinner and drinks)Set lunch meals for hot food that are lighter, healthier and faster to cookPromote and expand beverage list (in particular wine lists)Menu boards inside and outside of the restaurant to promote specialty dishesEstablish and promote frequent dining programs (loyalty programs). It is a great way to build customer database for other types of marketing programs (Anon, 2005)
Targeting students: Set lunch meals/offerings that incorporate beverages too (usuallystudents do not order beverages) Menu boards inside and outside of the restaurant to promote specialty dishes Promotion through university events and university social clubs Establish and promote frequent dining programs (loyalty programs)8.0 Supply and Demand ManagementCurrently, supply and demand is managed by:Forecasting (past demand/supply trends)Bookings/Reservations (via phone or in person)Rules and GuidelinesStaff are rostered accordingly to expected demand. For example, weekday lunch-time slots generally have less staff because it is usually more quiet (approximately 1/3 of the restaurant capacity). However, more staff are rostered on Friday and Saturday nights, because of the tendency to reach near-full capacity.
Bookings and reservations are utilized in order for Tomodachi to optimally allocate their capacity as they schedule customers to exactly match available capacity (Dickson et al., 2005). The customer's contact details, date of dining and number of people are recorded. Senior front-line staff is responsible to confirm bookings on the morning of reservation and if it is a big booking, then two confirmation calls would be made – one, a week before the reservation and the second one, the morning of the scheduled event.
The reservation book is also a means of communication between staff. For example, if lunch and evening slots are fully booked, then a note is made to notify other staff to prevent them from double-booking or if the restaurant is close to being fully booked at a particular time-slot, staff is informed of permitting bookings for particular or specific customers.
In terms of the general rules and guidelines, when the restaurant is 80% full, Tomodachi front-line staff informs customers (who arrive at the restaurant) that they should expect delays in food delivery (30-40mins) if they want to order from the hot food menu (standard dining in). Usually staff would try and direct these customers to the sushi train, where food is immediate and does not require any waiting.
Queuing can be quite a problem at Tomodachi. As it is allocated close to the door, often customers are waiting outside the restaurant and this may also cause the entrance/exit area to be crowded, as shown in Figure 13:Figure 13: Customers queuing in lineSome of the recommendations for better supply and demand management include:•Instead of customer's waiting in the queue outside, they may be directed to the bar or sushi train area. This used as a diversionary device to occupy their waiting time, thus reducing their perceived waiting time as well as providing them with a comfortable waiting area•Inform customers of duration of wait and cause of delay, to reduce their perceived waiting time and maintain or expand their zone of tolerance•Virtual queues – for example, a beeper may be provided for customers who are waiting, so they can occupy their time shopping or doing another activity before a table is available (Dickson et al., 2005).
Again, this keeps customers occupied and reduces their perceived waiting time•Establish and encourage bookings via online reservation system. Tomodachi can receive real time information regarding demand and supply•Encourage customers to visit during off-peak times by employing specific promotional efforts (i.e. Happy Hour Specials)9.0 Analysis of Customer Quality, Satisfaction and Retention EffortsThe level of customer satisfaction and quality were measured in a few ways. The most common and effective way of measuring customer satisfaction is determined by the amount of tips received. Tomodachi uses tip as the major determinant of how satisfied customers are with both the service and food as well.
Customers who seemed to be happy and had an enjoyable experience may also indicate that they were satisfied with the service and food provided. Regular visits may suggest that customers are satisfied with the restaurant and thus, leads to customer loyalty. Customer feedbacks in the form of verbal comments are also used as a tool to measure satisfaction level.
However, Tomodachi does not have a formal feedback process to record and evaluate customer delight, complaints and suggestions. Customer feedback is important as they may provide suggestions and recommendations that may be useful in upgrading or maintaining the quality of service and food at Tomodachi. A more formal system such as feedback forms should be implemented in future.
According to the staff members at Tomodachi, tips and verbal compliments from customers are the key motivators in delivering good service. However, it is very important that the words and greetings said to a customer is not rude or intrusive (Zebrzynski, 2006).
There are no customer loyalty programs implemented at the moment. However the management team plans to implement a lucky draw program whereby business people drop their business cards in a luck draw and one winner is selected each month to receive complimentary vouchers. This system however may not be sustainable as it can be easily imitated. However the business cards accumulated can be used as a set of contacts in the future to help promote any Tomodachi events or promotions.
10.0 Internal MarketingAs discussed above, tips and customer compliments are key motivators for staff provide a good service. Tips are divided equally amongst staff at the end of the night. promoting team work and helps to avoid internal conflicts amongst staff over tip allocation. However, due to the stressful nature of the hospitality industry, it is very important that the employer provide incentives to motivate their staff and to retain them. Staff are relatively well paid on a hourly basis. Bonuses are not consistent and are determined by the owner at his discretion, usually free movie tickets are given to the staff as a bonus or reward. The turnover for floor and kitchen staff over this year was relatively low, unlike the turnover for managers, which in contrast, was relatively high. Perhaps this may suggest that there is a lack of incentive or motivation for the manager remain at the restaurant. Providing better incentives and deals for managers may keep them at Tomodachi. A better selection and recruitment process to select the most suitable manager for the job would also be beneficial.
Role stress is not big issue at Tomodachi. Stress often comes from difficult customers who are pressed for time such as movie goers and business people who need to have short lunch breaks. When a floor staff is under pressure and experiencing overwhelming stress, the manager allocates the staff to another section of the restaurant away from the customer and replaces that section with another senior or more experienced staff to handle the situation. The manager will then speak to that particular staff member on how to handle difficult situations after work.
Recommendations Summary:•Formal feedback system (i.e. forms)•Design customer loyalty programs and build relationships with customers•Better incentives and remuneration program for managers to help retain them•Improve recruitment and selection process11.0 ConclusionThe competition within the restaurant industry is getting tougher; the best way for a business to thrive above the competition is to differentiate itself, using sustainable strategies such as customer relationship development and the service quality and deliver. It is critical for Tomodachi restaurant to move towards a more customer-oriented approach, rather than competing mainly on price or food.
Based on our audit, there are some improvements that should be considered by the management team of Tomodachi Restaurant. The target market/s that management wishes to capture is unclear, therefore thorough target segmentation efforts should be utilized. Building up brand awareness among business people and establish stronger relationships with customers can lead to long-term benefits in revenue.
Customer's participation during the service encounter should also be highly encouraged by the service provider to delight the customers with Tomadachi's unique Japanese cuisine and dining experience. Physical evidence and potential bottlenecks in the process which may impede on perceptions service quality should be firmly addressed in order to create a more memorable and positive service experience for consumers.
References
Anonymous. (2006) 'What Your Customers Want'. Restaurant Hospitality. Cleveland: July 2005. Vol.89, Iss. 7; pg. 50, 6 pgs.
Australian Bureau of Statistics(2005). 'Population by Age and Sex, Australian States and Territories'. Retrieved October 4, 2006, fromhttp://www.abs.gov.au/Ausstats/[email protected]/0e5fa1cc95cd093c4a2568110007852b/b52c3903d894336dca2568a9001393c1!OpenDocumentCranage, D. and Mattila, A. S. (2005) 'The impact of choice on fairness in the context of service recovery'. The Journal of Services marketing. Santa Barbara: 2005. Vol. 19, Iss. 5; pg 271, 9 pgs.
Cybrzynski, G. (2006). 'It was an enjoyable afternoon, marred only by uncivil
behavior at a restaurant'. Nation's Restaurant News. New York:Aug 7, 2006. Vol. 40 Iss32; pg104.
Dickson, D., Ford, R. C., Laval, B. (2005). 'Managing Real and Virtual Waits in Hospitality and Service Organizations'. Cornell Hotel and Restaurant Administration Quaterly. Ithaca: Feb 2005. Vol. 46, Iss. 1; pg. 52, 17 pgs.
Moorthi, Y. L. R. (2002) 'An approach to branding services'. The Journal of Services Marketing. Santa Barbara: 2002. Vol.16, Iss. 2/3; pg 259, 16 pgs.
MX (2006), 'Dinners Like discounts'. Melbourne: MX News, pp. 5.
Stoppler, M. (2006). '10 Tips for Healthy Eating on the Run'. Retrieved October 13, 2006, fromhttp://www.medicinenet.com/script/main/art.asp?articlekey=46521Tanaka, A. (2006). 'Japanese Lifestyle'. Retrieved October 2, 2006, fromhttp://facweb.bhc.edu/International/Esl2/news/SPRING2002/articles/japaneselifestyle.htm
Related Topics