Russia and Syrian Civil War Relations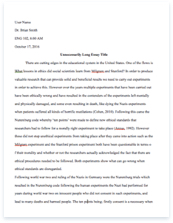 The whole doc is available only for registered users
A limited time offer! Get a custom sample essay written according to your requirements urgent 3h delivery guaranteed
Order Now
"Syria has become the great tragedy of this century" says Antonio Guterres of the United Nations High Commissioner for Refugees. The Syrian Civil War is a continuing war to what was originally started as an uprising or protest for democracy against the Syrian President Assad in March 2011 that escalated into a full scale civil war in Syria between the Syrian government backed by Russia, Iran, Hezbollah, and Shia Muslim militias against the Free Syrian Army with the support of Turkey, Jordan, Gulf Arab states and the United States of America. This war has affected millions of Syrian's along with many other countries.
This has had a negative impact on Syrian's due to them being victims of President Assad's violence, many Syrians are leaving their homes simply because they want to live. These victims of the Syrian regime are seeking refuge with their neighboring countries such as Lebanon, Jordan, and Turkey. These aiding countries have provided healthcare, access to food and waters, and livelihood strategies. However, as time progressed.. The helping countries have turned cold towards the refugees due to them causing problems simply because it's had a huge impact on those from the countries, for example.. Many Lebanese have lost their jobs due to Syrians willing to work for less. Not only have Lebanon, Jordan and Turkey been aiding Syria but Germany, Sweden, France, and many more countries have been a haven for the refugees.
Although there's been much help, there are still many problems from the moment that violence struck such as the refugees livelihood, there are millions of orphaned children and lastly, many health issues has surfaced. The first major issue is their livelihood. With people fleeing from Syria, they must find refuge within other countries and once they've done that they must start new lives and this can be a struggle. First off, simply because they are in a completely new area with unfamiliar surroundings and ways of living. Next, it's not that easy to just start a new life, it takes time and they must find a way to get a job to earn money to have stabilized life. Another major problem is the number of children that have been orphaned from this war. Millions of children have been orphaned from the violence killings, luckily many children are living in orphanages both inside Syria and out. Lastly, the health of those caught in the crossfire and those getting sick are a very crucial part due to the fact that medical care services are being overwhelmed with the numbers of injured, sick, and those in need of mental help.
The United Nations has been holding meetings discussing the Syrian Civil War resolutions and programs. The United Nations High Commissioner for Refugees has helped the refugees in many ways such as providing shelter kits, medical care, and food and water. However, Russia has been on Syria's side providing political support at the UN meetings and carrying air strikes for Syria. The most important resolution that the UNHCR has come up with the Regional Refugee and Resilience Plan (3RP). The 3RP is where strategic overview, plans and reports, are developed by the UNHCR, UNDP and NGOs along side with governments of Egypt and Turkey, Jordan, Lebanon, and Iraq, the neighboring countries of Syria.
This Civil War has greatly impacted Russia because of us being allies with President Assad. Russia has deployed more than 48,000 military personnel including pilots and sailors, servicemen of special forces and military police, sappers, scouts, signalmen, medical and logistic support specialists, command officers and military advisers in over two years to Syria to show support of President Assad and fight against the terrorist groups. President Vladimir Putin of Russia later stated "We are ready to contribute to this. We can be apart of international effort". Russia has later been a helping hand in the problems stated earlier. Russia's funding has helped to enhance the resilience of the Syrians affected, the Russian Center for Syrian Reconciliation sends a truck loaded with flour, sugar, wheat, and other food supplies to an orphanage in Aleppo, and lastly Russia has been providing Syrian civilians with medical help and regular humanitarian aid deliveries including medicine and food.
The first issue we would like to address is the livelihood. Due to many Syrians fleeing to other countries, in order to survive they must find ways to get jobs to earn money for a house and necessities. A possible solution we have is to create a group solely based on training the refugees for jobs fit for them personally and teaching how to adapt to other lifestyles. This solution will impact employers, and those currently employed. First, the employers because they will suddenly have refugees as employees that are more than willing to work for less than the original employees due to the fact that the refugees are just trying to get a type of currency so employers will pay them less and this will negatively affect those currently employed because they are at risk of losing their jobs. The Russian government partnered with the UNHCR will deliver the message and the target is to get as much workers/volunteers willing to help train those in need of help to find a job. If the target is not met, then those in search of training will not have it thus leading to them not having a job to start a new life. Our funds will be provided by the UNHCR and they will of course have reports on the program.
Our next solution is to the child orphans. The number of Syrian orphans have immensely grown caused by the violence of the civil war having families and parents killed. A possible solution is to open up camps for the children of the war, they will have shelter, health, and an education. This will positively impact the children because they will have another chance at living, imagine if they were left on the streets and a wrong group..possibly a terrorist group found them and turned them into killers. The Committee on the Rights of the Child (CRC) and the United Nations International Children's Emergency Fund will fund deliver this message. The target is to get as much workers such as doctors, and teachers to have this possible because without it, there would be no camp. The CRC will fund this and NGO's are welcome to help us, along with donations from the public. All of those who have donated will receive a monthly update via email (if provided) on how the camps are running.
And lastly, we would like to address the health issues. The health of the refugees are in a very valuable state with the violence and sickness. A possible solution is to open up clinics for those in need of medical aid they don't have access to. This will greatly impact those seeking medical health such as if they're pregnant, sick, or have wounds.Military personnel will also be keeping an eye on the clinic to make sure it's all run smoothly and there's no stealing of medical supplies. The Minister of Health will deliver this message and the target will be to get as much volunteers along with those that have a medical background. And the Department of Health will be funding this, along with donations from the public. Funding partners will receive monthly reports.
Related Topics