"Rules of the Game" by Amy Tan and "Who's Irish" by Gish Jen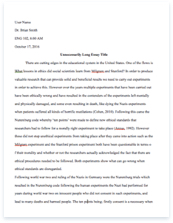 The whole doc is available only for registered users
A limited time offer! Get a custom sample essay written according to your requirements urgent 3h delivery guaranteed
Order Now
The short stories" Rules of the Game" by Amy Tan, and "Who's Irish" by Gish Jen deal with immigrant mothers and their experiences with their daughters. Each story tells how their is a strain on the mother-daughter relationship and a gap with culture.
In "Rules of the Game", Amy Tan's narrator is Waverly Jong. Waverly is forced throughout the story to discover what game she is playing, and what rules she must follow in order to succeed in life. Waverly's chess playing becomes a metaphor for her struggle with her greatest opponent, her mother. At first Waverly's mother supported her but the mother-daughter relationship is strained by the end of the story. Waverly's mother gave her chang, (a small piece of red jade) (pg. 472), when she had her first tournament and told her this is for luck (pg. 472). This showed support for Waverly but after the tournament, Wavelry's mother told her "Next time win more, lose less" (pg. 472). This showed that no matter what Waverly did to succeed, her mother would always have something negative to say. Toward the end of the story, Waverly ran away. After she came back home, her mother said " We not concerning for this girl. This girl not have concern for us" (pg. 474) while Waverly stood their for her punishment. Waverlys' mother was disappointed in her and was upset that she only thought of herself.
In " Who's Irish" the narrator was a immigrant Chinese grandmother. This story is based on her thoughts and feelings about being a grandmother. The point of view focuses on the grandmother and begins the story talking about her background. The story is arranged in chronological order. First, Sophie Shea, the granddaughter is introduced. Then Sophie's families background. The narrator describes herself as fierce (pg. 235) and her daughter, Natalie Shea is somewhat like her mom but Sophie is wild. In the grandmother's opinion, Sophie does not act like other Chinese girls. The narrator seems to believe other cultures are strange. The narrator talked about her son-in-law John Shea and how she didn't understand him. John was a depressed man who was unable to keep a job for long and couldn't watch Sophie. Which is why the grandmother watched Sophie.
The narrator said "Plain boiled food plain boiled thinking, even his name is plain boiled John" (pg. 236). At this point the grandmother didn't like John. The grandmother felt their was a culture gap between Natalie, John, Sophie and herself. This is showed to us throughout the story with spanking beliefs and how the narrator described how it used to be in China when daughters took care of their mothers not the other way around. Sophie's grandmother believed in spanking Sophie when she wasn't listening or she took her clothes off. Sophie's parents thought this was a way for her to be creative. When Natalie found out the her mother was spanking Sophie she immediately went out looking for a place to live. Natalie's mother eventually ended up living with John's mother, Bess. Natalie felt as if she lost her family support and she has no mother to turn to in her times of need.
Each of these stories show how the mother daughter relationship can change in an instant. The culture of old and new, the age difference, and traditions are shown as a big role in these stories. The mothers grew up with different rules and traditions and as their daughters grew up, the next generation followed different beliefs.
Related Topics