Role Transition from LPN to RN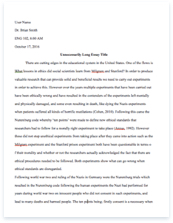 The whole doc is available only for registered users
A limited time offer! Get a custom sample essay written according to your requirements urgent 3h delivery guaranteed
Order Now
Transition is a process of change from one state to another. I know transitioning from Licensed Practical nurse (LPN) to Registered Nurse (RN) is not going to be easy. Going back to school after four years, with more responsibilities at home and work is going to be difficult, but I know with hard work and perseverance, it is achievable. The transition from practical to registered nurse involves shaping, modifying, and adding information to achieve a more comprehensive view of patient care. Claywell (2008, p54). The role changing process starts from school, I need to start thinking as a RN, and not an LPN.
I know change is not an easy process, having been practicing as an LPN for four years, getting used to thinking and acting as an RN is going to be a process. I need to get in the mood right from class, clinicals and even at work. As an LPN I assess, observe and report any change in condition of a patient to the RN. According to Claywell (2018) As a practical/vocational nursing student, you acquired certain attributes that you judged to be important to a nurse. You may value characteristics such as a strong work ethic, ability to organize, efficiency, kindness, and dependability as necessary ingredients in the makeup of a good nurse.
There are several differences between the role of LPN and RN. The level of independence given to LPN's are limited. As an LPN even though I know I am right about a patient's condition I still must run it by my supervising RN. According to Claywell (2018) there are many situations in which the RN functions independently to provide care, and these include case finding such as in epidemiology, assessment of abuse, and emergent complications. Assessment skills – Assessment skills, a vitally important area of difference between LPN/LVNs and RNs, also vary with the amount of education and clinical practice time.
(Claywell, 2018). Reading this made me realize the assessment I do as an LPN, is different from that of RN. RN assessment skills are more in depth and more detailed than just what we do as LPN. Critical thinking is also one of the important role change I need to learn. According to Claywell (2018) Practical nursing programs are shorter than registered nursing programs, less time is available for discussions of critical thinking and for practice in making sound judgments based on facts or gathered assessment data.
As an LPN, I do not rely on critical thinking skills, all I need to do is gather information I observed about a patient and report to the RN who uses her critical thinking skills to judge the situations. Care planning –At work I followed what is in a care plan formulated by the RN to help patient achieve their goal while the RN formulate the care plan, establish the goal, and evaluate. Legal and leadership responsibilities – RN holds the position of leadership at my job. Even though we have some LPN's designated as deputy LPN, they are still under the supervision of the RN.
The only difference between deputy LPN and LPN at my work place is, they are not bedside nurses. They do mostly paper work that are still signed off by the registered nurse. Intravenous therapy – For me Intravenous therapy is one of the major role transition. In the group home where I work, only the registered nurses could do intravenous therapy, LPN just assist the RN. Even though I know some LPN's who can do IV therapy, after doing some training and being certified. They are still limited by law to what they can do.
Communication skills and Patient Teaching skills – In LPN School, I was thought about therapeutic communication skills on how to communicate with patient and family member. As LPN I do patient and family member teachings about fall, aspiration and seizure safety, about medication and medications side effects and so on that is on the care plan written by the RN. The registered nurse does in service at my job. Overall, I realize there are so many areas registered nurse roles differ from licensed practical nurse, and they do much more than I think they do.
Related Topics